A tweet from Flightradar24, which monitors air traffic around the world, shows planes opting for Bulgarian and Turkish airspace instead.
Airlines said earlier they would stay away from Ukraine.
Flight operators were warned as recently as last spring to stay away from Ukrainian airspace, but a number did so anyway because it was cheaper, according to one expert.
The FAA had cautioned airlines to stay away from areas such as Crimea, the Black Sea and the Sea of Azov, and told them to "exercise extreme caution" when flying over cities such as Kiev and Lvov.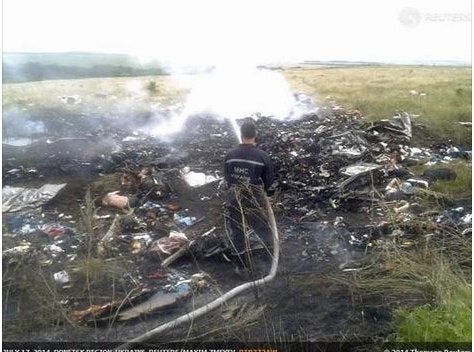 Photos Of MH17 Crash In Ukraine
Popular in the Community