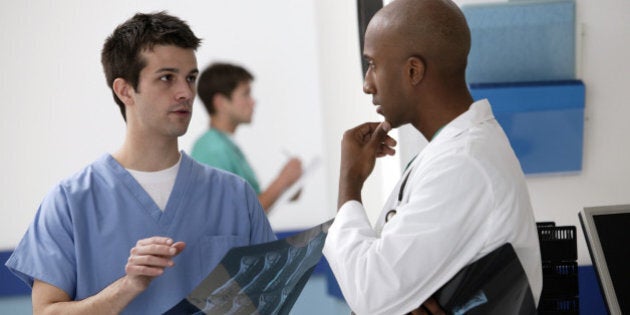 Chances are that if you have been a patient in a large metropolitan hospital or are regularly treated in a teaching clinic, you have interacted with a resident doctor. Medical residency is that crucial period between our first days as newly-certified doctors and emerging as full-fledged, licensed physicians.
When describing residency training to my friends and family, I get a lot of questions, such as, "Are you still in school? I thought you finished medical school!" or "Is residency like a work term?" I'll aim to clarify some of these misconceptions by speaking to what goes on during residency, and by describing some of the roles that I, and other resident doctors, take on during our training.
Resident doctors are medical doctors
Resident doctors are physicians engaged in supervised medical training prior to independent practice. Residents are indispensable to modern health care; we are involved in all aspects of medicine, from pre-natal care and delivering babies, to managing profoundly ill patients and engaging in preventative health care.
Residency is akin to an apprenticeship, and the training time is longer than most people might believe. A 2011 report titled "Shifting Public Perceptions of Doctors and Health Care," showed that over 70 per cent of the general public underestimated total duration of training for physicians. After completing high school, it takes a minimum of nine years to become a practicing family physician, and 13 to become a cardiologist. During residency, we complete training in a variety of clinical placements to gain the skills and knowledge necessary to work independently.
Resident doctors work in variety of settings
Resident physicians are integral to delivering health care in many settings that span across hospitals and outpatient clinics. We also do specialized training in areas such as refugee and Aboriginal health. Residents are a core part of health care teams dedicated to working with patients of all demographics, from adolescents to pregnant women to the frail elderly. Some residents will train internationally as well, completing rotations in high-, middle-, and low-income countries.
In these settings, residents deliver health care commensurate with their previous experience and level of training, always under the watchful eye of a supervising physician.
Resident doctors are first-line responders in the hospital
When things go from bad to worse in the middle of the night in many hospitals, a resident doctor will often be called to respond. Whether it is managing an elderly man's chest pain or evaluating patients who require imminent surgery, resident doctors are often in-house overnight, ready to respond to the call.
Residents are teachers and learners
Residency is a balance between delivering health care and structured learning activities. Required educational activities include patient rounds, academic days, and assessments. These are needed to ensure to ensure that all residents learn core components of their curriculum. For example, every psychiatry resident will have opportunities during their training to learn and demonstrate knowledge about depression, anxiety, psychotherapy and other skills relevant to their specialty.
As a resident doctor, I look forward to teaching junior residents, medical students as well as patients and their families. Lifelong learning is an integral part of keeping up-to-date as a physician, and it begins in residency. Most importantly, the best learning truly comes from our patients. Managing individual patients' health care needs in all complexity benefits resident doctors as much as patients.
Residents doctors chose their specialty and the specialty chose them
Near the end of medical school, students select a field of medicine in which they wish to specialize in during their residency training, before becoming a fully-licensed physicians in that field. After placements in hospitals and clinics are completed, reference letters are written, and audition interviews are held; a dossier for each medical student helps programs select which ones they want to take on as resident doctors. That pediatrics resident taking care of an ill child was selected by the residency committee for such a privilege. Surgery programs will want resident doctors with good hands while a resident training to become an emergency physician will sure have to be good under pressure!
Residency training evolves over time
Since 1889, when medical residency was conceptualized by Canadian-born doctor Sir William Osler, residency programs have been continuously re-engineered in their structure and content. New residency programs have emerged and requirements in existing medical programs have evolved over time.
Recent decades have seen the expansion of sites in which resident doctors can train, an increased emphasis being placed on resident wellness, and more opportunities for global health training. Resident doctors have several other roles in addition to patient care; when not caring for patients or studying, resident doctors are active in teaching, research, advocacy and leadership.
Resident doctors wear many hats.
Though residency training is often busy and sometimes stressful, the privilege to go to work every day as a resident doctor is nothing if not rewarding.
Follow HuffPost Canada Blogs on Facebook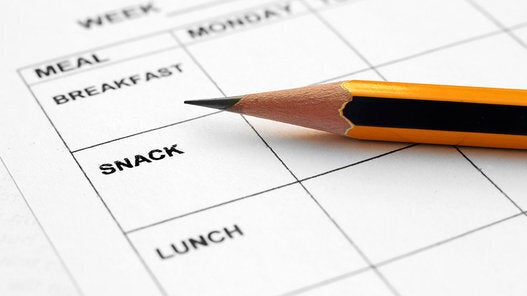 Doctors Answer Your 9 Biggest Health Questions
Popular in the Community