You've spent hours deciding what to wear and you've finally established the perfect look. But if you're not sporting the right underwear, it can really ruin everything.
With so many choices out there, it can be tough to which undergarments to wear with what outfit. And while we all have our favourite undies, they are not all created equal or suitable to wear under every item of clothing.
Long gone are the days when it was cool to show off your G-string above your pants, so here's a guide to help you stay seamless, no matter what you're wearing.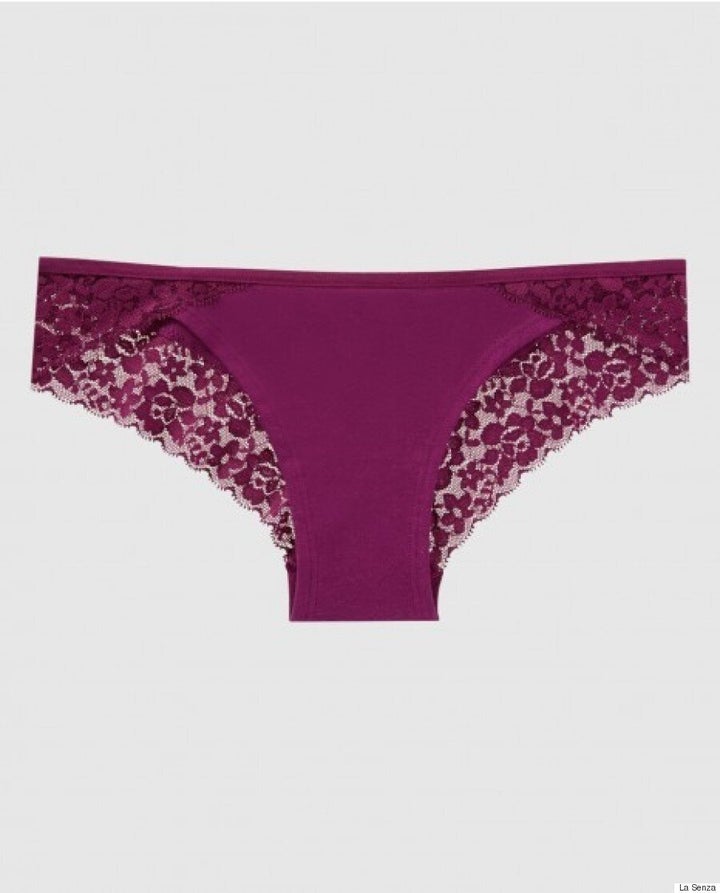 Jeans are typically thicker, so the material along with the pockets allow you to get away with wearing a regular or cheeky panty, or even a bikini brief. If you want comfort or full coverage, try these cheeky lace panties from La Senza ($7.50), which come in several colours, and are super flattering for your bottom.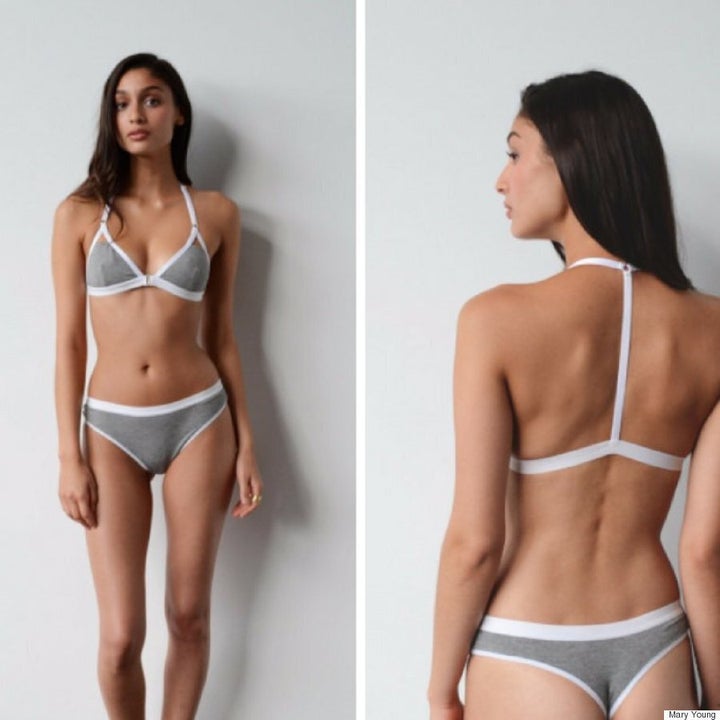 When considering what underwear to wear to the gym, remember that natural fabrics (like cotton and bamboo) are the most breathable and comfortable if you're moving around a lot. If you're wearing curve-hugging leggings or shorts, a thong is a must in our opinion. Opting for a traditional version with a wider triangle in the front will give you the coverage you want, while also avoiding any bunching around the hip. We love this style from Canadian designer, Mary Young ($46).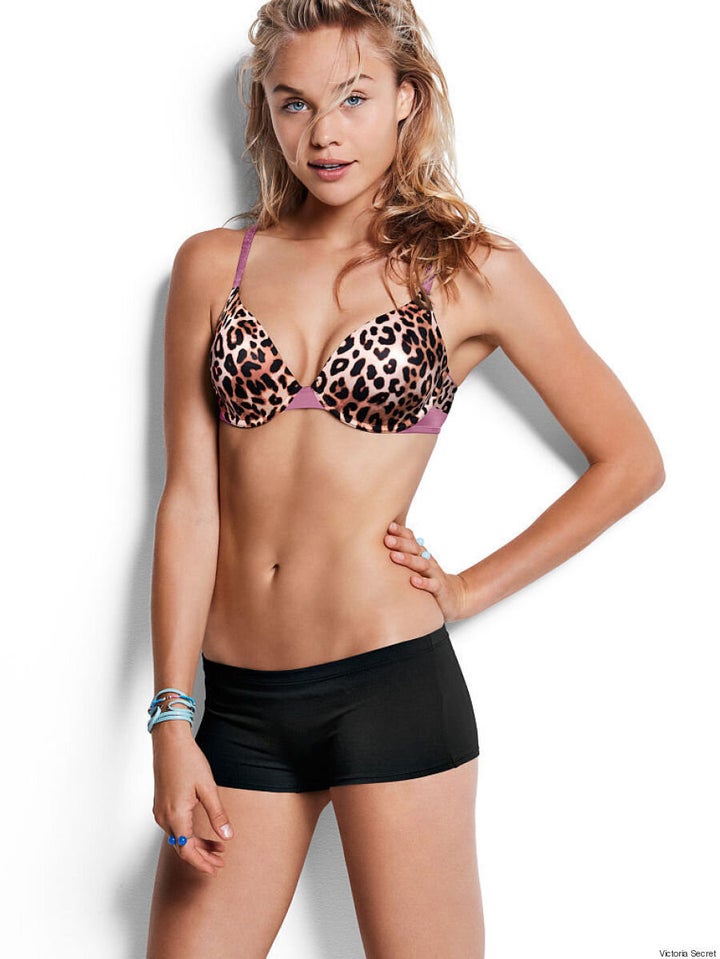 Truth be told, a flared dress can be drafty, so opting for something with a little more coverage is always a good idea. You never know when the wind will get friendly with your dress. So if you're looking for underwear that will keep your booty covered, a brief or boyshort is a great choice. Just remember to choose a colour that matches your skin tone if you're wearing a white dress, rather than try to match the shade of the dress. Our pick? These shorties from Victoria Secret ($10.50).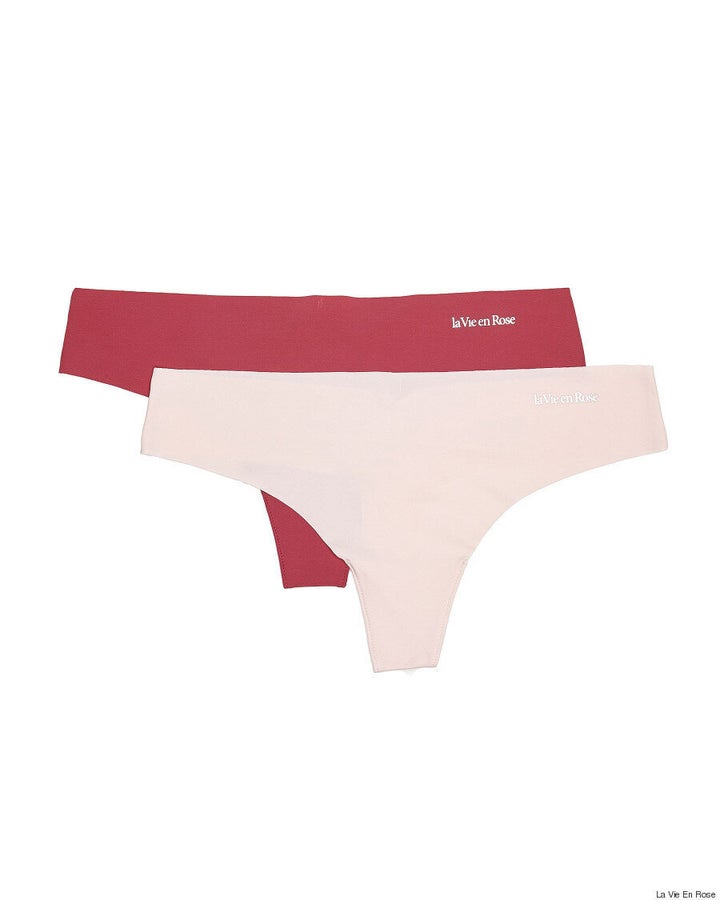 If your dress is as tight as they come and you've even considered going commando, the G-string is your friend. Arguably the skimpiest of all undies, the G-string is a great, barely-there option for those oh-so-tight dresses. Another great option is a seamless thong panty, like this one from La Vie En Rose ($9.95). The tissue-thin fabric lays perfectly flat against the skin and is seamless all around, so you won't have any unwanted lines or bumps.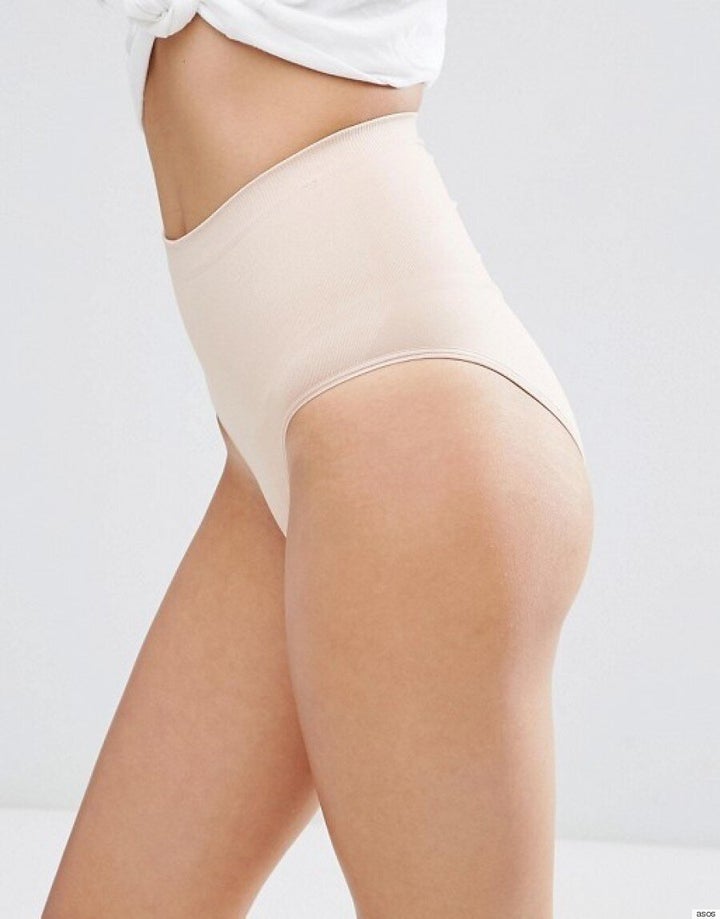 If you are wearing a lace dress or skirt that requires clean lines or you just want to keep everything in its place, a high-waisted panty might be your go-to. They look super clean under delicate fabrics, and can double as shapewear. Think about choosing undergarments with seamless edges — nothing frilly or flouncy (dare we say, the more grandma the better?). These briefs from ASOS ($23.93) might not score high on the sexy scale, but under your pleated skirt they are a dream. A fitted bodysuit could also work in this scenario.
Kayla Short is the Halifax-based fashion and lifestyle blogger behind Short Presents. She answers all of your pressing style questions with her biweekly column, Style Rescue. Follower her on Instagram, Twitter and Facebook for more style advice and inspiration.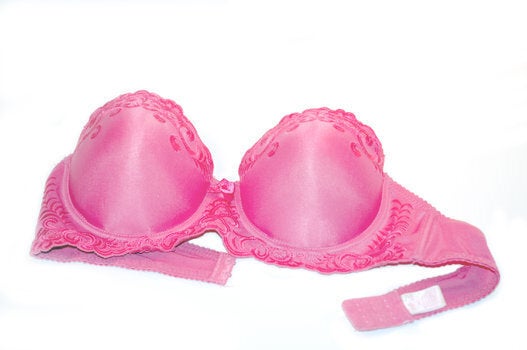 Bra Questions -- Answered!
Popular in the Community