Canada's unemployment jumped to 6.8 per cent in February, from 6.6 per cent the month before, as job growth stalled, Statistics Canada said Friday.
Overall, Canada lost 1,000 jobs in the month. Economists had expected a somewhat larger drop of around 5,000 jobs, following an unexpectedly strong increase of 35,400 jobs in January.
Alberta lost 14,000 jobs in the month, and its unemployment rate spiked to 5.3 per cent, from 4.5 per cent the month before.
Ontario added an almost equivalent number of jobs (13,800) and its jobless rate stayed steady at 6.9 per cent.
Construction added 15,500 jobs while manufacturing lost nearly 20,000 jobs.
Natural resources lost 16,900 jobs in the wake of the oil price rout, and jobs in that sector are down by 21,000 over the past year.
The unemployment rate for February rose because while the labour force grew by 49,200 people, the growth in the number of unemployed people was even greater at 50,200.

Many economists had been expecting to see the negative effects of the plunge in oil prices surface in the February data.

The survey said energy-rich Alberta lost 14,000 net jobs in February and saw its unemployment rate surge by 0.8 percentage points last month to 5.3 per cent -- its highest level since September 2011.

The agency said Alberta's natural resources sector alone shed 7,000 positions -- most of them in support activities for mining, oil and gas.

British Columbia's natural resources industry suffered a net loss of 7,200 jobs, while the sector shed 16,900 positions overall from coast to coast.

The report also found that Canada had a net loss of 19,900 jobs in manufacturing, with most of those losses coming in Alberta and Ontario.

In Ontario, the jobless rate held firm at 6.9 per cent.

Youth unemployment shot up to 13.3 per cent in February from 12.8 per cent the month before, while the jobless rate for men 25 years and older increased to 6.2 per cent from 5.8 per cent.

The unemployment rate for women 25 years and older held steady at 5.2 per cent.

The economy also saw a net loss of 29,000 jobs in the private sector, while it registered a net gain of 24,300 jobs in public-sector positions.

Canada's national unemployment rate was 6.8 per cent in February. Here's what happened provincially (previous month in brackets):

_ Newfoundland 12.6 (11.4)

_ Prince Edward Island 10.1 (10.2)

_ Nova Scotia 9.1 (8.4)

_ New Brunswick 10.4 (10.0)

_ Quebec 7.4 (7.4)

_ Ontario 6.9 (6.9)

_ Manitoba 5.6 (6.0)

_ Saskatchewan 5.0 (4.5)

_ Alberta 5.3 (4.5)

_ British Columbia 6.0 (5.6)

Statistics Canada also released seasonally adjusted, three-month moving average unemployment rates for major cities but cautions the figures may fluctuate widely because they are based on small statistical samples. (Previous month in brackets.)

_ St. John's, N.L. 5.8 (5.7)

_ Halifax 6.2 (6.1)

_ Moncton, N.B. 6.5 (6.4)

_ Saint John, N.B. 9.1 (9.0)

_ Saguenay, Que. 8.4 (8.9)

_ Quebec 5.6 (5.6)

_ Sherbrooke, Que. 7.8 (7.7)

_ Trois-Rivieres, Que. 6.4 (6.4)

_ Montreal 7.5 (7.8)

_ Gatineau, Que. 7.8 (7.6)

_ Ottawa 7.0 (6.6)

_ Kingston, Ont. 6.8 (6.5)

_ Peterborough, Ont. 7.7 (7.0)

_ Oshawa, Ont. 7.0 (6.8)

_ Toronto 7.6 (7.8)

_ Hamilton, Ont. 5.6 (5.7)

_ St. Catharines-Niagara, Ont. 6.9 (6.9)

_ Kitchener-Cambridge-Waterloo, Ont. 5.5 (5.7)

_ Brantford, Ont. 5.5 (6.0)

_ Guelph, Ont. 5.0 (5.1)

_ London, Ont. 7.0 (7.2)

_ Windsor, Ont. 9.6 (9.4)

_ Barrie, Ont. 6.4 (5.5)

_ Sudbury, Ont. 6.3 (5.9)

_ Thunder Bay, Ont. 4.8 (5.3)

_ Winnipeg 6.2 (6.1)

_ Regina 4.7 (4.1)

_ Saskatoon 5.0 (4.4)

_ Calgary 5.0 (4.7)

_ Edmonton 4.8 (4.8)

_ Kelowna, B.C. 3.0 (2.8)

_ Abbotsford, B.C. 5.9 (6.2)

_ Vancouver 5.9 (5.8)

_ Victoria 4.7 (4.6)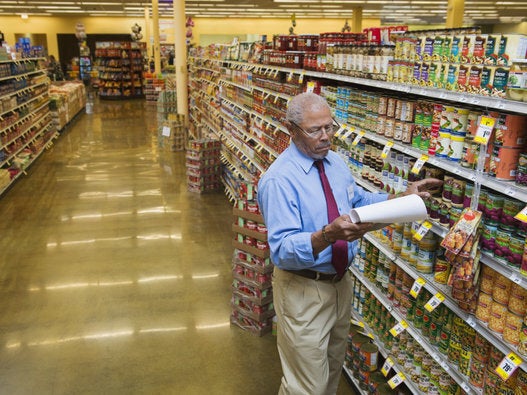 Most In-Demand Jobs, Canada 2014