After two months of shrinking job numbers, it looked like Canada had broken the streak with this morning's StasCan report showing an increase of 35,400 jobs, and a decrease in the jobless rate to 6.6 per cent, from 6.7 per cent.
But that is just about the sunniest number there is in this jobs report. Dig a little beneath the surface, and what you find is a struggling job market.
First and most importantly, all of the net increase in jobs was accounted for by an increase in "self-employed" individuals, of 41,000.
Many economists are suspicious of this category, because "self-employed" does not equal "making money." It could be that more than 40,000 Canadians found their entrepreneurial spirit last month and launched their own startups, but it's just as likely many are putting a brave face on their unemployment.
The number of salaried jobs actually fell by 5,400 from a month earlier, and the number of full-time jobs of any kind fell by 11,800. That was offset by an increase of part-time jobs of 47,000.
With the collapse in oil prices, all eyes have been on the resource sector to see what sort of job damage we'll see. And there has been damage -- 8,800 jobs lost last month. But surprisingly, most of the jobs lost in resources were in Ontario, which has no oil industry but has mining and forestry. Alberta and Saskatchewan each lost about 1,000 resource jobs.
Still, the resource job losses are "a sign of things to come," CIBC World Markets said Friday. Most economists expect to see more layoffs in the sector in the coming months.
Still, Alberta was a surprising high point in this report, adding 13,700 jobs. "The province continues to lead the pack with 3 per cent year-over-year job growth, the strongest pace by a wide margin," noted BMO economist Robert Kavcic.
Saskatchewan, on the other hand, lost 8,400 jobs in the month, a whoppingly large 1.5 per cent of all its jobs, and its unemployment rate jumped nearly a full percentage point, to 4.5 per cent, suggesting some of those "things to come" have arrived.
There were a few bright spots in the report, one of them being manufacturing, which added 10,700 jobs. That's good news as it suggests the falling loonie has finally helped the struggling manufacturing exports sector, as economists had long been predicting.
Still, that's one month, and over the past year, Canadian manufacturing has shed a total of 17,900 jobs, or about one per cent of the total. With upsides like that, who needs downsides?
With the signals so all over the map, economists don't know which way to forecast.
David Madani of the bearish Capital Economics says the decline in resource jobs is "only the beginning. As energy producers cut back on investment this year, there will be ripple effects throughout the entire economy, eventually hitting the construction sector and other services sector that depend heavily on the oil & gas sector for business."
At the other end is PNC Financial Group's Bill Adams, who takes a big-picture approach and sees good news in the latest job numbers.
"The unemployment rate in January 2015 is now solidly below Canada's 2000-2014 average of 7.1 per cent - this is no longer a weak labor market," he wrote in a client note.
The job market is "trending toward full employment," he adds. "Canadian employment is performing quite a bit better than output did in late 2014 and early 2015, suggesting the overall economy is weathering cheaper oil fairly well."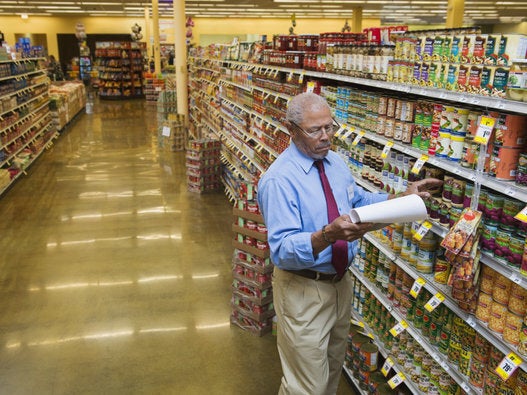 Most In-Demand Jobs, Canada 2014