Canada's job market bounced back to life in May, StatsCan reported, as the country added 14,000 jobs and the unemployment rate fell to 6.9 per cent, the lowest level since July, 2015.
The number of new jobs was roughly triple what economists had been expecting.
Beneath the headline numbers, things look even better. Full-time employment shot up by 61,000, while part-time work dropped by 47,000. That's a sign that the quality of Canadian jobs is improving.
Still, it's not enough to offset the relatively weak labour market Canada has seen since oil prices collapsed. The total number of jobs is up by 0.6 per cent in the past year -- not nearly enough to cover 1-per-cent population growth over that time.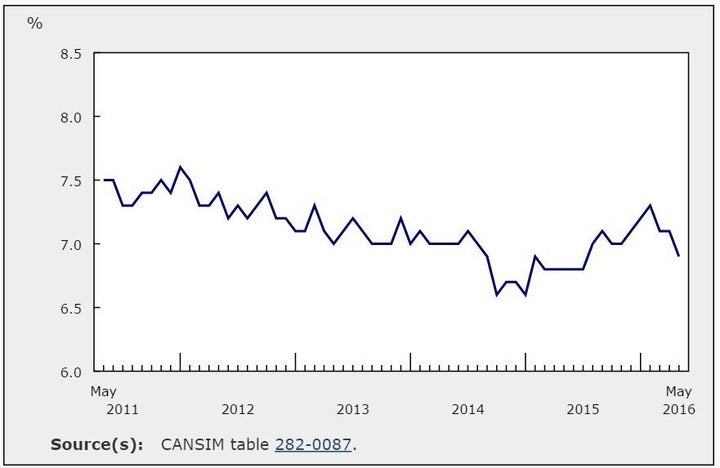 And there was bad news for young people in the report. Employment among youth aged 15 to 24 fell by 82,400 over the past year, and the jobless rate among this group now stands at 14.9 per cent.
Public administration and construction jobs led job growth in May, each sector adding 19,000 to its payrolls. Jobs in manufacturing climbed as well, by 12,000, but there are still 1.4 per cent fewer manufacturing jobs in Canada today than a year ago.
The drag from low oil prices continued, with natural resource employment down 16,000 in May. Over the past year, this sector has lost 37,000 jobs, or 10.4 per cent of the total.
And there is one noteable caveat to today's jobs report: It does not take into account the wildfires in northern Alberta, which took enormous amounts of oil production offline last month. StatsCan didn't collect data from the area during the wildfires, so the job impact of the fires isn't reflected in the latest numbers.
Unemployment rate by province (previous month in brackets)
Newfoundland and Labrador 11.7 per cent (12.5)
Prince Edward Island 10.4 (11.5)
Nova Scotia 8.3 (8.3)
New Brunswick 9.9 (9.6)
Quebec 7.1 (7.5)
Ontario 6.6 (7.0)
Manitoba 5.9 (6.1)
Saskatchewan 6.0 (6.3)
Alberta 7.8 (7.2)
British Columbia 6.1 (5.8)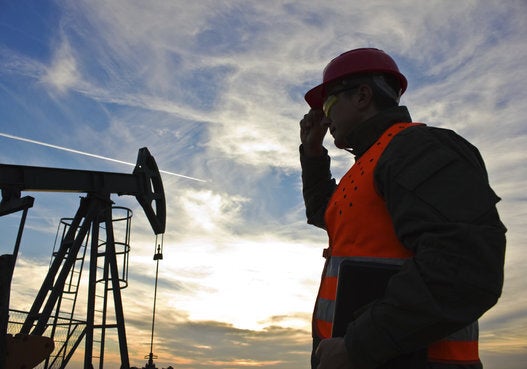 Industries Creating Or Shedding The Most Jobs (March 2016)