OTTAWA — New Democrats who embraced the Leap Manifesto put their own private agendas before the party's, the head of Canada's largest private sector union says.
Unifor's national president Jerry Dias told The Huffington Post Canada that it was thoughtless to have a debate in Alberta over a manifesto calling for no more oil and gas pipelines at a time when NDP Premier Rachel Notley is being attacked by conservative opponents.
"I think a lot of people have put their own private agendas before that of the party to be perfectly candid," Dias said.
"You need to think a little bit, periodically. It would be helpful."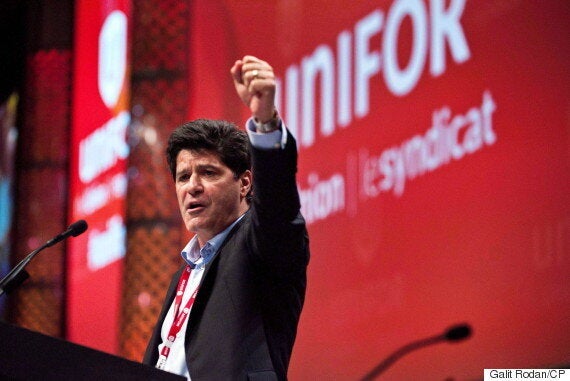 Jerry Dias gives a speech after being declared the first president of the new Unifor union at the Unifor founding convention in Toronto, Saturday, August 31, 2013. (Photo: Galit Rodan/CP)
Dias said the debate over energy and the environment is legitimate and necessary but that the manifesto should have been better thought-out and should have addressed the needs of "workers' that have the most skin the game."
"We can't have people who are philosophical making decisions for workers in Alberta, workers in offshore rigs in Newfoundland, for workers that work in refineries in Burnaby, Sarnia and Montreal," he said.
"You can't just come out with a statement that says we are going to eliminate all the use of fossil fuels, there is going to be a major reduction by this date and we're going to be fossil fuel-free in 2050."
People are not going to think that makes a lot of sense, especially if there isn't a realistic plan to achieve those goals, Dias added.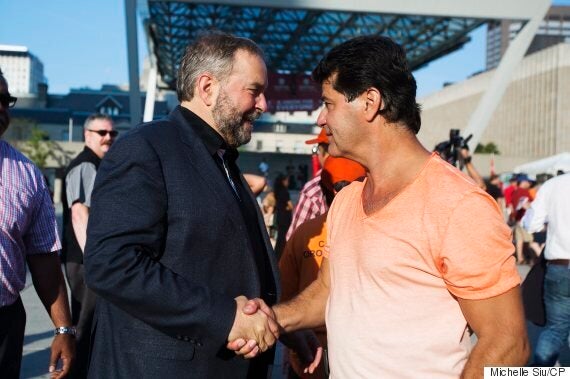 NDP Leader Tom Mulcair greets Unifor president Jerry Dias before addressing members of the union ahead of the Labour Day Parade in Toronto on Monday, September 7, 2015. (Photo: Michelle Siu/CP)
"All I know is that when I left the [NDP] convention, I hoped in a taxi, then I hopped on a plane, and then I hopped in a taxi to get home. And I would suggest so did pretty well everybody else. I don't believe that there is going to be solar panels propelling 747s anytime in the future," he said.
On Sunday, a majority of NDP delegates at the party's convention in Edmonton approved a compromise resolution that would see riding associations discuss the manifesto and propose resolutions from it for the party's next meeting in two years.
Dias supported the Leap resolution that was passed in Edmonton, he said, because it pushed the discussion outside of the convention hall and he was concerned that if the compromise resolution wasn't passed, the manifesto as a whole would be approved.
"That would have not only scared off voters, but a lot of workers with skin in the game," he said.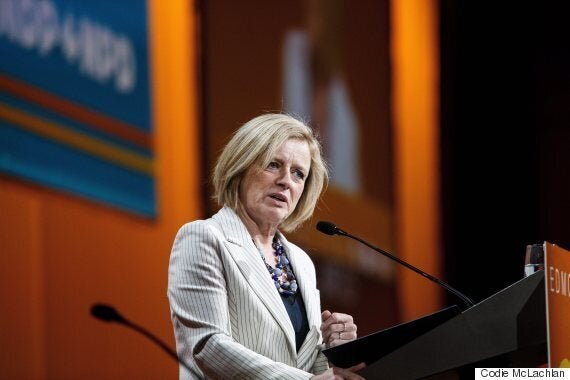 Rachel Notley speaks at the 2016 NDP Federal Convention in Edmonton. (Photo: Codie McLachlan/CP)
Everybody at the NDP convention is an environmentalist and everybody knows there are real issues to be dealt with, Dias added, but "people like myself are not prepared to close down the oilsands to tell my members that work in refineries, thank you very much for your contributions. I have members in the auto industry, aerospace industry, the reality is fossil fuels are a reality."
Dias plans to participate actively in the discussions over Leap to champion the interests of his members, he said.
"You can't be wrong when you look at things through a workers' lens," he said.
Monday, Notley told reporters the ideas of the Leap Manifesto would never form any part of her government's policy.
"They are naive, they are ill-informed, and they are tone-deaf," she said.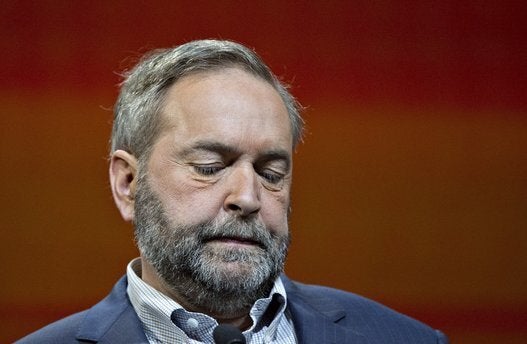 NDP Convention 2016
Popular in the Community