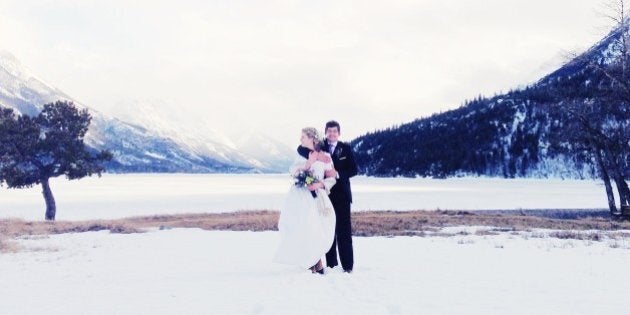 Location, location, location. As it is in real estate, so it is with weddings.
And there are plenty of beautiful ones around Alberta.
But if you're trying to think outside the box, it can be trickier to find a space that fits your and your partner's quirks.
Here are some unique spots around the province that will make your day extra memorable.
The stunning streetcar line dates back to 1913 and is operated by a motorman. Just imagine the view guests would have overlooking the beautiful river valley as your ceremony takes place.
Plus, the streetcar runs right past the Alberta Arts Barn and the Strathcona Streetcar Museum — forget about booking transportation between the ceremony and reception!
The sandstone cliffs and hoodoo spires would make a gorgeous backdrop for an outdoor ceremony.
The Theatre Junction GRAND is Calgary's oldest theatre, but if you're picturing a stuffy, historical building, think again.
The absolutely gorgeous century-old building has been transformed into a home for cutting-edge, contemporary productions. The theatre is an absolutely stunning building, with the original ceiling renovated with unique light fixtures to be transformed into a stunning piece of art.
More of a fan of the stage than the screen? Calgary's Plaza Theatre hosts ceremonies that will make you feel like a classic Hollywood star. Also, take home bags of popcorn make for great favours.
If you like the idea of a vineyard wedding but are looking for something a bit closer to home, consider hosting your reception at a brewery.
Your guests will love you, and you'll love the ease of planning an event where the catering and bartending is all included.
If you're thinking of eloping, there's no more secluded spot on which to wed than the top of a mountain.
Alpine Helicopters offers heli-weddings year-round at Mount Charles Stewart, 2,800 metres above sea level. The company's marriage commissioner will also act as your guide. Up to 15 people can join you for an intimate ceremony.
Edmonton's Union Bank Inn was built in the early 1900s when Edmonton was a bustling stop on the way to the gold rush further north.
Now, the stunning historic building has carried some of that glamour and excitement forward to become a boutique hotel with an award-winning restaurant and beautiful ballrooms for a reception or ceremony.
Plus, it's located right near a gorgeous overlook of the river valley and a short drive away from the Muttart Conservatory. Perfect for wedding photos.
The hangars are all located within a historic Second World War building. There's not much need to decorate, with the stunning backdrop of historic planes scattered around the hangars.
What better way to symbolize the adventure the two of you are about to go on than at Canada's first aviation museum?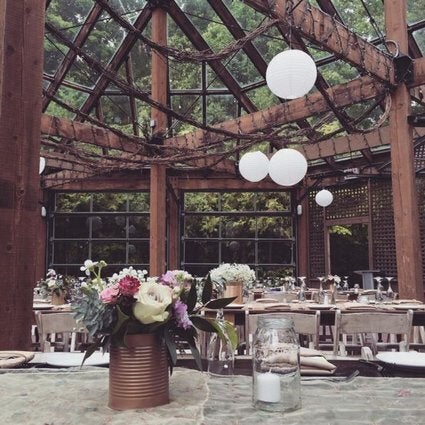 24 Incredible Canadian Wedding Venues