When it comes to naming babies, North America has some strange laws, but severe naming restrictions are putting Portugal, Denmark, Germany and Iceland behind the times.
Each of the four countries prohibits unisex names, at a time when other countries, including our own, are taking important steps toward gender-neutrality. And gender-specific naming is just one of many laws that parents must abide when choosing a moniker for their baby in the countries in question, each of which, sites child welfare as the reason behind their strict legislation.
The lengthy list delineates whether a name is allowed (Sim), or not (Não), and also whether a permitted name is designated as male or female. Portuguese law is so strict that even foreign parents who opt for a name outside of Portuguese culture, must choose one that fits with Portuguese orthography, and for which, there is a Portuguese translation (i.e. Thomas becomes Tomás).
Like Portugal, Denmark has a stringent "Law on Personal Names" to protect children from the potential for psychological abuse and ridicule that comes along with an unorthodox name. Danish parents can choose from a list of approved, gender-specific names, or petition Copenhagen University's Names Investigation Department and the Ministry of Ecclesiastical Affairs for approval of their chosen name, but the process can be long and hit-or-miss.
Among names that have been refused are "Anus" and "Monkey," but also "Frida Mei Tan-Farndsen." Further, names that are traditionally surnames cannot be given as first names, and even hyphenated surnames can pose a problem.
According to the "Personal Names Act" of Iceland, "girls shall be given women's names and boys shall be given men's names" as per the gender assigned to names by the government-appointed Personal Names Committee.
Bjork Eidsdottir, however, named her daughter Blaer, not realizing it was designated as a "male" name. As such, Blaer was called "girl" on all official documents until the Reykjavik District Court ruled that it could be a girl's name in 2013 -- 15 years after Blaer's birth.
Aside from choosing gender-specific names off an already narrow list of approved given names (the list contained only 1,853 female names and 1,712 male names as of 2013), Icelandic babies must be given at least one (but no more than three), forenames that follow the linguistic structure of the country and are not seen to potentially cause embarrassment to the child.
Gender also plays a necessary role in German baby names as does the choice of a name that does not negatively impact the well-being of the child. These critical points are decided upon by the local Registration office, or Standesamt, who has approval over the names of all babies born in their jurisdiction. The Standesamt will hear appeals but parents need not bother paying the associated fee if their chosen given name is an object, a product or is traditionally a surname.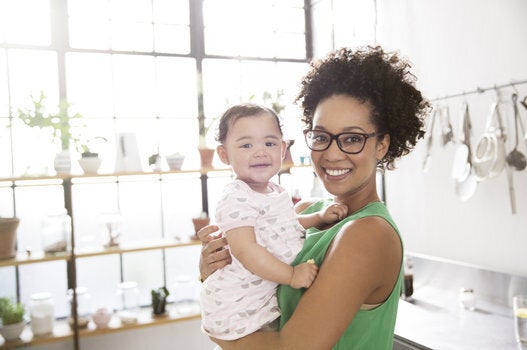 10 Most Successful Baby Names