The sun rises over the sleepy city, and I've already been up for several hours, lying in bed having an early morning existential crisis -- the usual. The winter semester has just ended, and instead of feeling relaxed and elated, I feel tense, exhausted and utterly tortured.
My entire body is extremely bloated, and I struggle to find the energy to get out of bed. My skin itches and burns all over, and my jaw is locked shut from fiercely clenching it throughout the long, arduous night.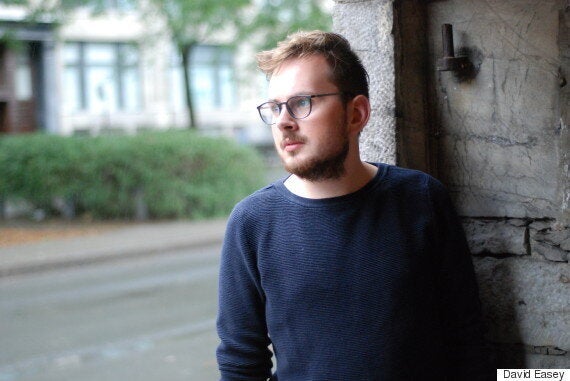 (Photo: Brianna Guarneri)
The last few months of university had proven to be extremely challenging for me. I could barely manage to stay afloat. I defied all deadlines for my schoolwork, pulling crazy stunts -- like handing in a research project nine days late -- and constantly asking for extensions. I also struggled to produce my opinions section for The Concordian newspaper on a weekly basis, and felt that I didn't deserve my editorial position. I saw myself as an imposter hiding amongst a bevy of accomplished and ambitious journalists.
The pressure felt overwhelming, and the cracks in my life were becoming fissures. Over time, everything became complicated and difficult, and my emotions went into overdrive. Even writing -- my one true passion -- became almost impossible. I was barely able to type out a single word. Staring at the blank screen, I felt infuriated and cursed.
I entered a period of self-imposed exile where I withdrew from society, only speaking to a handful of close confidants. Everyone knew something was wrong and urged me to speak to a medical professional.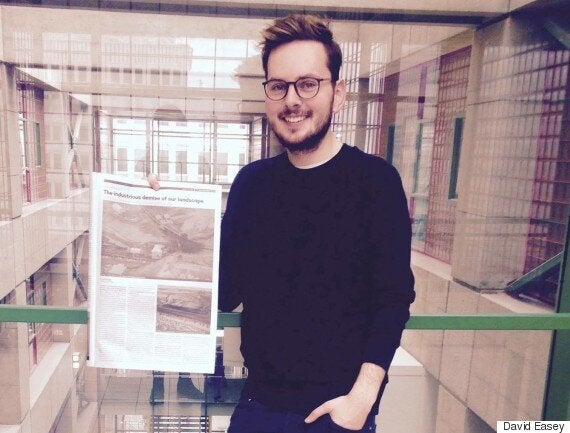 Almost a week later, I found myself in the doctor's office, feeling like a wounded animal. I spoke with my family doctor for almost 45 minutes, and we filled out a survey together that asked general questions regarding mood, behaviour and appetite. By the end of the appointment, he concluded that I was suffering from severe anxiety and depression, and sent me off with a prescription in tow.
The news hit me like a ton of bricks. I've always been an anxious person, but I'd always kept it under control. I was too naïve to realize that all these struggles could be related to mental illness. And now I'd be taking medication that would alter my brain chemistry?
Well, it turns out, 20 per cent of people in this country will experience a manifestation of mental illness at some point in their life, according to the Canadian Mental Health Association. It's a lot more common than we think. In an article published in MacLean's in 2009, Lev Bukhman, the executive director of a student insurance program, revealed that antidepressants were the number one drug purchased by students.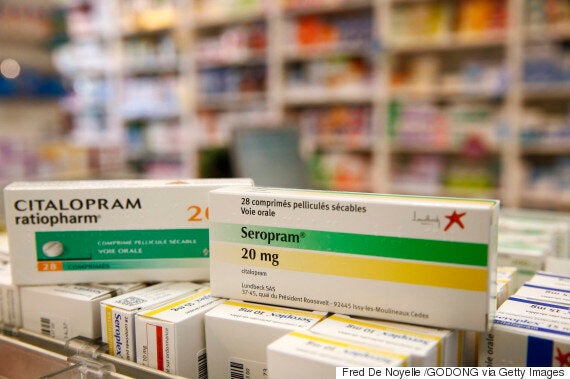 Seroplex and Citalopram (its generic equivalent). (Photo: FRED DE NOYELLE /GODONG VIA GETTY IMAGES)
"Mental health issues are one of the biggest challenges facing students today," Bukhman said in the same report, highlighting that many students become susceptible during their time at a postsecondary institution.
Citalopram -- the drug I was prescribed -- is an antidepressant from a class of drugs known as selective serotonin reuptake inhibitors (SSRI). They are commonly used to treat both depression and anxiety, since they increase the amount of serotonin in the brain, according to Mayo Clinic, a renowned medical nonprofit based out of the U.S.
As one can imagine, I was incredibly anxious and cynical about taking these pills. The fear of losing my artistic abilities and personality were my main concerns, and I desperately loathed the idea of turning into a mindless buffoon pumped full of sedatives.
After doing a lot of research, I decided to take the plunge and swallow the first pill. Expecting to feel an immediate sense of euphoria, I was disappointed to discover that I didn't feel any different. Everyone kept saying that I'd only begin to see a change in four to six weeks, but I didn't want to wait.
All hope seemed lost, and I felt once again lost at sea. Was this what rock bottom felt like?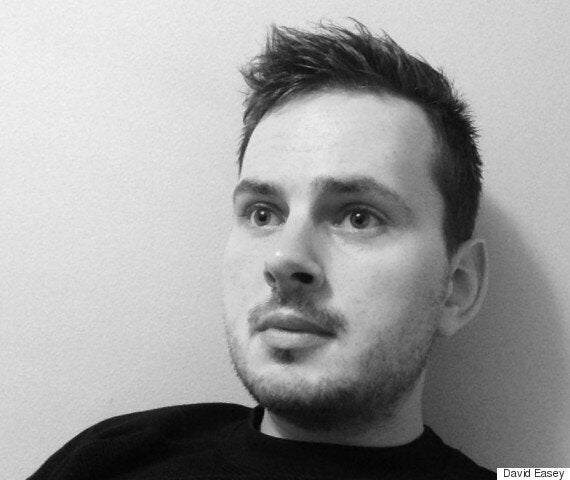 Small victories were made, though -- one afternoon I found the will to find a new therapist. My old one had been a vapid creature with frazzled baby hairs and a medieval approach to mental health.
The most effective treatment for depression is a combination of both therapy and medication, according to research published in JAMA Psychiatry in 2014. This study followed 452 depressed individuals -- some were given medication, while others were given medication in conjunction with cognitive therapy. The findings showed that the latter group fared far better, and their symptoms improved faster compared to their counterparts only taking medication.
Things gradually improved -- albeit at a snail's pace -- and I began to notice tiny changes. I was able to get more than four hours of sleep each night, and on certain days, I successfully made it to the gym. My body returned to a normal state as I regained my appetite and the scars from those nasty rashes began to heal.
A huge debate continues to rage around the topic of antidepressants, with many diminishing the reality of mental illness, stating that they shouldn't be treated with drugs. Giles Fraser, a journalist for The Guardian, wrote in his weekly column: "Happiness can be reclaimed by doing a bit more exercise or being more sociable. This sounds healthier than pills."
I'm not saying antidepressants are for everyone, but I can definitely say they helped me tremendously. Although the process was painstakingly slow, my chutzpah has returned, and the very fact that I'm writing this article is a testament to the certainty that you can recover from anxiety and depression.
Frame Of Mind is a new series inspired by The Maddie Project that focuses on teens and mental health. The series will aim to raise awareness and spark a conversation by speaking directly to teens who are going through a tough time, as well as their families, teachers and community leaders. We want to ensure that teens who are struggling with mental illness get the help, support and compassion they need. If you would like to contribute a blog to this series, please email cablogteam@huffingtonpost.com
Follow HuffPost Canada Blogs on Facebook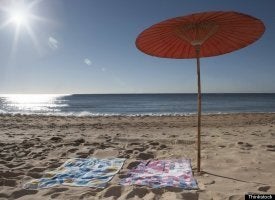 12 Surprising Causes Of Depression