With attractive people, sun-kissed visuals and whirring guitar sounds in the background, it shows students working and playing hard.
"At the University of Moncton, our language is our pride. A force. It's a language of progress, of affairs. And other affairs," a narrator reads in French, as the video cuts to two students kissing amid the library stacks.
It's a bit like a beer commercial, minus any visible alcohol.
And while it may be portraying a side of university pretty well everyone knows exists, Marie-Noelle Ryan, president of the university's association of librarians and professors, doesn't like it.
She called the ad "pathetic" in an interview with CBC News.
"It's the way it's like selling the university, like it's a beer product," she said. "And it's not the way that you will recruit serious students and people who really want to learn and have good diplomas."
Social media users have both celebrated and criticized its content on Twitter.
Translation: "Not the way I'd want to promote a university. What's the message here?"
Our guess? This is getting the University of Moncton exactly the kind of attention it wanted.
The ad will be broadcast on Radio-Canada television up to the end of March.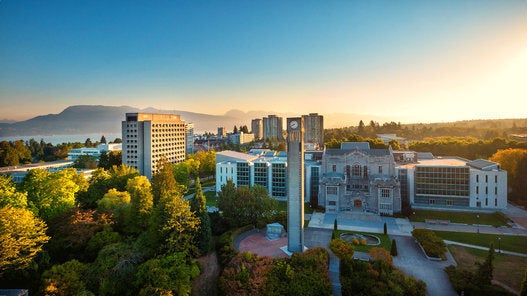 Most Beautiful University Campuses In Canada