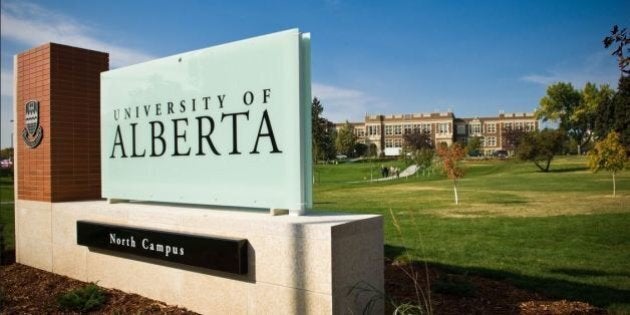 Students hoping to attend the University of Alberta will soon have another option to select when declaring their gender on admission forms.
Rather than choosing between just male or female, students who identify as non-binary will have the option of selecting "another/prefer not to disclose," when applying to the university next year.
"It makes the point to really say, 'we include you.' Talking to the students who felt like they didn't feel included was really heartbreaking," Cody Bondarchuk, VP of operations and finance for the Students' Union, told Metro News.
Linh Lu, a former U of A student who identifies as non-binary, told CBC News they would have welcomed the option of not disclosing their gender when applying to university.
The change comes after recommendations made by the students' union on gender policy were passed in September.
"It makes the point to really say, 'we include you.'"
"Students deserve equitable treatment regardless of their gender identity and/or biological sex," states the union's political policy on gender.
The recommendations also push for more gender neutral washrooms on campus, clearer policies for admission of non-gender-binary students to fraternities and sororities, and for school documents to use gender-neutral language wherever possible.
Lisa Collins, the school's registrar, said her office had received negative feedback in the past about the gender declaration on the admission form.
"It really worried me when a student contacted my office and said, 'I identify as neither male or female, and I don't feel comfortable applying to your university,'" Collins told the university's student newspaper, The Gateway.