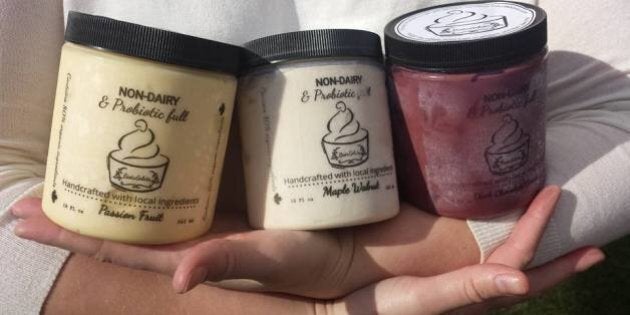 Clear out your freezer. Nutrition and food science students at the University of Alberta just invented a healthy, dairy-free "gelato."
BiotaGelata is filled with nutritious vitamins, is dairy and gluten-free and contains fewer calories than a real cup of gelato. It's also made entirely out of Canadian ingredients.
Sounds too good to be true, right? It only gets healthier.
The "gelata" is made entirely out of pulses — the seeds of plants in the legume family. That means instead of creamy, high-fat milk, the dessert is made out of high-protein foods like white beans and kidney beans.
Austen Neil, Chandre Van De Merwe and Nicolle Mah came up with odd and tasty concoction for a February competition held by Pulse Canada, Canada's industry association for pulse crops.
BiotaGelata is made with fermentation. By breaking the pulses down, it allows it to turn into a yoghurt-like substance.
"If you had given me that gelato in a blind taste test, I would have said, 'It's a milk product.' That gelato was incredible," Allison Ammeter, chair of Alberta Pulse Growers, told news site Alberta Farmer.
The expo is one of the biggest food industry events in the world.
"This is the students' chance to make contacts in the industry as well as potentially find a company or food processor who might be interested in their innovative pulse product," Debra McLennan, an Alberta Pulse representative told The University of Alberta's newsletter.
While the project is still in its prototype phase, the students are hoping to manufacture it for sale eventually. So far it has three flavours — maple walnut, passion fruit and dark chocolate cassis.
CORRECTION: An earlier version of this story indicated that the gelata is made from lentils and chickpeas. It is in fact made from beans.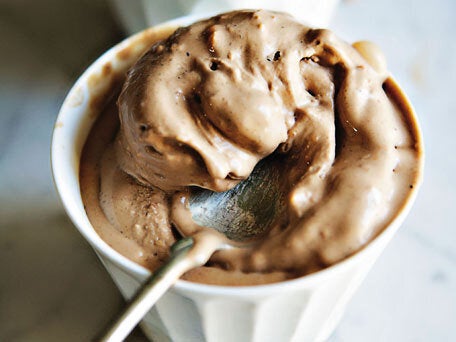 Gelato Recipes