Student leaders at University of Ottawa have put a free yoga class on hold over "cultural issues," and some people are not having any of it.
Jen Scharf has been teaching the class for the last seven years for the university's Centre For Students With Disabilities, which is run by the students' association.
She said when she checked back with the centre in September, she was told the class was being scrapped because some students and volunteers were uncomfortable with the "cultural issues" involved, according to CBC News.
"I would never want anyone to think I was making some sort of spiritual claim other than the pure joy of being human that belongs to everyone free of religion," she said.
Some tweeted that yoga is derived from British exercises.
Some questioned whether practicing yoga was appropriation or participation.
And some just didn't like the decision at all.
The university tweeted Monday that the school still offers other free yoga classes on campus.
What do you think? Is yoga cultural appropriation or participation? Let us know in the comments.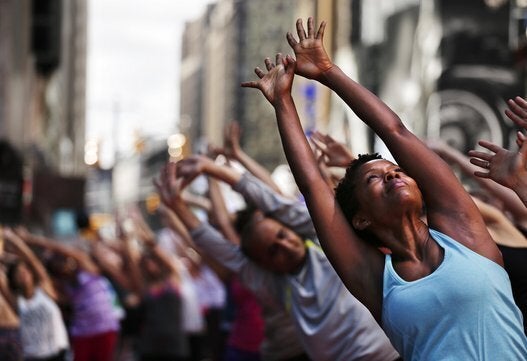 Here Are Photos From International Day Of Yoga