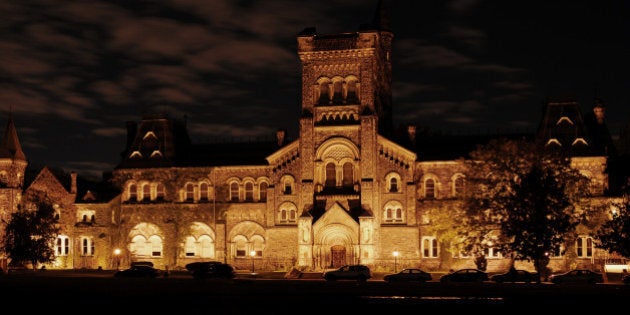 The University of Toronto (U of T) is temporarily changing its policy on gender-neutral bathrooms after two reports of voyeurism in a student residence.
Melinda Scott, dean of students at University College, told campus newspaper The Varsity that some washrooms in the college's residences will now be separated by gender for "those who identify as men and those who identify as women."
"The purpose of this temporary measure is to provide a safe space for the women who have been directly impacted by these events and other students who may feel more comfortable in a single-gender washroom in the wake of these incidents."
A first-year Whitney Hall resident told the Varsity she was disappointed by the voyeurism reports.
"I think it sucks that there are going to be people that don't feel safe in Whitney now, and that we can't have an inclusive environment," Melissa Birch said.
Police don't yet know anything about the perpetrator in the incidents, which took place on Sept. 15 and 19, the Star reported.
But they're still investigating, the newspaper added.
Gender-neutral washrooms exist in order to give transgender people a place where they feel included, and where they won't be misgendered, says U of T's Washroom Inclusivity Project.
Transgender people, it said, might not be comfortable in specifically "male" or "female" washrooms, and may worry that they could be "misgendered" by other people.