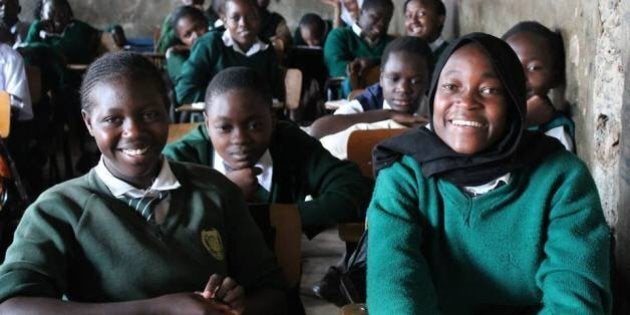 Each year has a unique theme highlighting a particular area for change, and the theme for 2015 is all about unleashing the power of the adolescent girl and building a vision for 2030! The launch of the recent Sustainable Development Goals highlighted the fact that girls being born today will be in their adolescent years by 2030, and they ought to live in a world where they can enjoy the freedoms and rights they deserve.
Adolescence can be a tricky time for girls, and is a critical stage in their development into women. It is a time when they are figuring out what their ambitions are and forming opinions about the world around them.
For girls in developing countries, however, adolescence can be a turning point in their lives -- the time when they are able to complete secondary school or are married off to an older man, the time when they have the opportunity to continue to post-secondary school or are forced to drop out because of pregnancy or poverty.
About 15 million girls each year are married as children, generally without their consent and often in exchange for livestock. Sixty per cent of the world's illiterate population are women. Pregnancy and childbirth complications are the leading causes of death among teenage girls.
To unleash the power of the adolescent girls is to create a world where girls are able to take advantage of any and every opportunity to come her way. It means to create a world where she not only has access to education, but also the freedom to attend school. Where she has reliable sources of nutrition-rich food and clean water, and doesn't have to risk sexual assault to collect it. Where she has the same opportunities as her brothers, and will be equally respected and valued in her community.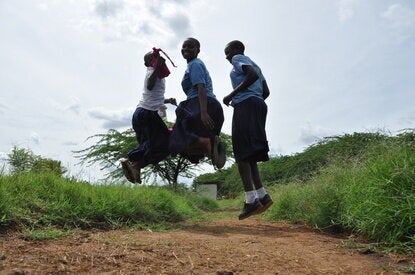 It has been proven time and again that to invest in a girl is to invest in her community. Women are 90 per cent more likely to re-invest in her family. Educating girls, particularly during their teenage years, is proven to be a transformative force in societies around the world -- "it is the one consistent positive determinant of practically every desired development outcome, from reductions in mortality and fertility, to poverty reduction and equitable growth, to social norm change and democratization."
It is not enough for the international community to recognize the potential of adolescent girls, but they must also take concrete action towards achieving this. The UN has laid out several action steps that will help the world empower girls. These steps include investment in high quality education, investment in health services (including access to menstrual health education), developing systems to prevent child marriage, and promoting a zero tolerance attitude regarding sexual and violent assault.
Empowered women are truly the answer to sustainable development, and it can only be through the empowerment of adolescent girls that we can move forward into a world of gender equality and progress.
At Femme International, we are passionate about empowering women and girls through essential health education. To provide girls with safe and sustainable menstrual management resources is to help her feel comfortable within her body. It promotes confidence, rather than shame, and enables her to stay in the classroom every day of the month. Menstrual health is essential to the overall health and safety of adolescent girls, and Femme is committed to ensuring that the natural cycle of a woman's body never has the power to limit her activities.
Celebrate International Day of the Girl with Femme International by donating a Femme Kit to a schoolgirl in East Africa. Femme Kits are designed to contain everything a girl needs to manage her period in a safe and healthy way.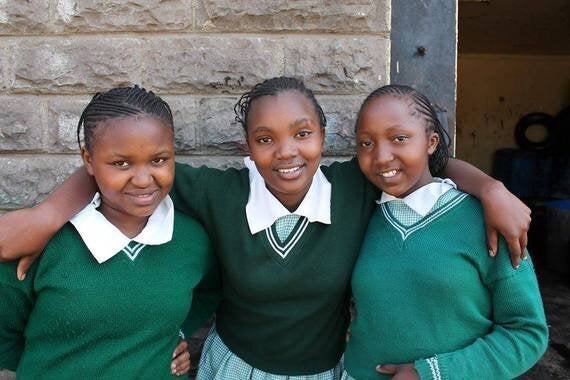 Source: Femme International.
Girls are the future, and on October 11, we celebrate the achievements of young women around the world! Join the conversation on Twitter using #DayOfTheGirl.
Photos: Femme International