Every five years, statisticians, analysts and economists eagerly await the slow release of Census data by Statistics Canada. In early February the population and dwelling count tables were released. The figures that immediately caught the attention of the public was the difference between the total dwellings and dwellings "occupied by usual residents."
These figures were incorrectly interpreted as simply vacant or empty, but they may also be occupied on a temporary basis or by foreign residents. Other potential options include: use by students, short-term rentals, second homes, vacation properties, units under renovation, newly completed suites where the resident hasn't move in yet, a recently vacated rental apartment, a home being operated as an AirBnB hotel, an unsold developer unit used as a model suite, or maybe a giant mansion left unoccupied by a rich American hedge-fund tycoon.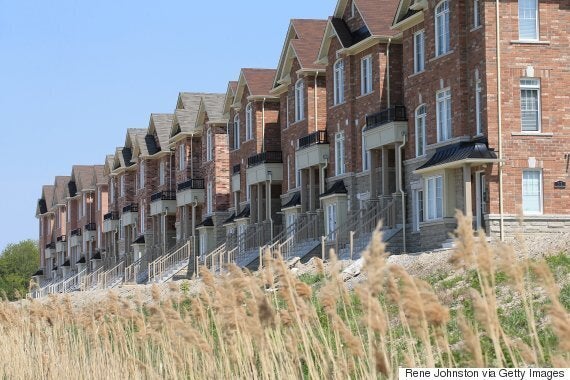 In the Vancouver Census Metropolitan Area (CMA) and the Toronto CMA, the unoccupied by usual residents figures jumped to approximately 67,000 and 99,000 units respectively. Without any context it certainly looks scary. However, the 67,000 Vancouver CMA units represents 6.5 per cent of total CMA dwellings, while in Toronto, the 99,000 homes are just 4.4 per cent of the total CMA housing stock.
It is worthwhile to know how these shares compare to other metro areas in Canada. In the Kingston CMA, 12 per cent of the housing stock is unoccupied by usual residents and in the Sherbrooke CMA the share is 9.9 per cent. Those areas wouldn't be the two that most people would guess. Is it investors keeping units vacant, or is it perhaps a high student population?
When comparing university enrollment data from univcan.ca to the 2016 census population data, the Kingston and Sherbrooke CMAs rank second and third in terms of student population versus total population. In fact there is a very strong correlation between units unoccupied by usual residents and the university enrollment in metro areas across Canada.
There is no good reason to turn down over $60,000 in annual rental revenue and keep the house vacant.
Despite these findings, there is still concern in Toronto that speculators are buying too many homes, and that offshore purchasers are scooping up properties and keeping them vacant. Anecdotally, realtors have indicated a pickup in both domestic investors and foreign buyers recently. According to Toronto Real Estate Board data, about 4,000 freehold houses were leased in the Greater Toronto Area a decade ago.
In 2016, there were over 17,000, an increase of 23 per cent annually. In the first two months of 2017, leased freehold properties have increased 34 per cent over the same period in 2016, and there was a 91 per cent increase in properties leased for more than $5,000 per month! This data certainly indicates that investor buyers are increasing, but they are renting the units out. There is no good reason to turn down over $60,000 in annual rental revenue and keep the house vacant.
I like to walk Toronto neighbourhoods with my dog, and I look for uncut grass, un-shoveled walkways, and piled-up newspapers as signs of vacant homes. I'm certainly not seeing too much of this. Those observations would be impossible to aggregate and analyze anyway. However, I also look at who has their garbage bins out on garbage day. The City of Toronto actually tracks waste diversion rates and that data could be used to determine if there is an increase in vacant homes.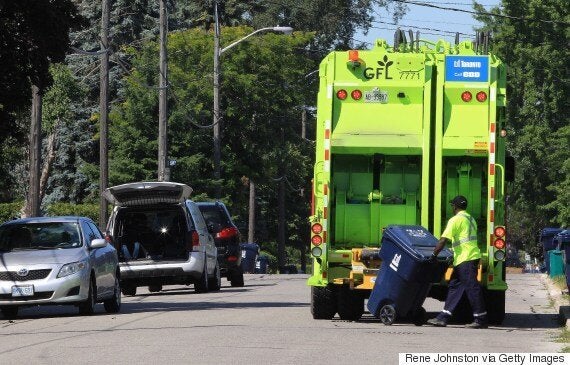 Between 2008 and 2015 the City of Toronto has collected about 820,000 tonnes of diversion and waste on average every year. In 2015, they collected 775,000 tonnes, a 3.6 per cent decrease annually and the lowest level in the eight year period. With the number of new condominium completions and a spike in population, you would expect the amount of garbage collected to increase, not decrease. Blue bin recycling dropped, as did yard waste, but there were big increases in electronics, large appliances, and hazardous waste collection in 2015. The results certainly aren't conclusive. Are there more snowbirds, are people consciously buying goods with less packaging, are there more clothing donations, are folks buying more quality products that last longer and don't need to be thrown out?
Despite the recent headlines, there is scant evidence that Canada or Toronto has a problem with empty houses. It would be helpful if Toronto Hydro would produce data on the number of houses with abnormally low electricity bills, or Canada Post would publish figures on the number of homes that have paid for extended "hold mail" periods, but I won't be holding my breath.
Should the Canadian government tax vacant homes and condominiums nationwide to increase housing supply?
Follow HuffPost Canada Blogs on Facebook