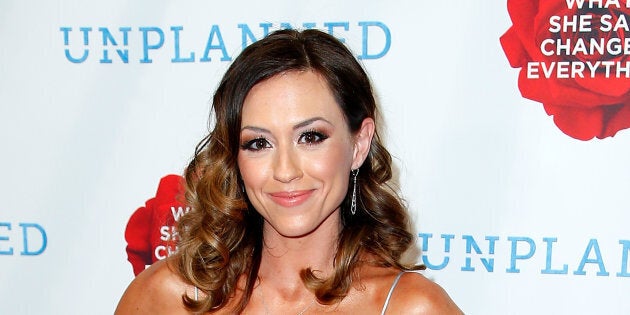 Some Canadians were happy to tell an American actress about their appreciation of reproductive rights for women in this country after she took a shot at Canada's abortion laws.
Ashley Bratcher and her producer were in Ottawa for a screening of "Unplanned, which is based on the story of Abby Johnson, a former Planned Parenthood employee who became an anti-abortion activist.
"It is clear to me that Canada desperately needs @UnplannedMovie Did you know that there are NO RESTRICTIONS ON ABORTION and that the government pays for it in Canada?" Bratcher tweeted on Thursday, along with a photo of her and producer Joe Knopp in front of Parliament.
Bratcher's comments were met by some Canadians letting her know they're happy to live in a country with access to free health care and medically necessary services.
Others told the actress to return to the United States, where abortion rights are still highly contentious.
Dr. Jennifer Gunter, a Canadian-American obstetrician-gynecologist who frequently calls out dubious or false medical information on social media, also jumped into the discussion.
There is no abortion law, but some hospitals impose restrictions. Do get your facts straight! And yes, the governments pays for it because they have this thing called universal health care. You should learn about it!

Oh yeah, the abortion rate is lower in Canada! #TheMoreYouKnowhttps://t.co/5vCpFOufQP

— Jennifer Gunter (@DrJenGunter) April 12, 2019
The "Unplanned" screening was attended by Conservative MPs Brad Trost and Harold Albrecht, who tweeted about the event.
Late-term abortions are extremely rare in Canada. Statistics from the Canadian Institute for Health Information estimate that only 2.7 per cent of abortions in Canadian hospitals in 2016 took place after 20 weeks.