Montreal, other cities seeing a supply glut
Prices not coming down as much as sales
The number of unsold condos in the Toronto housing market has spiked to a 21-year high, raising new concerns about a possible condo glut in Canada's largest housing market.
Though most of those were pre-sold, there were 1,602 unsold condos in Toronto last month, the highest number since the city's prolonged housing bust in the early to mid-1990s.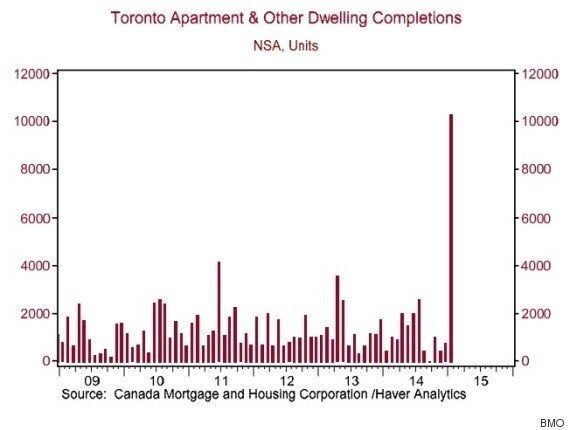 High-rise sales in Toronto fell 38 per cent in January, according to data from RealNet, to 531 sales from 861 a year earlier. Prices for new condos slowed in growth to 1 per cent, year over year.
Guatieri said the spike in new condos is due to a large increase in condo starts in 2012, which in turn was a reaction to a record number of condo sales in 2011.
"However, as long as demand remains healthy (last year was the third best on record), prices should hold steady," Guatieri concluded.
In Calgary, where the oil price collapse has all the makings of turning into a real estate market rout, condo sales were 41 per cent lower this January than they were a year ago, while new listing were up 52 per cent. Calgary, too, is now a buyer's market.
Vancouver seems to have gone unscathed so far. Condo prices were up 2.5 per cent in January over the past year, while new listing were steady and sales rose by 7.4 per cent.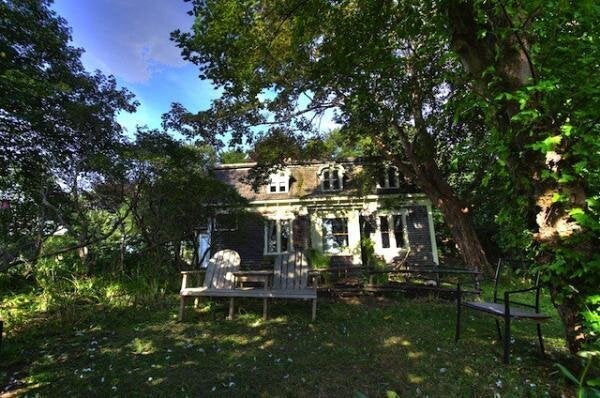 Most Expensive Houses For Sale In Canada