UTIs are a result of bacteria travelling into your urine and bladder. According to the Urology Care Foundation, UTIs cause the lining of the bladder and urethra to become irritated. The irritation can cause pain in the belly and pelvis.
Urologic surgeon Dr. Rajiv Singal tells The Huffington Post Canada other symptoms may include an increased urge to urinate, a burning sensation during urination and even blood in the urine.
Check out the slideshow below for more UTI symptoms and discover why they are occasionally associated with STIs.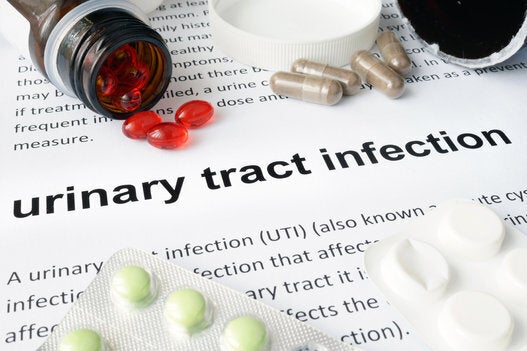 Everything You Need To Know About UTIs