Since the legalization of recreational cannabis, cross-border travel has been on the minds of many Canadians. The United States government still considers cannabis to be an illegal drug, and those who admit to using cannabis or working in the cannabis industry may be subject to a lifetime ban on entry into the United States.
Right now, we do not know much about what will happen when Canadians involved with recreational cannabis attempt to enter the United States, other than that it will cause a host of problems. And with relations between Canada and the United States strained over trade and tariffs, those concerns are at an all-time high.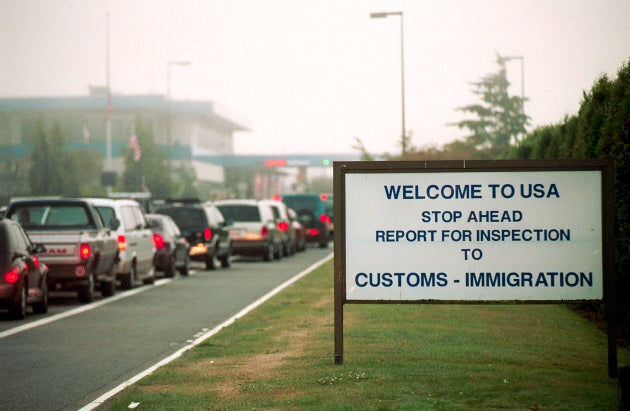 Why can the United States deny entry to legal cannabis users?
Despite the fact that many states have legalized recreational cannabis, marijuana is still considered an illegal drug because drugs are regulated federally, and not by individual states. The United States is the birthplace of the war on drugs, and law enforcement operates on the assumption that the sale and distribution of cannabis is connected to violent crime. Canadians who use marijuana or who earn their income from the sale of cannabis are effectively admitting to what amounts to a criminal act under American law.
The United States is entitled to pass laws as it sees fit, even if its laws are in conflict with other countries. And where those laws conflict, such as will be the case with Canada and marijuana, the sovereign state has the right to deny entry to those who violate their laws, even if it occurs outside the country.
Questions about employment in the cannabis industry could be fatal to a request to enter the United States, as could answers that reveal the use of cannabis.
Think of how Canada prosecutes individuals who travel outside Canada to engage in child sex tourism, and how it can deny entry to individuals who participate in those activities even where they are considered lawful.
How can border officials determine a person is a cannabis user or worker?
Typically, a border agent will ask a person questions to determine whether they are inadmissible. Questions about employment in the cannabis industry could be fatal to a request to enter the United States, as could answers that reveal the use of cannabis. But border officials do not always have to ask these questions to determine whether a person is inadmissible because of cannabis use.
One way that Canadians could be denied entry may be by way of their driving record. Convictions for cannabis-impaired driving offences could lead to a denial of entry. Similarly, administrative prohibitions for drugged driving can also have an impact.
There are also concerns that U.S. border officials may have access to Canadian information about the purchase and sale of recreational cannabis. Canadian provinces will keep various databases, including online purchase records and registered grow operation records. Canadian registries of marijuana purchases have been alleged to be potential sources intended to be used by federal border offices in the U.S. to deny entry. Even the U.S. Patriot Act permits border officials to access information like credit card data.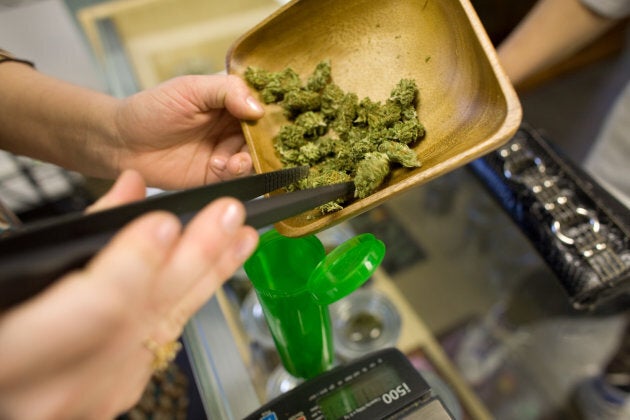 A challenge to an application for disclosure of evidence in a tobacco company lawsuit might put the brakes on the United States having access to this information as it related to lawful cannabis. The British Columbia government sued tobacco companies for recovery of health care costs. In the course of the lawsuit, the tobacco companies sought production of health care records contained in provincial databases. The Supreme Court of Canada determined that because those records are part of private medical records, they were exempt from disclosure.
As a result of this Supreme Court decision, U.S. border guards may not have access to cannabis records much longer. However, there may be a way around the results of this decision.
The need to share this information may nevertheless win out over privacy rights.
The level of privacy expected at the border is very low. Moreover, because the issue arguably relates to national security and the drug trade can be considered a national security issue, the need to share this information may nevertheless win out over privacy rights. Nevertheless, there is at least a foothold from which Canada can position itself to protect its citizens by denying access to this data.
If American authorities are capable of accessing this information, and our governments are aware of the potential consequences, governments should think twice about what type of information they retain about cannabis purchasers and employees — even collecting or storing it at all. This would be a relief to many Canadians hoping to light up after Oct. 17, 2018, the date cannabis is expected to become legal.
It is important to bear in mind that Canada and the provinces do not keep records of who purchases alcohol — so why would it be necessary to keep records for cannabis after its legalization?
Inevitably, this decision will have an impact on how cannabis data is collected, stored, accessed — and possibly shared — by government. One thing is clear: this Supreme Court decision is a step in the right direction toward protecting Canadians from border-related consequences in relation to lawful cannabis.
Have you been affected personally by this or another issue? Share your story on HuffPost Canada blogs. We feature the best of Canadian opinion and perspectives. Find out how to contribute here.