Afraid of what President Donald Trump's immigration policies could mean for their future, some refugees have been crossing into Canada at the Manitoba border.
Manitoba RCMP have confirmed 22 people crossed the border near Emerson, approximately 100 kilometres south of Winnipeg, over the weekend. Nineteen arrived Saturday and another three on Sunday.
Farhan Ahmed was among Saturday's asylum seekers.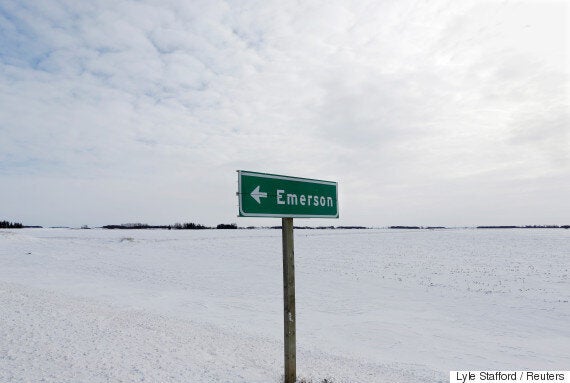 Ahmed, who originally fled Somalia in 2014, had been granted work authorization in Ohio in 2015. He worked as a truck driver while trying to make an U.S. asylum claim.
However, he said, when Trump signed the executive order barring citizens from seven Muslim-majority countries, including Somalia, from entering the U.S. he knew it was time to leave.
Rita Chahal, executive director of Manitoba Interfaith Immigration Council, told The Guardian the number of refugees seeking asylum has increased dramatically in the past few months.
She said her organization has opened claims for 118 refugees, compared to 50-70 filed in a typical year.
Perhaps most troubling, said Chahal, is the long, risky route these refugees are taking to get to Canada.
"They're not crossing at the actual point where there's an immigration and customs offices," she said.
"They're walking through prairie fields with lots and lots of deep snow. In Europe we're seeing people in boats; now just imagine a prairie flatland and snow for miles and miles."
Manitoba's Welcome Place refugee agency told Global News they, too, have seen a drastic increase in the number of claimants. Between Nov. 1 and Jan. 25, the group helped 91 refugees — more than they typically assist in one year.
"The U.S. presidential campaign, putting undocumented immigrants and refugees in the spotlight, terrified them," Ghezae Hagos, a counselor at Welcome Place, told Global News.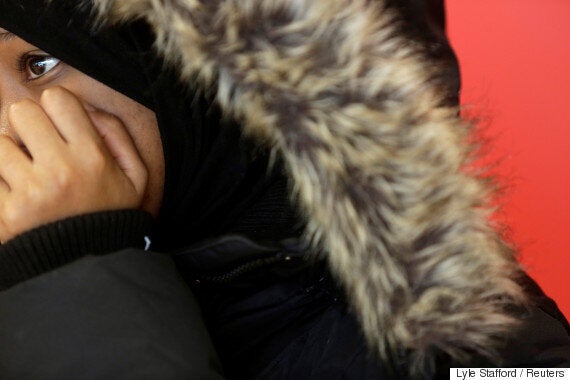 Maggie Yeboah, president of the Ghanaian Union of Manitoba, told Reuters 27 men from Ghana have made the trek to Manitoba from the U.S. since last summer.
Canadian government pressed to react
The agreement requires people to apply for asylum in the first country they arrive in, meaning refugees may risk dangerous journeys to sneak into Canada, instead of being turned back into the U.S. while trying to cross at a border customs office.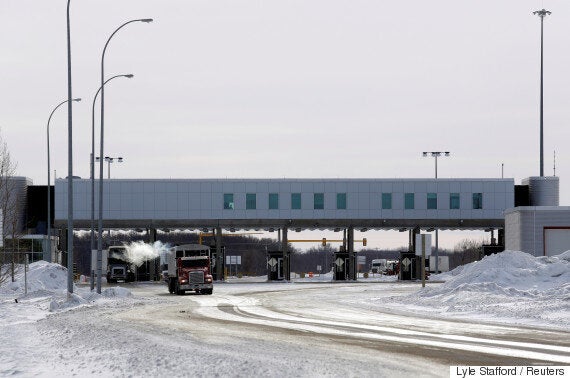 Brenda Piett, assistant emergency co-ordinator for the municipality of Emerson-Franklin, said Canada Border Services called her at 8:30 a.m. Saturday to see if the Emerson Community Centre could be opened to shelter refugee claimants.
Piett told CTV Winnipeg about 10 were put up at the shelter, where they were given sandwiches, blankets and pillows.
She said they did not speak English and stayed at the shelter until 8:30 p.m. that evening. They were eventually picked up and taken to Winnipeg.
"I would hope that if someone comes to a door and they're freezing, that they would have that door opened."
Manitoba Premier Brian Pallister said now is not the time to strengthen the Canada-U.S. border in Manitoba.
"I would hope that if someone comes to a door and they're freezing, that they would have that door opened," he said Monday.
"And I would hope that people would make sure and understand that there are people who require a handout right now, and that we give them that support."
Emerson-Franklin councillor Doug Johnston said Monday he's concerned about the volume of people crossing into town. On top of safety concerns, he said the cost of caring for the claimants comes out of the municipal budget.
Johnston wants municipal, provincial and federal politicians for the region to have a meeting and work out a plan for the future, including better security measures to stop the flow of people across the border.
Public Safety Minister Ralph Goodale said Tuesday border crossings in other parts of the country have also seen an increase, but the overall numbers are not as high as they were several years ago.
"The number has risen over the last three or four years, but compared to 10 years ago, the number is substantially down,'' Goodale told reporters in Ottawa.
Goodale said he would consider providing more resources to Emerson-Franklin and other areas, but was non-committal.
"We are examining right now what are the appropriate steps to take to protect the integrity of the border, to make sure that public health and safety is properly protected and to make sure that the people involved here are treated in a fair and compassionate way.''
With files from The Canadian Press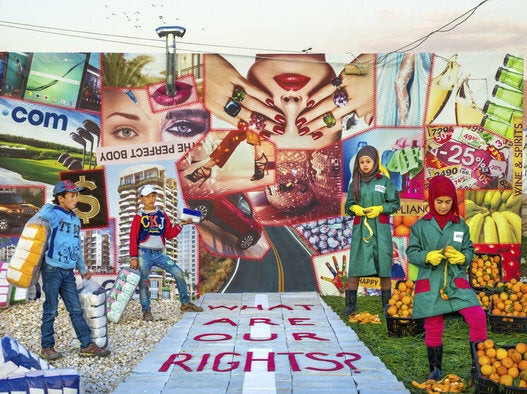 Child Refugees Stage Their Stories