It doesn't matter which country you come from or call home everyone was celebrating Usain Bolt's victory after winning his third Olympic gold medal in the men's 4x100-metre relay Friday night.
Actually, it was his ninth gold medal in three consecutive Olympic Games: three in the 100-metre sprint, three in the 200-metre sprint, and 3 in the 4x100 relay. If that's not enough to make you a diehard fan, it's OK, there's more.
Alongside his seemingly superhuman athletic skill, the 29-year-old from Jamaica can capture fans' hearts like nobody's business. Whether he's running into the stands after a race, or starting up his own foundation to support children, Bolt is not only an athlete, but a role model for many.
Bolt has said this will likely be his final Olympics and, there's no doubt the fans will miss his charismatic energy on and off the Olympic track — although we may see him at another World Championships yet!
In celebration of the world's most beloved sprinter, let's look at some of the Usain Bolt moments that made us all fall hard for him.
1. Take your pick of his many victories Bolt won triple gold 100-metre, 200-metre, and 4x100-metre relay during the 2008 Beijing and 2012 London Games. He currently holds two world records in 100-metre and 200-metre.
3. His iconic lightning pose. Even President Obama had to get in on the action!
4. When he made fast friends with Andre de Grasse. "He runs just like me," Bolt said after racing with our Canadian Olympic rookie. Admit it, we were all a little jealous. Is there any higher praise?
5. When he shows off his other sporting skills. Bolt also enjoys playing cricket and soccer.
6. That time he took a hit. And by hit, we mean got knocked over by a segway.
7. He once stopped an interview because the U.S. national anthem was playing. Respect.
8. He adopted a baby cheetah in 2009. It's fitting that one of the world's fastest men adopted one of the world's fastest animals, no?
9. He once ate 1,000 McNuggets in training for Beijing Olympics. Looks like Usain found some more in Rio.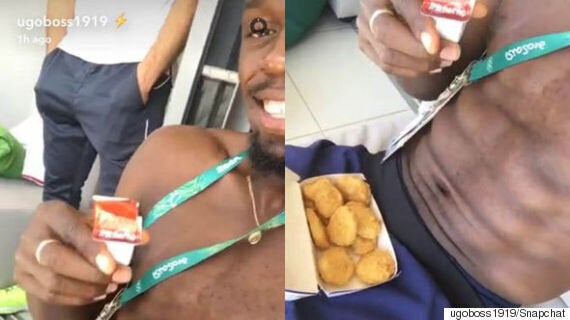 Safe to say you'd trade places with Harry in a heartbeat, right?
Did we forget an unforgettable Usain Bolt moment? Let us know in the comments!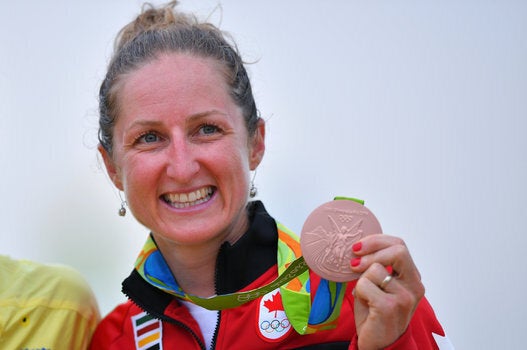 Canadian Medallists at the 2016 Rio Olympic Games