The federal government is using $1.8 billion in surplus EI funds to help balance its books, drawing criticism from opposition parties and labour groups who say the money belongs in taxpayers' pockets.
Finance Minister Joe Oliver delivered Tuesday the Tories' long-promised balanced budget ahead of this year's federal election — though it was one that eked out a very small surplus of $1.4 billion.
To get there despite a $6 billion decline in revenues due to falling oil prices, the government had to take $2 billion out of its $3 billion contingency fund and dip into the country's EI fund.
"This government is raiding the EI fund to pay for its other priorities, even though less than 40 per cent of unemployed Canadians qualify for EI," said Jerry Dias, president of Unifor, the country's biggest union.
"With tens of thousands of Canadians losing their jobs, this is the time to fix EI – not raid the cookie jar."
At the same time, the Conservative government — which panned the previous Liberal government for raiding EI to balance their books — is taking measures to ensure that future governments don't dip into the fund. The budget confirmed that starting in 2017, the government will lower the amount that employers and workers pay into EI, reducing the odds of a future surplus.
Liberal Leader Justin Trudeau said Tuesday that the government is playing a political game with EI.
"The fact of the matter is we see that they're doing everything they can including artificially keeping EI rates higher than they need to be in order to be able to say in an election year that they're balancing the budget."
Oliver said at a post-budget press conference that what the current government is doing is nothing like what the previous Liberal government did, using some $50 billion in employment insurance funds to eliminate the deficit and pay for tax cuts.
"Comparing to the Liberals, I mean they — I think their number was well over $30 billion. They created a slush fund, and that's not what we've done. That's not what we will do," he said.
"Starting in 2017, we're going to make sure that it's self-sustaining and that it's — it doesn't — it doesn't produce automatic excesses."
The EI fund reached a cumulative deficit of as much as $9.2 billion in 2011 as Canadians who lost their jobs in the recession and its aftermath turned to EI to make ends meet. Currently, workers pay a premium of $1.88 for every $100 of earnings into the EI fund, a rate that hasn't changed since 2013.
"The current rate is actually higher than is needed to break even right now and so they're using that money to help fund the balance," said Matthew Stewart, senior economist at the Conference Board of Canada.
The Parliamentary Budget Office has criticized the government's handling of EI in several reports. One report last year said the Harper's government's approach to EI would cost the economy 9,000 jobs over the next two years because it is collecting billions more in revenues from workers and employers than necessary. It said the government could instead use the EI fund's surplus to expand coverage to the growing number of unemployed Canadians who are not covered by the program.
And in 2013, the budget watchdog accused the government of keeping EI premiums higher than necessary to achieve a balanced budget in time for the election.
The government also made it more difficult for unemployed Canadians to access EI in 2013, tightening rules and introducing a new requirement that frequent users have to take any job available and accept a pay cut as big as 30 per cent.
In two years, a new program will be introduced that will ensure EI premiums are no higher than they need to be to pay for the EI program. In 2017, the government plans to lower the EI premium from $1.88 to $1.49, saving a Canadian earning $50,000 about $200 per year.
BMO economist Robert Kavcic notes that the Tories could have already cut premiums, but are waiting another two years. And even then, they will be cutting the premiums gradually.
"It does flatter the bottom line a bit," Kavcic said.
The surplus might have been even higher this year if it weren't for the government's introduction of the controversial small business job credit in 2014 to lower small businesses' EI premiums to $1.60 per $100 earned.
The budget watchdog also questioned that government tactic, saying Ottawa is keeping premiums high for workers and other businesses to offset the costs of the job credit.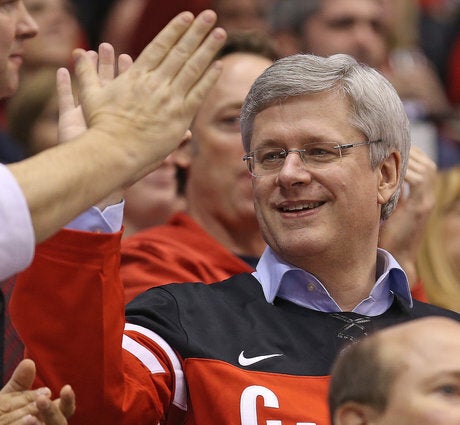 Highlights From Federal Budget 2015
Popular in the Community