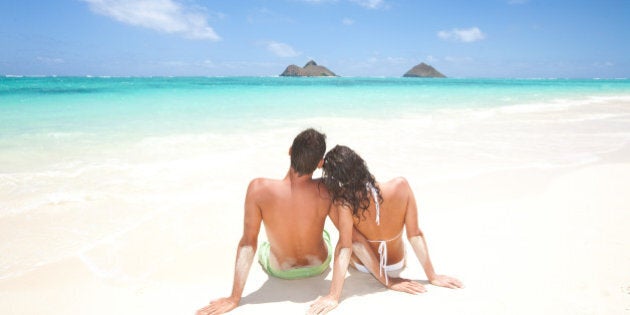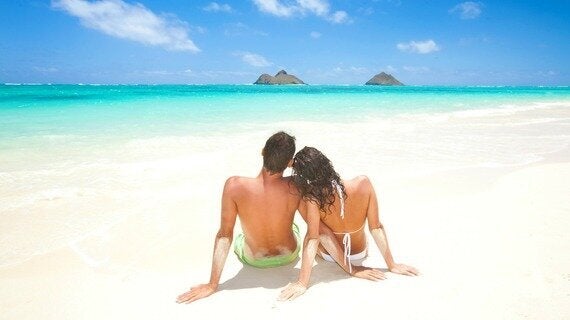 Vacationing anywhere in Hawaii can be amazing but, which island do you choose?
Hawaii is the only state in America that is completely located in an ocean and is made up entirely of islands. There are hundreds of islands that make up the state of Hawaii, but the eight main islands are Ni'ihau, Kaua'i, O'ahu, Moloka'i, Lāna'i, Kaho'olawe, Maui and the island of Hawai'i. The weather in Hawaii is always warm and tropical, so it is the perfect place to vacation at any time of the year.
Anyone planning on vacationing in Hawaii will need to fly directly into O'ahu before traveling to any other island. People can get connecting flights to other islands from O'ahu and there are also ferry services offered for certain islands. Visitors have many choices for accommodations while in Hawaii including historic hotels, luxurious resorts, vacation rentals, bed and breakfasts and hostels.
For the surfer, nature and history lover and foodie, there's plenty to do in O'ahu. You'll find an adventurous crowd vacationing here.
Since the main airport is located on O'ahu, this is where most people will end up on vacation. The island is known as "The Gathering Place" and the island does not disappoint. History comes alive at Pearl Harbor and the royal family's residence of 'Iolani Palace. The white sand beaches are located all around the island, but the most famous ones are Waikiki and Kailua. The shopping at both of those beaches is amazing, but the mecca of shopping is at Ala Moana at Waikiki. Beachgoers will be able to watch surfers all day long at the North Shore, since this is where all of the professional surfers can be found.
The island of Hawai'i is also known as the Big Island and is the largest of all of the Hawaiian Islands with 5 volcanoes. This island has different climates depending on where a person is. Out on the slopes of Mauna Kea, people will see snow along the peaks of the mountains, while over at Kona and Kohala, they will have sunshine all day long. Kona is famous for their nighttime scuba dive with manta rays. Hilo is a quiet little town that is located along the bay where visitors can shop in small, local mom and pop stores. A little more action is available at Volcanoes National Park with Kilauea, an active volcano. There, you'll be able to see the active lava flow and witness the green sand beach Papakolea, one of four that exists in the world.
Maui is where all of the more luxurious resorts are located amongst all of the natural beauty of the island. Visitors can enjoy some time in the sun at Ka'anapali Beach before walking through the streets of the historic town of Lahaina. Peaceful days can be spent exploring coffee farms and fields of lavender. No visit to Maui would be complete without a visit to Haleakala National Park and the world's largest dormant volcano. If you happen to visit during the winter months, you can go whale watching too.
You can spend the day snorkeling with Hawaiian green sea turtles, swimming in waterfalls along the Road to Hana or enjoying the sunset with cocktail in hand with your significant other. It is no wonder that many honeymooners choose to visit Maui.
If you are traveling with kids, you'll be surprised that Maui is a great middle ground destination for all visitors to enjoy. They boast many family-friendly beaches like Wailea Beach, Charley Young Beach and Kapalua Bay.
If you are doing a bit of soul searching and are looking for a place that is secluded and serene, this island is it. You won't find resorts or malls on this island; in fact, you won't even find a single traffic light. This island is described to be the most Hawaiian as 40% of the population is of Hawaiian descent. Though you will find the longest white sand beach in Hawaii here. One thing is for sure, you can relax on the beach without worrying about a crowd.
This is a smaller island and it is owned by millionaire Larry Ellison. It is a short ferry ride away from Maui's Lahaina Harbor and you'll only find 4 options for accommodations. If you are visiting, you can enjoy snorkeling or exploring Keahiakawelo, also known as the Garden of the Gods. If you are scuba diver, you can check out the cathedrals here.
Hawaii is a beautiful place to visit and explore. It is not possible to enjoy everything that the islands have to offer during one trip. Planning ahead is a good idea and making sure that you have packed the essentials for your vacation is a plus.
This is a destination that people can visit time and time again and see something new every single time. One thing is for sure, while there are many islands to choose from, you will never leave Hawaii disappointed.
Follow HuffPost Canada Blogs on Facebook