So you are heading on a vacation, but you now have a baby that will come with you. Big deal, the little one can't change things that much can they? Ha! I'm here to tell you that your bouncing bundle of joy will change everything about your vacation.
Don't worry, you'll still make lovely memories and have fun, but don't forget to take pictures, because when it's all said and done you may just be too tired to recall them. Here are some ways your baby will change your vacation.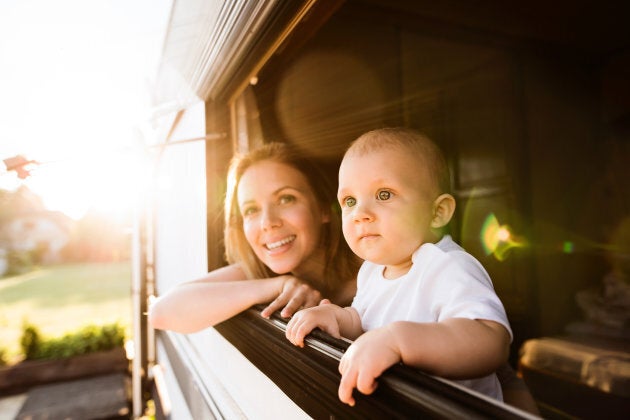 The stuff
Why does one little being need all this stuff? As you stand by your vehicle looking at all the baby gear in bewilderment, you may be thinking that it's time to consider renting a Winnebago.
Perhaps you wonder if you even need it all. I'm here to tell you right now, that packing for a trip with a baby is no time to get hung up on minimizing.
If you want to survive the trip with your sanity, you'll need all of it! Playpen? Travel high chair? Portable excersaucer? Travel bathtub? Check! Heck, I'd throw in the jolly jumper if it'd make my life easier.
Now I just have to find out what it costs to rent the Winnebago.
It's lonely
Babies get up earlier than most people. I'd often spend a good three hours alone with my baby before I'd see any signs of human life from my vacation companions. So, what does one do for three hours alone at a cottage in the early hours of the morning? Not much.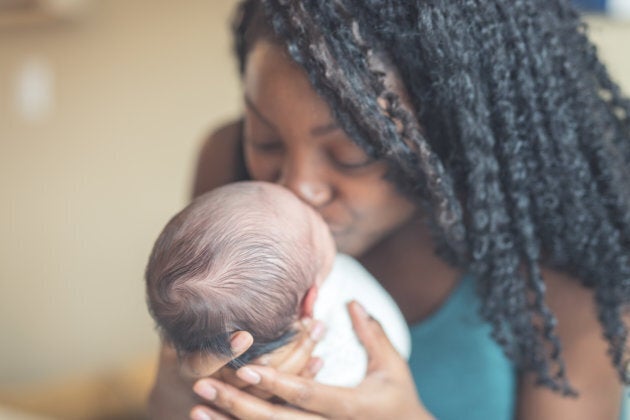 Can't make noise, people are sleeping. Can't call or visit anyone. Too early. Can't go on an outing. Everything is closed. Take up talking to yourself? Yep. Start baby far too early on the wonders of YouTube videos? Possibly.
I guess we will just hold the fort down until another person wakes up, and rather than relishing the adult conversation you may now have, pass them the baby and go back to bed. 5:30 was way too early.
The baby's schedule
People without babies don't understand that a baby's schedule is paramount. Throw off the morning nap and little princess turns into a nasty gremlin pretty quickly. So, is it worth it? If you are going to enjoy this holiday at all, then the schedule needs to be followed, even if it means you may miss out on some of the activities that others are so freely attending.
But you might end up not even minding, because those stolen moments when the baby is napping and you get a chance to do some relaxing yourself might just be the best part of your day.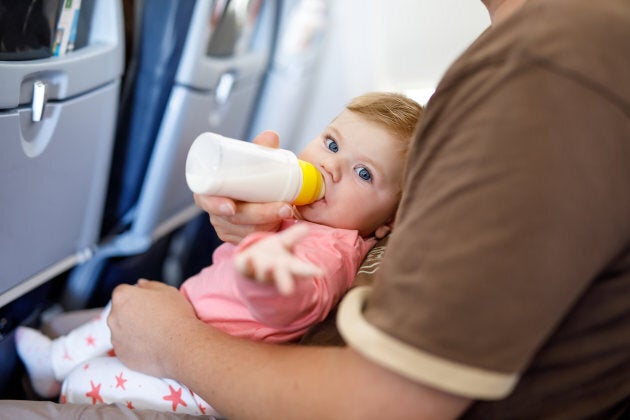 The chores
They stay the same, only in a different location with less amenities than at home. So I guess you could say you're doing all the same crap chores with a different view. But sometimes the view is worth it, so it's not all bad.
The memories
These will be amazing! No matter how you slice it, no matter how much the Winnebago rental costs, no matter: how many lonely hours there are in the morning; how many outings you miss to keep nap time sacred; that the chores are easier to do at home; that it took you 10 lists and two weeks to pack for this trip. The memories will be worth it all. Your baby won't remember, but you will.
And as long as you put a camera on one of your many lists and wedge it into that one space left in the Winnebago, then you can record it all and remember the many wonders of vacationing with a baby.
Have you been affected personally by this or another issue? Share your story on HuffPost Canada blogs. We feature the best of Canadian opinion and perspectives. Find out how to contribute here.