I do not have a lot of patience for parents who would rather take their medical advice from the likes of a Playboy Bunny over qualified physicians.
When a parent elects to withhold vaccinations from his or her child without a valid medical reason, it puts my child in harm's way.
A recent rash of measles outbreaks across Canada has many anti-vaxxers questioning their decision and opting to keep little Suzy or Johnnie sequestered.
In March, we saw over 320 cases in British Columbia.
Ontario residents are similarly concerned after several reported cases of measles made the news, putting people at risk all across the region, extending from Hamilton, Waterdown, Burlington and Mississauga.
And recently, public-health officials in Toronto warned that passengers on a flight from Abu Dhabi to Toronto's Pearson airport may be at risk of contracting measles. One can safely assume that if one flight at Pearson is compromised, then potentially several portions of the airport could be compromised. Meaning the risk to travellers is not limited strictly to a single flight.
As a parent, my worry is concentrated on my three young children. My older two attend the local public school and are obviously surrounded by dozens of children every single day.
It is a cesspool of germs and bacteria, as evidenced by our almost monthly bouts of colds or other such illnesses.
But the thought of my children sharing a classroom with students who are defiantly unvaccinated has me seething. It could be the little boy who sits beside my daughter or the plucky young girl who eats lunch with my son each day.
According to a 2013 UNICEF report, Canada ranked abysmally low when it comes to the rate of childhood immunizations.
Only 84 per cent of children were appropriately vaccinated for measles, polio, diphtheria, pertussis and tetanus. Aside from a very small percentage of valid medical exemptions, most of these children are simply lacking in protection because mom and dad take their medical cues from the likes of Jenny McCarthy, a rabid anti-vaxxer who blames her son's autism on childhood vaccinations despite medical evidence to the contrary. (After years of intense scrutiny, McCarthy appears to be awkwardly backtracking from her original stance.)
That figure translates to one or two students in each of my children's homeroom classes who are unvaccinated and therefore putting my children at increased and unnecessary risk.
I get it. We are lucky in this country that many of the worst diseases have essentially been eradicated. This medical marvel is directly related to the immense success of the immunization program in Canada.
So parents no longer fear things like measles or polio. They assume that even if their kid is not immunized, the fact that you and I immunize our children is enough to keep their children safe.
But we live in a global world now. Travel between countries is as commonplace as political scandal in Ottawa. Certain diseases are far more common in other regions of the world and can therefore be brought to this country in the blink of an eye (or a 10-hour flight).
When one person is infected with something as contagious as measles, it puts hundreds of people at risk. Consider a Hamilton case in March. Public health officials in Hamilton, Halton and Peel issued an extensive warning list that can really make anyone feel unsafe.
For example, anyone who visited Joseph Brant Hospital in Burlington on March 25 and March 27 may have come in contact with the patient in question.
Those who visited the Walmart in Dundas on March 26 may have been exposed to measles.
Likewise, a number of restaurants, a pub and the local post office were all mentioned in the long list of possible transmission points spanning six long days.
Now the libertarian in me would argue that parents should be free to determine the medical care of their children. But then the anti-vaxxers should be forced to either home-school their children or develop their own school system so that they don't pose an undue risk on vaccinated kids (keeping in mind that vaccinations are not 100 per cent effective).
But that still raises the question as to whether parents can make unsound medical decisions on behalf of their minor child. A child who is below the age of medical consent should not be at greater risk of developing measles or polio simply because they were unlucky enough to be born to dimwits.
We force life-saving blood transfusions on children whose parents object to the procedure on religious grounds because a child should not die simply because mom and dad choose to reject modern medicine.
Perhaps it is time we do the same when it comes to vaccines because sadly, there is no immunization from idiocy.
This article originally appeared in The Hamilton Spectator.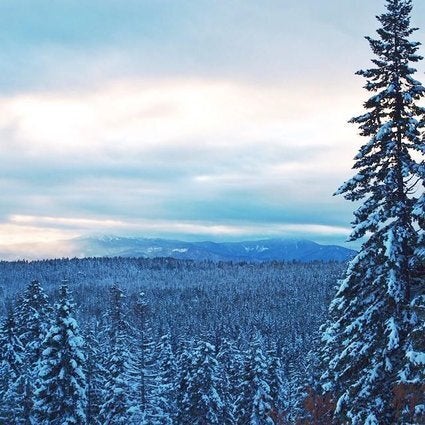 Measles In Canada
Popular in the Community