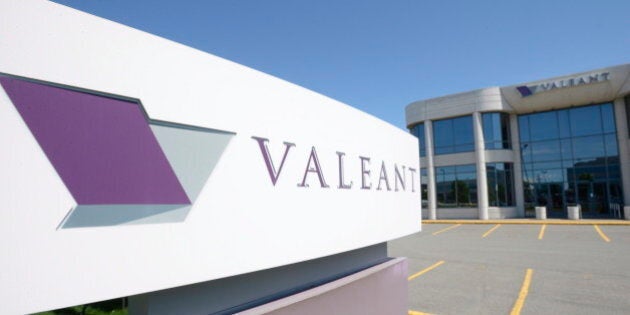 Canada has a new largest company, and for once it isn't a bank.
Laval, Quebec-based Valeant Pharmaceuticals surpassed the Royal Bank of Canada on Thursday to hold the title of Canada's largest company, by market value.
With Valeant's shares up about 4.4 per cent as of 2 pm ET, following a positively-received earnings report, the company's total market capitalization came to $111.13 billion, about $3 billion more than the value of RBC, whose shares were down about 1 per cent of as 2 pm.
The list of Canada's largest companies is dominated by banks, with the odd railroad or energy company thrown in. Which sort of makes sense, since banks are where the money is.
To be sure, banks aren't always on top. Go back a decade and a half, and Canada's largest (and the world's second largest) company is Nortel Networks. That is, before investors realized the rapidly-expanding telecom manufacturer wasn't turning a profit, and quickly turned the company's shares into a penny stock.
So why Valeant? Like Nortel when it reached its peak, Valeant has been rapidly expanding, buying up numerous competitors around the world, and recording growing revenue numbers all the while.
But unlike Nortel, Valeant is proving it isn't growing just by eating up other companies. Its latest earnings report shows a 15-per-cent increase in organic growth, meaning growth excluding new acquisitions. It increased its earnings outlook for the year, hence the stock price bump. Still, the company lost $53 million this quarter, down from a profit of $125.8 million a year earlier.
There's also this little fact: Health care stocks on the TSX are soaring. In fact, from the looks of it, they are soaring beyond reason and are up 118 per cent since the start of the year, according to Bank of Montreal economist Sal Guatieri. (Valeant's own stock price is up 97 per cent on the year.)
And since early 2010, the sector's stock prices have grown eleven-fold. It's all "thanks to an aging population and rocking biotech stocks," Guatieri wrote.
Check out this chart showing health care stocks' dizzying heights. Yes, you should have bought five years ago, but should you now? Judge for yourself how long you think this is sustainable: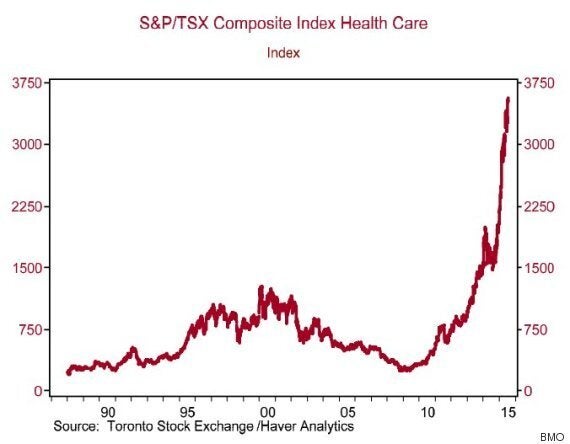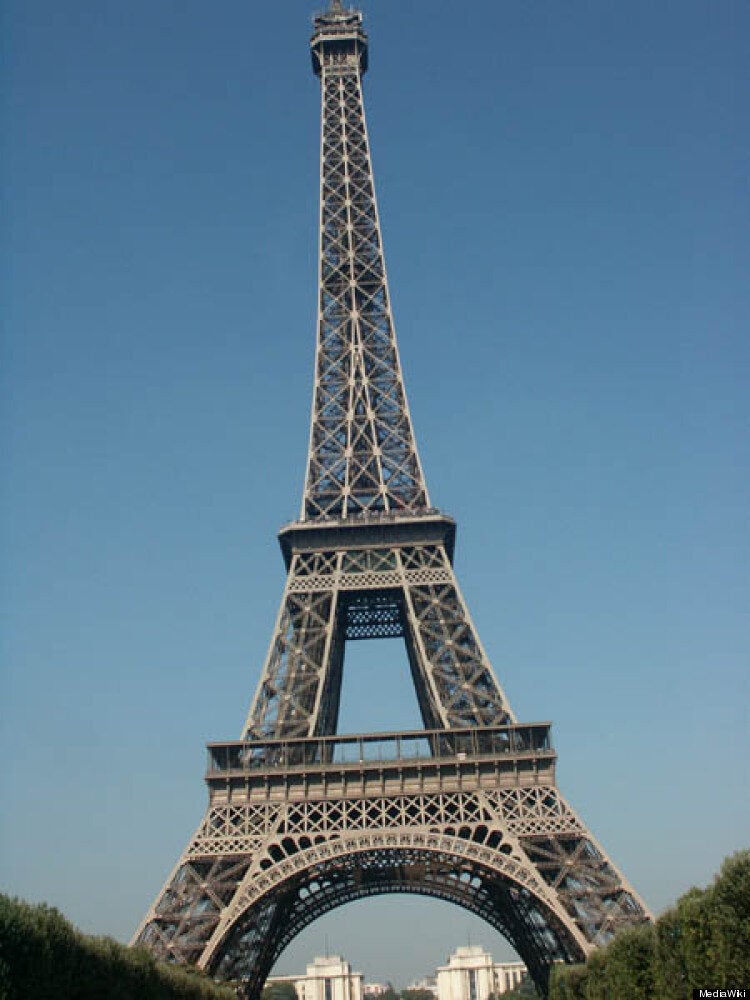 Countries Spending The Most On Health Care