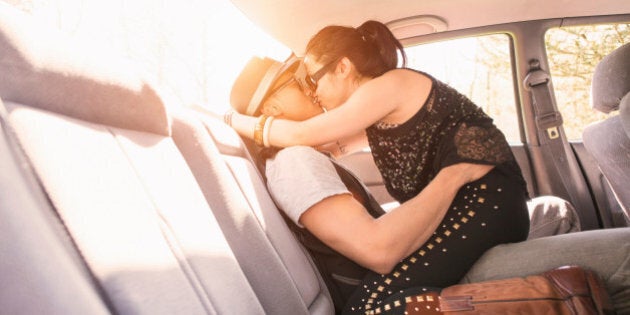 Dinner and a movie are nice, but why not step it up a bit when it comes to what to do this Valentine's Day? February 14th is the perfect excuse to go all out for a date and do something you normally wouldn't — and as a bonus, you'll avoid the rush at your favourite restaurant and can have a much nicer, more relaxed dinner there another time.
Here are our 14 favourite ideas for unique Valentine's Day dates that you'll both be into. After all, doing things together can be a whole lot more fun than merely buying stuff for each other.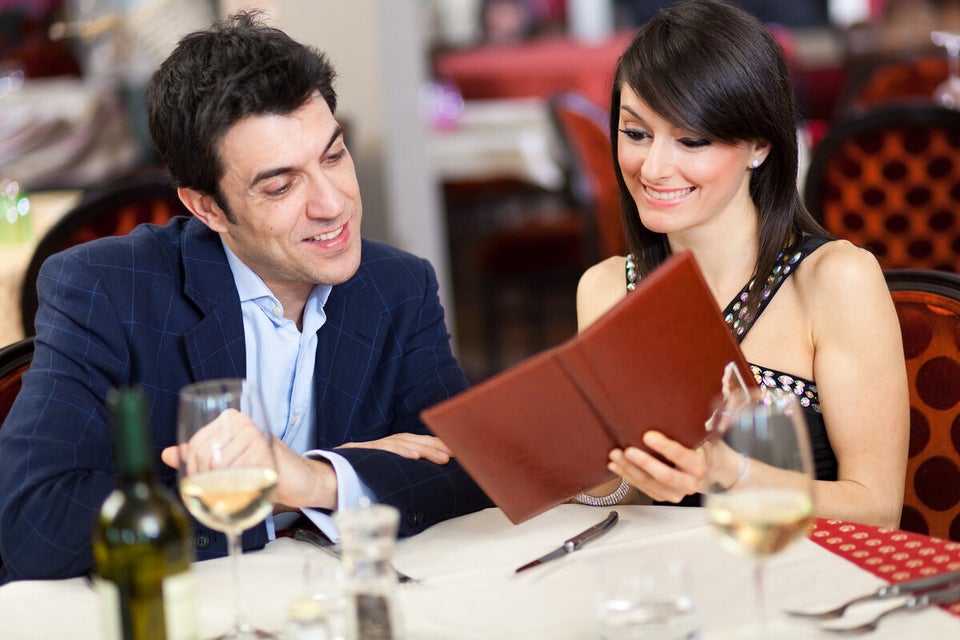 Valentine's Day Date Ideas
1. Re-enact Your First Date: Why not take a cue from the date that first got you together? Recreate your first evening out together — maybe you can even eat the same meal! This is a great choice if you're planning a Valentine's Day proposal.
2. Go Retro: Remember how everything seemed romantic when you were in high school, even the simplest dates? Go back to that time by picking up some take-out snacks, popping in a mix of your favourite love songs of the '80s or '90s, and going parking at the hot local make-out spot.
3. Roller Skating: Take it even more old school with a visit to your local roller rink (yes, your town probably still has one). Remember to hold hands during the couples skate!
4. Go To A Water Park: Can't afford a trip somewhere warm? Pretend for the day by visiting an indoor water park. Bonus points if it has a hot tub!
5. Visit A Planetarium: It's a bit cold in February for lying under the stars, and if you live in a big city they can be hard to see even on a clear night. But you can enjoy the night sky at a planetarium, plus you can take the opportunity to impress your date by brushing up on the constellations in advance.
6. Tour A Winery: Do you have a winery nearby? If so, inquire about tours, which is a fun date idea and a good way to learn more about different kinds of wine. If vino isn't your thing, tour a brewery or distillery instead.
7. Volunteer Together: A day that celebrates love is a great time to spread some of that goodwill to people who need it most. Find a local volunteering experience, whether it's sorting donations at a food bank or cuddling the animals at a shelter, and do some good as a couple.
8. Rent Your Dream Car: Have you always dreamed of driving a Jaguar? Maybe a Rolls Royce? Rent your dream car and take it for a spin, with a romantic playlist on the iPod, of course. (You might, however, want to "snow check" this one until nicer weather.)
9. Check Out A Museum: Even the smallest towns usually have at least one museum, but when you're local it can be easy to forget that. Play tourist for a day and visit one or two museums near you — you'll probably have more fun that you think.
10. Do A Photo Booth Crawl: Photo booth shots are adorable, but increasingly less common in this age of the smartphone selfie. Find out where the booths still are in your town and do a tour — lots of built-in excuses for kissing! You can frame the photos afterwards for lasting memories.
11. Make A Snow Fort: Put on your snow gear and head outside to roll around in the snow and build a fort. If you make it big enough, you can cuddle in it when you're done.
12. Get Some Snaps Taken: It's not that often that we get professional photos taken these days, other than for weddings and engagements. Why not set up a shoot and get some flattering shots taken just because?
13. Go On A Shopping Spree: But not just any shopping spree: hit up your favourite adult toy store, set a budget, and split up. Then surprise each other with your purchases once you get home!
14. Play Laser Tag: Hey, it worked for Barney and Robin on "How I Met Your Mother," right? Sometimes a little bit of competition can add just the right amount of tension to a relationship. Loser owes the winner a massage once you're back home.