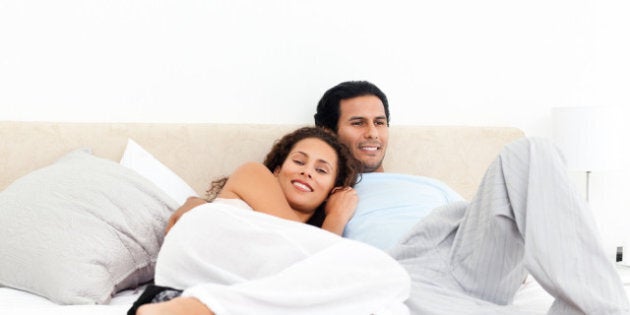 Happy almost-Valentine's Day, readers!!

The ideas in this 2013 story still very much apply, but here's some other pieces we've published in 2018 that might work for your V-Day plans too!
The post-holiday season and winter months either keep us really busy or make us feel really bummed out. So many as Valentine's Day approaches, take the time to try activities with your partner or a group of friends instead of stressing out over the perfect gift.
So for all these reasons, we've come up with 25 fun and sexy Valentine's Day activities that won't necessarily hurt your pockets. And call us hopeless romantics, but we think these ideas can easily replace a stuffed bear or cheesy greeting card.
This year, we recommend sticking with traditional activities like meals in bed, taking a steamy bath together and wearing sexy undergarments, but also changing things up by playing outside, going for a whiskey tasting or creating your own staycation oasis in your bedroom — things you can do in pairs, or even with your friends.
LOOK: 25 ways to spend Valentine's Day together: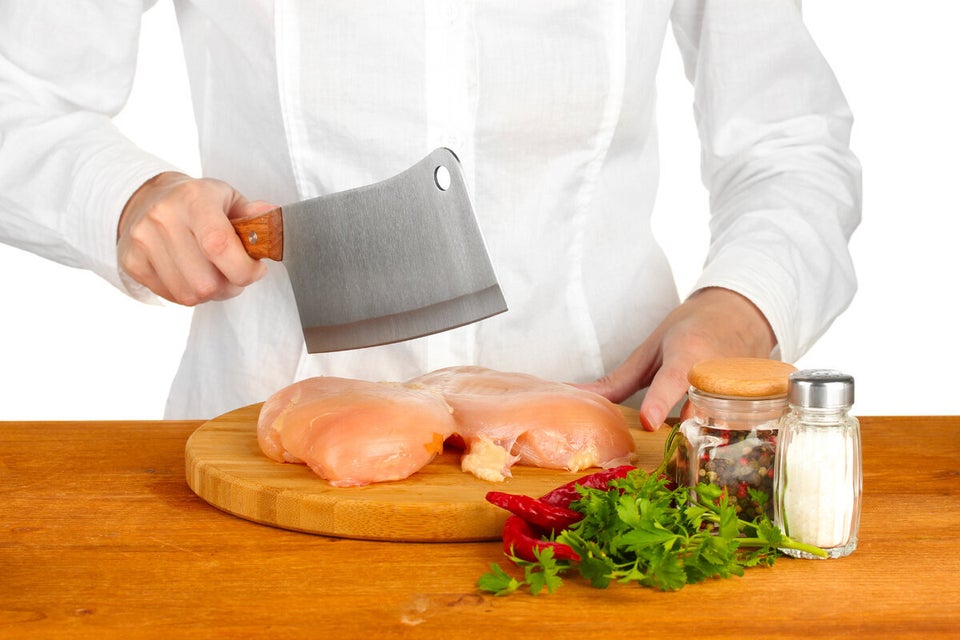 25 V-Day Activity Ideas
Chef-Made Dinner At Home:
Make this day all about you and your boo. Instead of going out to eat a meal, hire a personal chef to cook up both of your favourite dishes.
$ FACTOR: Depending on the chef, rates can start anywhere from $40 an hour and go up from there
Staying in bed all day eating your favourite foods sounds like a good time any day of the year. On V-Day, it doesn't just have to be able breakfast — treat your honey to their favourite meal in bed.
$ FACTOR: To help with the time, we say order in. Depending on your taste, you could go burgers and fries or something a bit more fancy
Learn new sex moves and pick up a few dirty lines. It might not be for everyone, but watching porn together is a one way to get the mood going for the rest of the night. And yes, there are many kinds to best work for you and your partner's comfort levels.
$ FACTOR: Stop by your local adult video store and pick up a few of your favourite titles. And well, let's just say you can also get away with streaming movies online
There's nothing sexier than taking a dance class with your special someone. This Valentine's Day, book a dance session (think tango, salsa and the cha-cha) with a local dance studio and then practice your moves at home.
$ FACTOR: Fepending on the type of dance class and studio, costs can start anywhere from $20 an hour. If you're looking for a deal, group buying sites often have promotions for drop-ins
Flowers are so overrated (and often expensive) during the month of love. If you're looking for a way to spend the afternoon together, try planting a few seeds or flowers to create your very own garden indoors.
$ FACTOR: Most home and garden stores should still carry indoor plants, seeds and pots
Get squeaky clean, after getting a little dirty, by spending an evening taking a hot shower or bath together. It's V-Day, the perfect time to unwind.
$ FACTOR: The water bill doesn't count
It's like wine, but different. If alcohol is your thing but you don't want spend the day testing your "palate," why not look up whiskey or beer tastings in your area?
Grab those oven mitts and baking pans, and spend Valentine's Day baking a cake or your favourite batch of cookies. Bonus: Dessert!
$ FACTOR: Think about it: eggs, milk, flour, chocolate chips? You're looking at spending less than $10
Give Each Other A Massage:
Forget those half-hearted shoulder rubs in front of the TV, and dedicate some real time to giving your partner a massage. Not sure how to do it? Check out this instructional video.
$ FACTOR: You might want to set the mood with some scented candles and massage oils
Challenge yourself — with food. On V-Day, take a couple of hours and hit up a cooking school in your neighbourhood. Try a dish both of you love or something new altogether.
$ FACTOR: Cooking classes can start anywhere from $50 to $100 per class
Fine, we're going back to traditional chocolate, but making your own fondue at home is a great way to bond over the sweet stuff. Plus, you can invite other friends if you don't feel like making it a couple-y night.
$ FACTOR: Again, keep it simple. Melt chocolate bars and grab strawberries and bananas from the grocery store
Spend a quiet afternoon together hitting up a local art gallery or more popular museum. Discuss artifacts, dinosaurs and strange paintings, feel cultured.
$ FACTOR: Depending on when (and where) you visit, it can be anywhere from free (cheers for discounts!) to around $20
Where was your first kiss? Or your first date? As a fun Valentine's Day gift, lead your significant other on a mini scavenger hunt to some of your favourite places in the city, or even in your home. Bring back old memories — and make new ones.
$ FACTOR: Inexpensive if you leave handmade notes in these spots, and we also suggest ending your hunt with dinner
You know, if you're into it. Tattoos are a fun way (and yes, sort of painful way) to express love for each other.
$ FACTOR: Depending on the size, tattoos can get pricey. We also suggest stick-on tattoos as a cheaper (and less permanent) alternative
Think of it as a afternoon project. Rap a few lines, sing a chorus or just come up with a few witty verses about loving each other. It could start off as cheesy, but come away being very sweet.
$ FACTOR: All you need is love, and possibly patience
Indoor Pool Or Water Park:
When you can't travel to an exotic beach, bring the water to you. Try something different like hitting up an indoor water park or the community pool.
$ FACTOR: At the Great Wolf Lodge, in Niagara Ont., rates start at $239 in the month of February for a room. Admission rates for water parks will be far less
$ FACTOR: Think local shelters — the price can go into the hundreds, but a happy pet will be going to a good home
Experiment with your favourite types of clothing. Get a lace bra or wear witty briefs — your partner will definitely thank you.
$ FACTOR: Again, this depends on you. If you love expensive undergarments, go for it
Okay, hear us out on this one: Yes, cleaning up and doing chores isn't the most 'fun' or 'sexy' way to spend your weekend, but de-cluttering any room in your house can help both of you relax. Or you may also go down memory lane and find old photos or gifts — how cute (and budget-friendly) would that be?
$ FACTOR: Since most of you already have the tools, try ending the day with a scented candle
Create A Staycation...At Home:
There's nothing like a relaxing vacation all in the comfort of your living room. Get creative this V-Day by hanging up a hammock in your bedroom or setting up your bathroom to resemble a spa.
$ FACTOR: You can find a hammock at most home and garden stores, and we say, why not keep it all-year round?
Slides, monkey bars and the swings: Your favourite childhood memories with your favourite person? Sounds like a win-win situation.
$ FACTOR: There really is no expense to this, but just remember to share with the kids
Sing your heart out with your lover on Valentine's Day and just for kicks, do a duet!
$ FACTOR: Hit up a local karaoke bar — and invite your friends for a crowd-pleasing good time
Someone will be scoring tonight...on a video game, that is. This Valentine's Day, challenge your partner to your favourite video game or dance your butt off with Dance Central.
$ FACTOR: If you already own a game console, great. If not, hit up an arcade and play among the teenagers
If your lover is a fan of heights and/or flying, take him or her on a helicopter ride over city lights. We can't think of anything more romantic.
$ FACTOR: Prices vary depending on city and company. Helicopter rides in Vancouver, for example, can start at $200
Yes obviously, but try something new. A new location, a new time or even in a few times a day. Happy Valentine's Day!
$ FACTOR: Only if you're planning to add in a few sex toys, otherwise, this activity is free