As the day of love approaches, it may be getting a little boring to just say 'I love you."
Valentine's Day is all about telling the love of your life how much you enjoy their company, their quirky habits and those little things they do for you on a day-to-day basis. To make things a little creative this year, we've rounded up 30 of our favourite funny, thoughtful and just straight up sappy quotes about that mushy feeling we call love.
Feel free to pin these Pinterest quotes on your board, post them on Facebook, share them on Twitter or just send them as Valentine's Day e-cards to the person you love.
LOOK -- 30 of our favourite quotes about love: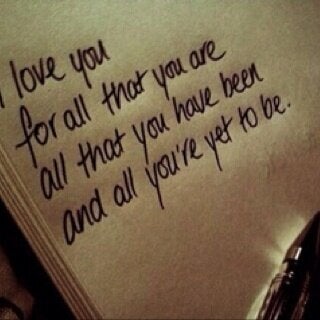 30 Ways To Say 'I Love You'
Popular in the Community