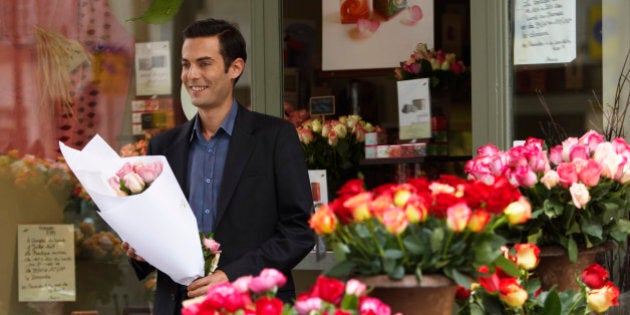 For some, February 14 is the most romantic day of the year. For others, the obligation of Valentine's Day spending is an inconvenience. Whether you're looking forward to getting showered with affection and gifts or dreading this retail holiday, if you're in a relationship, there's a good chance you'll be celebrating V-day in one way or another.
Walmart Canada's Valentine's Day Survey reported 60 per cent of Canadians were celebrating by shopping for gifts last year, planning to spend an average of $177 on their significant other.
On the other hand, The National Retail Federation's 2015 Valentine's Day Consumer Spending Survey reported Americans were spending slightly less (an average of $142) with men spending nearly double than women. Total spending in the U.S. was expected to reach a staggering $18.9 billion. And, aside from buying solely for partners, many people buy for other family members, their children's classmates and teachers, and even pets.
While the pressure to show your love can be overwhelming, Valentine's Day spending within your budget is possible.
Cupid's arrow doesn't have to pierce a hole your wallet. According to The National Retail Federation's survey, the most popular gifts among Americans last year were candy, followed by greeting cards, flowers, an evening out, and jewellery. While 1 in 5 people said they planned on buying jewellery, cards, flowers, and chocolates are traditional and affordable alternatives to jewellery and other luxurious gifts like spa days and weekend getaways. For kids, simple gifts for $10 or $20 like a stuffed animal, puzzle or book can go a long way.
Homemade gifts are simple yet thoughtful ways to show your appreciation. Be creative: knitting a scarf, making your own card, writing love notes, creating a scrapbook, making candles, or baking something are all homemade gift ideas that show you care. You may even get bonus points for dedication and originality and impress your partner even more!
You don't have to splurge to show your love. A great way to save money on Valentine's Day is to plan an experience. While "Netflix and chill" may have gained a bad reputation, for many couples, the opportunity to enjoy a simple home-cooked dinner and a movie is sometimes a welcomed break from a busy lifestyle. Not only does making dinner have the benefit of avoiding lines and crowds, you won't be paying premiums for wine and champagne, and can organize a simple wine and cheese night or go all out for the occasion with an elegant steak and lobster feast. If you do want to go out for dinner, delay it by a few days to avoid more expensive pre-set menus and hard-to-get reservations.
Plan a free outing like hiking or skating or stay indoors and enjoy sleeping in, a relaxing massage, or childhood games like cards or board games to take the pressure off the day. Don't place the emphasis on material things. Sometimes just taking the time to slow down and spend quality time together is the greatest gift of all.
It may even be useful to discuss a budget with your significant other to determine what amount you are prepared to spend on each other - if anything at all. While it's nice to give and receive, men and women have different goals for Valentine's Day spending, according to this 2015 research by KPMG and the University of Georgetown. While women spend less than men and buy for more people, men tend to spend more than their partners to feel happier and more satisfied, feeling more negative emotions if their partner outspends them. You may decide it's worth saving the funds you both would have spent on each other and investing it in something different.
Whatever your sentiments, Valentine's Day is about spending time with loved ones, not money. These ideas can help you enjoy the day with that special someone, without the hefty price tag. Besides just Valentine's Day spending, we also have some great financial tips to help couples live happily ever after all year round.
Josh Miszk is the Vice President of Investments at Invisor Investment Management Inc., one of Canada's leading online financial advisors that provides personalized investment management services. Josh's goal is to make it easier for young Canadians, like himself, to create a plan for their families and help them achieve their financial dreams sooner.
Follow Invisor on Facebook, Twitter or LinkedIn for insights into financial markets, personal finance tips and other educational content.
Follow HuffPost Canada Blogs on Facebook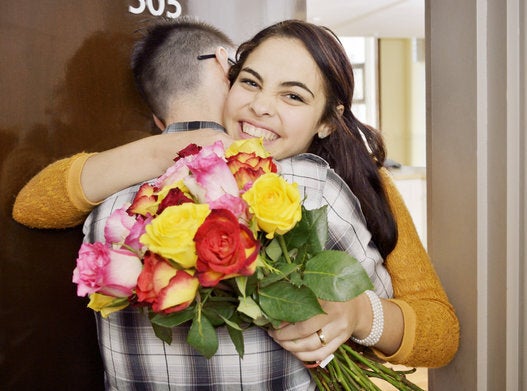 Romantic Valentine's Day Ideas