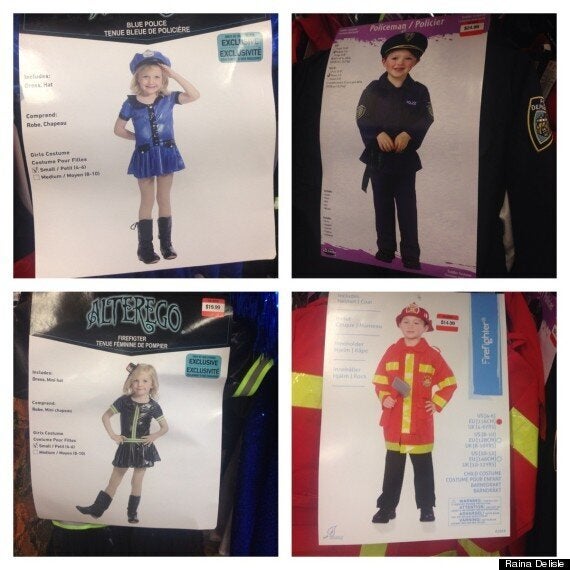 Raina Delisle blogged about shopping for a firefighter costume for her four-year-old daughter in Victoria, only to find a "skin-tight, short, shiny dress that's surely flammable.... The model on the package, who looks to be about the same age as my daughter, completes the outfit with heeled, calf-high boots -- not ideal for running into burning buildings, or trick-or-treating for that matter."
The boys' version, on the other hand, had a bright red jacket, traditional helmet, and axe.
Delisle found similarly sexualized children's versions of a police officer, and even a pumpkin.
On Monday, the company agreed. Sara Gaugl, director of communications for Savers/Value Village, issued the following statement:
"Every year, we select our Halloween inventory based on feedback and demand from shoppers. We've taken the recent comments surrounding certain Halloween costumes sold in our stores very seriously, and as such, are removing this merchandise from our sales floors. We apologize to those who were offended, and as we move forward, we will evaluate all costumes and packaging keeping this specific customer feedback in mind."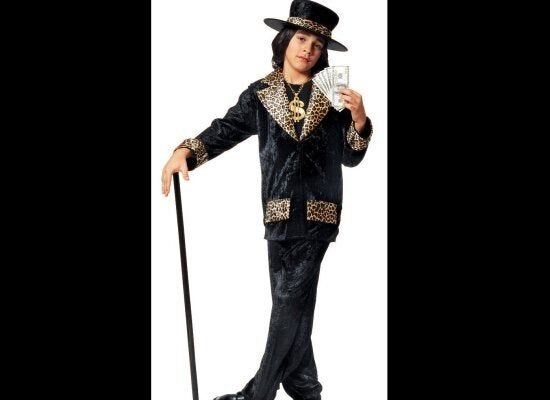 The Most Inappropriate Halloween Costumes Of All Time