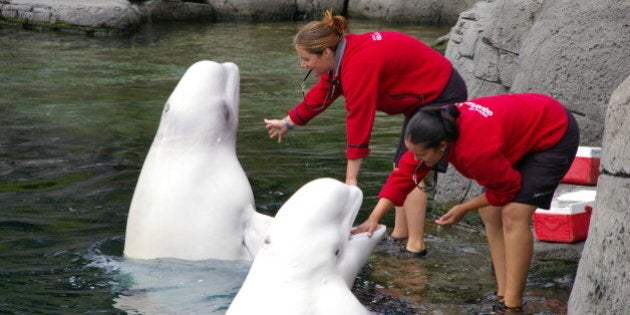 It is an odd Vancouver tradition that each municipal election brings with it a debate over the fate of the whales and dolphins in Stanley Park. In fact, it has been a going concern in every civic vote for over two decades.
Recent history suggests it is because the Vancouver Aquarium is gaming the system. And while their tactics may technically be legal, whether or not they are ethical or democratic is another matter.
This is not the first time the aquarium has been accused of playing political games with the park board. In previous elections, they've even been accused of breaking Canada's election laws in their maneuvers to keep their tanks stuffed with whales.
In the 2005 Vancouver election, CEO John Nightingale sent a letter to the aquarium's membership urging them to vote for candidates who opposed a referendum on cetacean captivity. Although the letter stopped short of asking them to vote for specific candidates, the intent was clear and led to public accusations that he had contravened the Canada Revenue Agency's prohibition on registered charities engaging in partisan political messaging.
The results of that election wrested control of the park board from the left-leaning, whale-friendly Coalition of Progressive Electors (COPE) to the right-leaning, aquarium-friendly Non-Partisan Association (NPA) -- exactly the desired result Nightingale hinted at in his letter.
But exactly how aquarium-friendly was this new NPA park board? Very, considering that one of newly elected NPA commissioners was Heather Holden, who at the time was also an employee of...the Vancouver Aquarium. Even for the mildly cynical, it came as no surprise when her NPA colleagues elected her to the position of Park Board Chair. Holden served on the park board for just one term between 2005 and 2008, choosing not to seek re-election, presumably because her mission had been accomplished.
The ease at which the aquarium and its friends pulled off this legal -- but ethically dubious -- reversal of fortune in 2005/2006 led one former park board commissioner to call for a new way of dealing with the aquarium. In her testimony at the park board hearings on cetacean captivity this past July, former COPE Park Board Commissioner Loretta Woodcock called for "an entity, organization or committee that is respected by the public for its knowledge and advocacy on animal welfare" to provide public oversight of the aquarium and its lease in Stanley Park.
To the credit of the members of the outgoing Vision Vancouver-led park board, Woodcock's advice was apparently taken very seriously. In addition to banning the breeding of whales and dolphins, one of the key elements of the bylaw amendments that arose from these hearings "directed staff to establish an Oversight Committee of animal welfare experts that will provide public oversight to ensure the well-being of all cetaceans owned by the aquarium."
Of course, given the aquarium's frequent claims to be world leaders in cetacean care and that their singular priority is the well being of their animals, oversight by animal welfare experts ("experts" being the operative word) shouldn't be of overwhelming concern. But shifting oversight from the political arena to an independent, objective third party strips the aquarium of much of its ability to influence those who oversee them. It would mean, in effect, that the aquarium would have to become more accountable and evolve to reflect changing public views on the issue of whales and dolphins in captivity.
Therefore, if you're an aquarium whose business model is built around the entertaining displays of its large marine mammals -- a practice increasingly frowned upon by the public -- this bylaw must be stopped.
Among Lapointe's approved slate of park board candidates in November's civic election? Sarah Kirby-Yung, a marketing executive with no previous political experience, who just happened to hold the position of vice president of marketing and communications at the Vancouver Aquarium from 2008 to 2010.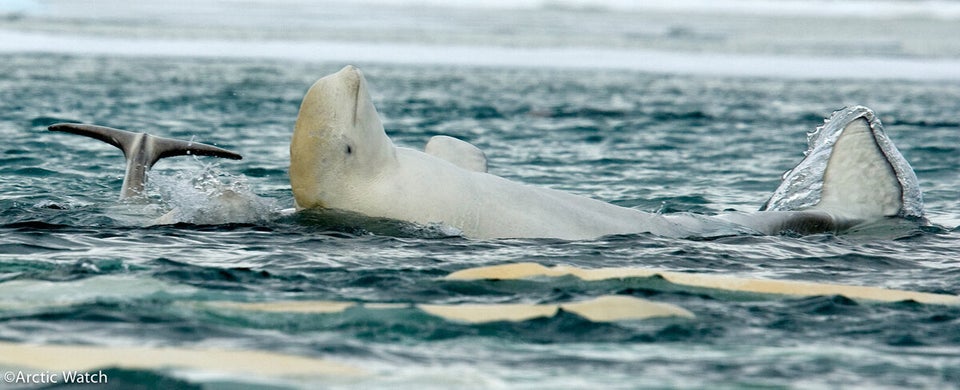 Vancouver Aquarium Beluga Research
Popular in the Community