Vancouver police are following up on a video that shows a car almost running over a cyclist in a bike lane.
The clip posted to YouTube shows a white car driving down a separated bike lane on Burrard Street. The driver exits the lane to merge back into traffic.
But after about one block, the driver tries to turn right across the bike lane on Harwood Street, forcing a cyclist to swerve away to avoid getting hit.
The YouTube description says the incident happened on August 1, and that the female driver "was laughing about it."
The video was shared on Reddit Tuesday, which led to a lengthy debate on adding barriers to bike lane entrances as well as driver, cyclist safety.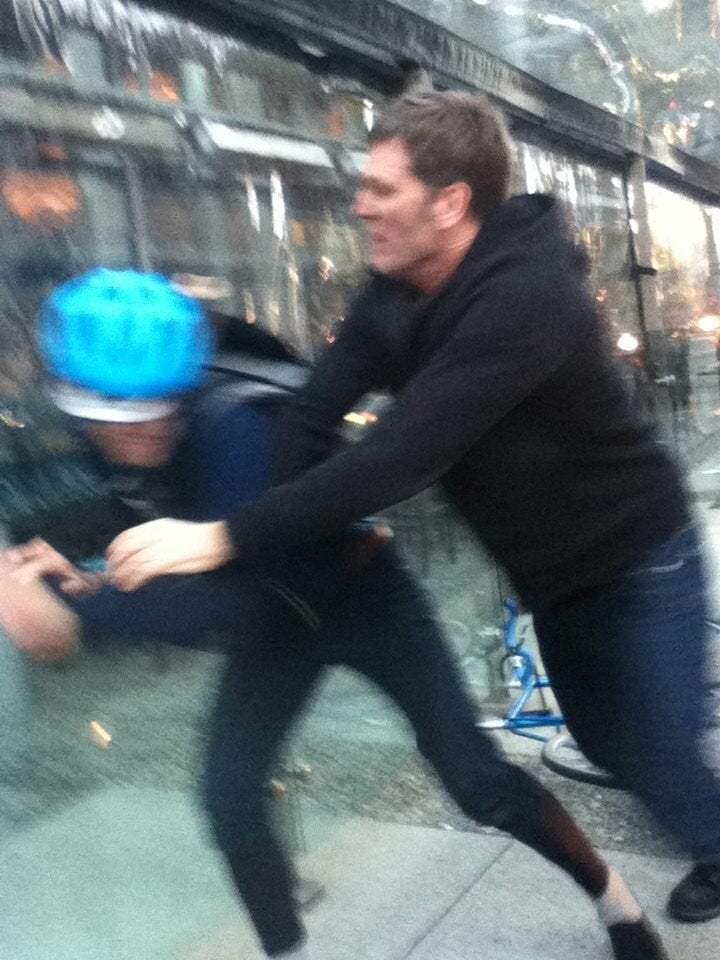 Vancouver Cyclist-Driver Fight