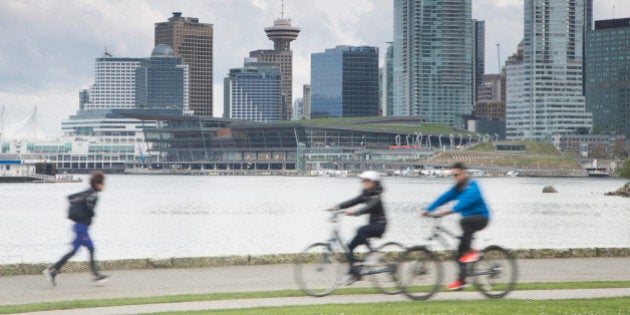 A Vancouver councillor is asking the city to consider bicycle licensing after an alleged run-in between a cyclist and a pregnant pedestrian.
Coun. Melissa De Genova plans to introduce a motion Tuesday calling for a staff report on the potential to regulate cyclists, including licence plates to identify bikes.
Earlier this month, Maria Pappas, who is five months pregnant, claimed that a cyclist ran a stop sign and knocked her to the ground. According to reports, the only way of identifying the man who left the scene was a photo taken by a witness.
De Genova said licensing bicycles would be "a win-win situation" for the city because it would identify dangerous cyclists and help police return stolen bikes to their owners. She said more than 2,000 bikes are stolen every year in Vancouver, and while police recover about half of them, they usually can't trace them back to their owners.
The councillor also noted that while the Motor Vehicle Act of B.C. specifies that a cyclist has the same rights and duties as the driver of a vehicle — such as staying on the scene of an accident he/she is involved in — it's not required for a bike to carry any markings.
"Motor vehicles, including cars, trucks, motorcycles, and scooters, are lawfully required to carry visible identification to be on the city's roads, and bikes should be no different," said De Genova in a news release Sunday.
"It doesn't always improve incident reporting and accountability," said executive director Erin O'Melinn. "And some folks think it will improve bike theft recovery and it also hasn't been shown to improve that after."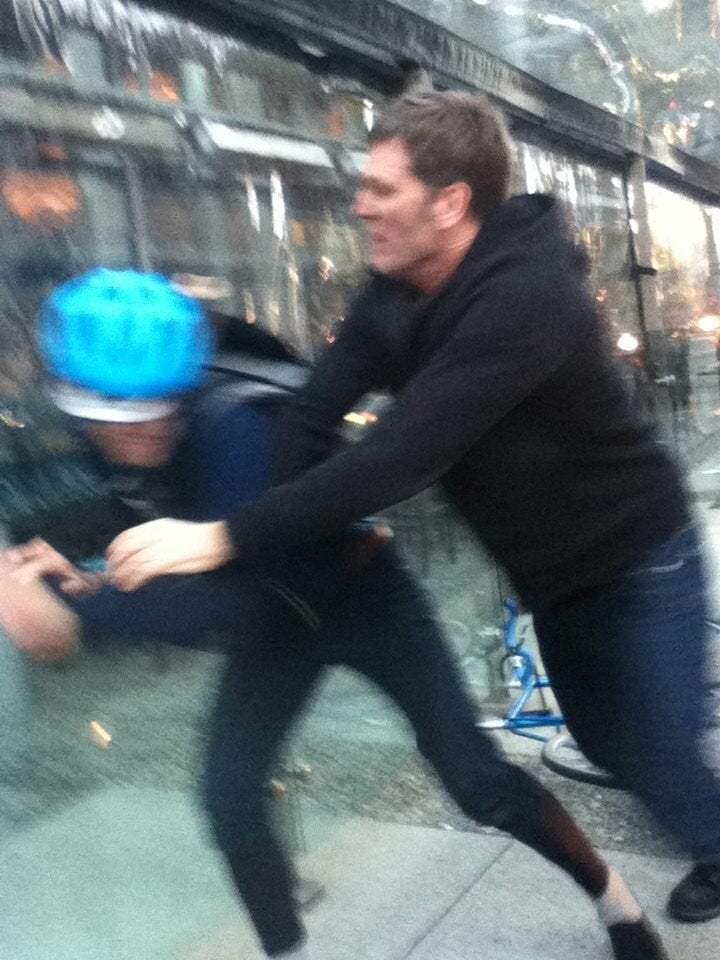 Vancouver Cyclist-Driver Fight