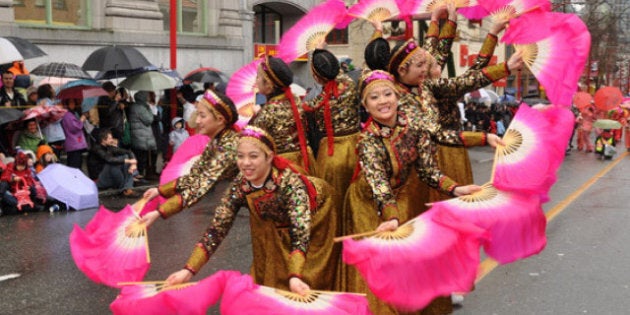 Just when you've recovered from the Christmas holidays, here comes Chinese New Year, a time of feasting, family and firecrackers.
The biggest holiday for the Chinese community arrives on Feb. 10 this year according to lunar calculations. More than a billion people around the world will be ushering in the Year of the Snake with festivities that last for a few weeks after new year's day.
There are plenty of great activities to check out in Metro Vancouver, like the annual parade in Chinatown. Scheduled for Feb. 17, the 40th edition features the biggest assembly of traditional lion dance teams in Canada, as well as marching bands and martial arts performances. It draws an average of 50,000 people every year.
Food is central to Chinese New Year especially eating lucky-sounding dishes believed to bring prosperity and good fortune in the new year. A whole fish, for example, symbolizes a good start and end to the year, while sweet sticky rice represents a family sticking together. Chinese restaurants will be packed so make your reservations early.
People will be buying fresh flowers and plants to bring home to symbolize rebirth and new growth, so flower markets will be springing up in malls and stores.
The Year of the Snake may be full of "challenges" and "conflicts" according to one feng shui master. But people born under the sign of the snake (1929, 1941, 1953, 1965, 1977, 1989, 2001, 2013) will be able to approach it with their characteristically thoughtful and wise logic, charm and balance.
Celebrating Chinese New Year this year will be even more convenient with the first-ever B.C. Family Day falling on Feb. 11.
Check out all the things you can do in and around Vancouver for Chinese New Year: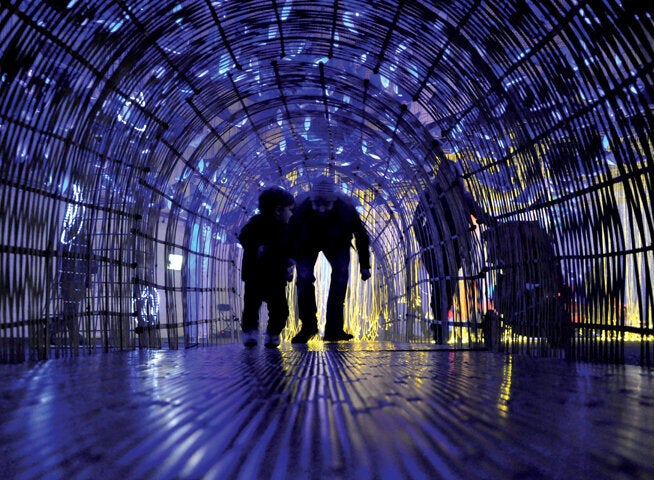 Vancouver Chinese New Year 2013: Things To Do
The three-day CIBC LunarFest Feb. 15-17 will light up the area around the Vancouver Art Gallery with unique lanterns as well as amazing musical and dance performances. New this year is dumpling fest. Yum!
The annual Chinese New Year parade in Vancouver's Chinatown begins at 11 a.m. on Sunday, Feb. 17 to accommodate a longer route and more participants this year. It's slated to take 2.5 hours. See the parade map here. The parade will be broadcast the same evening on Shaw TV.
Expect to see more than 3,000 participants making up the colourful lion dancers, marching bands, multicultural dance troupes and various community groups.
If you're not lucky enough to snag an invite to someone's family feast, check out set menus of 10 to 12 courses at many Chinese restaurants. Probably best to organize a big group for the full effect.Some of our favourites include Kirin, Fishermen's Terrace and Shanghai River.
One of the bigger flower markets and gift fairs will be at Aberdeen Centre in Richmond from Feb. 6-11. Pick up some plum blossoms for luck or a kumquat plant for prosperity (plus they're super cute).
Did you know the second biggest Buddhist temple in North America is in B.C.? This is one of the busiest times of the year for Richmond's International Buddhist Temple, which is modelled after the Forbidden City in Beijing. The temple welcomes worshippers and visitors of all faiths. There will be special Chinese New Year events from 10 a.m. to 5 p.m. on Feb. 6-10 including vegetarian snacks in the cafe, a flower and gift fair and Chinese calligraphy demonstrations.
The Dr. Sun Yat-Sen Classical Chinese Garden in Vancouver presents a family-friendly festival on Sunday, Feb. 17 from 10 a.m. to 4 p.m. Check out traditional Chinese games, demonstrations of dumpling and noodle-making, arts and crafts for kids and live music like er hu, a Chinese fiddle.
Burnaby Heights will see Hastings Street (from Willingdon to Gamma) come alive with music and dance as traditional lion dancers make their way outside businesses with a special blessing of luck and prosperity on Saturday, Feb. 16 from nono to 2:30 p.m.
The third annual Vancouver Spring Show at the Queen Elizabeth Theatre features diverse performers from Cirque du Soleil, China and Canadian Idol to celebrate Chinese New Year.
Granville Island gets into the spirit of things with a Year of the Snake procession on Sunday, Feb. 10 from 10:30 a.m.-12:30 p.m. through the public market and surrounding areas.