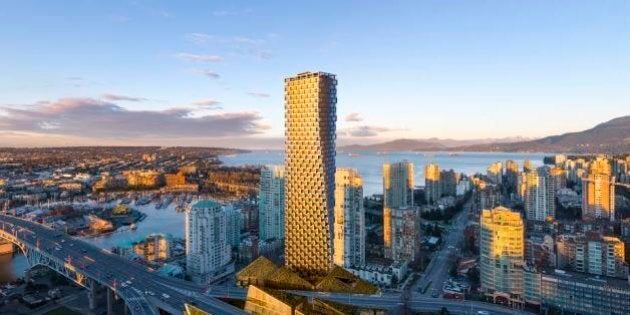 World Housing, a Vancouver group that partners with developers to fund new homes in third-world countries, has named its first project.
$2,900 from every condo sale in Vancouver House, a project developed by Westbank and designed by the Bjarke Ingels Group, will go toward building homes for families in Cambodia. The initiative should create 395 homes in a "garbage dump community," according to a press release.
It's called a "one-for-one model," which is similar to a successful campaign by TOMS shoes. For every pair that a customer buys, TOMS gives a pair of new shoes to a child in need. World Housing claims to be the first in the world to apply the model to real estate.
Story continues below slideshow:
"The vision of World Housing and its founders mirrors our own goal of affecting positive change in communities and I believe, will hold meaning for buyers," Westbank president Ian Gillespie said in the release. He said he hopes the initiative will become the norm among developers, and inspire buyers.
World Housing currently works in three landfill communities in Mexico, the Philippines, and Cambodia.
The condo project, set to be finished in 2018, first made waves in the city with Danish architect Bjarke Ingels' design for a twisting tower.
The Vancouver House sales office opens later this month.


Popular in the Community