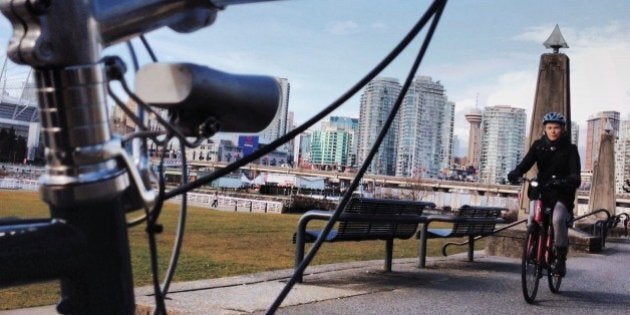 A Vancouver cyclist has died after being hit in the head by a heavy object thrown from a garbage can on the seawall.
In a news release Thursday, Vancouver police revealed the "strange set of circumstances" that led to the 46-year-old cyclist's death.
Witnesses told investigators that a man was going through a garbage can near Science World and throwing items from the bin on Wednesday night. As the cyclist was riding by on the seawall, a heavy object tossed from the trash struck him, causing him to fall face first onto the pavement, said police.
He was rushed to hospital with severe head injuries and died early Thursday morning.
The man who was going through the trash bin left the scene before paramedics and police arrived.
Investigators want to speak to that man, who is described as aboriginal, 30 to 40 years old, six feet tall with a medium build and shoulder-length hair. He was wearing a black puffy jacket and dark jeans.