 New data underscores what many Vancouverites have speculated: real estate investors are major players in the city's booming market.
In downtown Vancouver – excluding the city's West End neighbourhood – roughly 52 per cent of condo units are occupied by owners — while 48 per cent are owned by investors who live at another address.
That's the equivalent of 35 20-storey buildings that sit vacant downtown, reports The Globe and Mail.
To distill these numbers, adjunct UBC planning professor Andrew Yan accessed public ownership records from B.C. assessment, Home Owner Grants, BC Hydro and strata minutes and regulations reviews.
"I think in one way it confirms a lot of ideas and hypotheses about real estate, housing in Vancouver," Yan told The Huffington Post B.C. in an interview on Thursday.
To check if condos sat vacant, Yan used 2011 census records as well as energy consumption reports to identify empty units. According to BC Hydro, the average occupied condo uses 400 kWh of electricity in a month, whereas unoccupied ones typically use less than 75 kWh.
If condos remained unoccupied year-round, it's fair to consider them speculative properties, Yan told Metro News.
Nationally, his data suggests Vancouver had the third highest percentage of "non-resident occupied dwelling units" – condos with foreign or temporary tenants – behind Windsor and London. Larger cities like Montreal and Toronto ranked seventh and ninth, respectively.
Yan and his team also assessed if units were either owner-occupied or investor-owned by matching the mailing addresses with property assessment addresses. No match meant the property was likely owned by investors.
Some units may have sat empty because tenants were in between moves, undergoing renovations, or on extended vacations, Yan acknowledged.
In the Metro Vancouver region, Vancouver leads the way with 42 per cent investor-owned properties. Burnaby, West Vancouver, North Vancouver follow with six per cent, and Surrey trails with three per cent.
Vancouver Coun. Geoff Meggs called the findings "very provocative," reported Metro News.
"It's provocative because it makes people think," Yan said, pointing out that such results highlight the contradiction of vacancy rates in such an attractive place to live.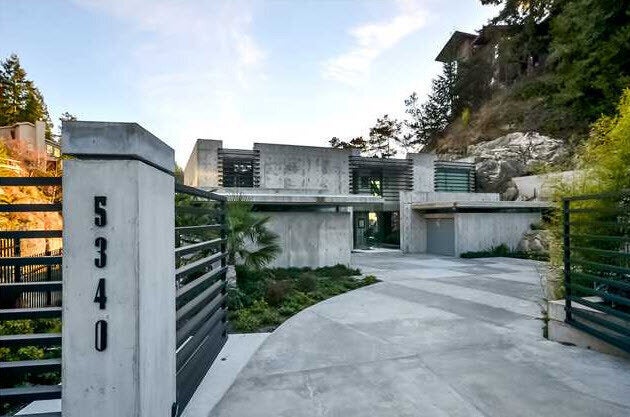 11 Most Expensive Houses In Vancouver (February 2013)
Popular in the Community