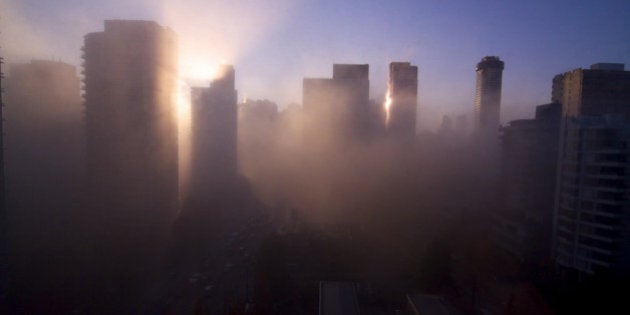 A blanket of fog is making Vancouver look a lot like Cloud City from "Star Wars," but it's also causing major headaches for travellers.
Air Canada cancelled over a dozen flights on Friday, issuing fog alerts in Vancouver, Victoria, Terrace, Smithers, Prince George and Nanaimo. The warning was extended into Saturday for northern cities and Nanaimo, The Vancouver Sun reported.
Harbour Air flights to and from Vancouver, Victoria and Nanaimo were cancelled on Friday along with some smaller destinations, although nearly all Saturday flights were listed as on time.
Check out some photos of the fog over Vancouver. The story continues below the slideshow: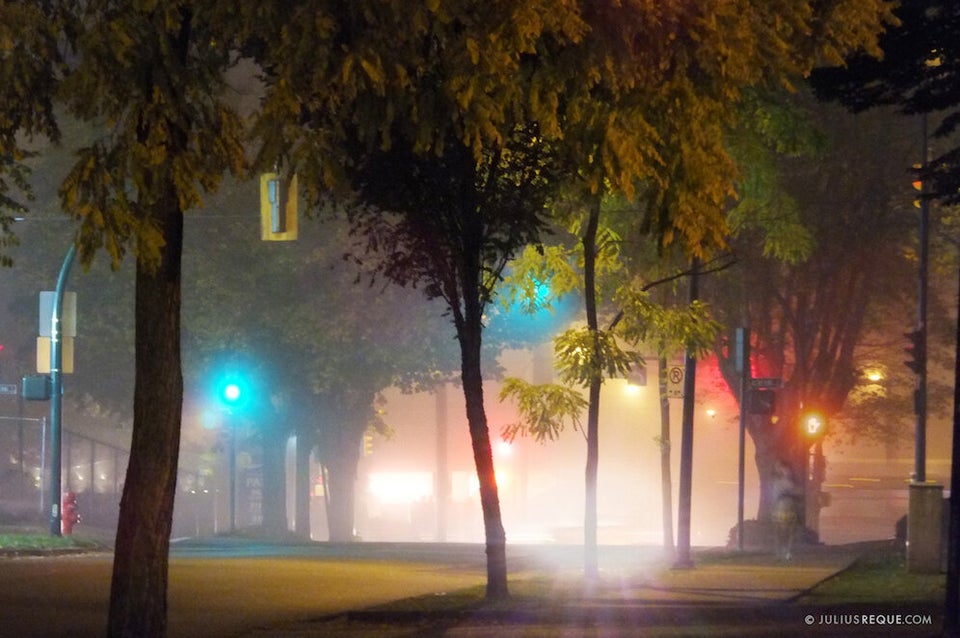 Vancouver Fog Photos (Oct. 19, 2013)
Flights into Vancouver International Airport from Prince George, Victoria and Comox were cancelled on Friday, CBC News reported. Departures to Victoria, Castlegar, Nanaimo and Prince George were also cancelled.
The heavy fog comes as a result of a strong ridge of pressure trapping moisture over B.C.'s coastal and interior areas, Environment Canada said.
The fog is expected to last through the weekend.
Like this article? Follow our Facebook page

Or follow us on Twitter