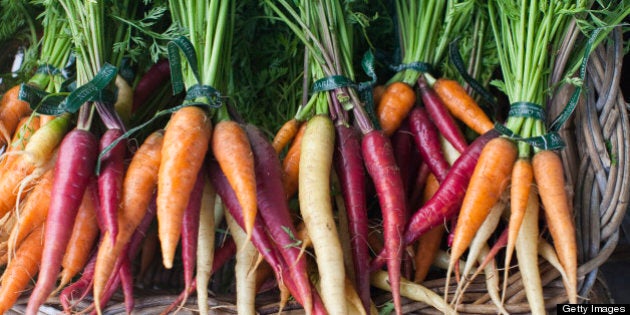 Can Vancouver's ambitious food strategy turn the "City of Glass" truly green?
In January, City Hall passed an aggressive plan focused on building sustainable food systems, prioritizing urban food production and improving accessibility to healthy, locally grown and made products. Metro Vancouver initiatives like SOLEFood, Urban Digs Farm, and Fresh Roots are behind a growing network of community gardens and commercial projects on city-leased land.
The push for more urban farming is all part of the city's goal to be the greenest in the world by 2020, and they are open to ideas that will help achieve that target within seven years.
One interesting project currently being adopted in Washington State is a food forest – a farming revival rooted in permaculture that aims to design a self-maintaining ecosystem of edible, perennial plants – four kilometres southeast of downtown Seattle.
"A lot of people felt it was important to see it come into fruition," Beacon Food Forest project administer Melanie Coerver said. The initiative has seen early success by engaging the participation of the community's vibrant immigrant, non-English speaking residents, many of whom have agricultural backgrounds and experiences.
Work on the forest began this spring after four years of negotiation with the city and public services for a seven-acre plot of undeveloped land. Coerver says that the "weird" agreement that resulted allows urban agrarians to sow and harvest the land for five years under the condition that it may be bulldozed at any time.
Currently, volunteers have begun work on two acres with the goal to offer fresh, locally-grown fruit and vegetables to the neighbourhood at no charge. Herbs, guava, honeyberries, and heritage plants such as persimmons and cherry blossoms have been planted. Some concerned people have emailed coordinators about how to deal with thieves and even voiced worries about people urinating on crops.
"People are surprise by the idea and worried... They're not sure how to react to this kind of space," Coerver said.
It's a project that has come across the radar of at least one Vancouver city councillor, but there are no formal proposals to grow a food forest here.
"Certainly there's a desire and the city has goals about increasing food production generally. Whether or not it makes sense to do that in a forest is a very battered discussion right now," councillor Andrea Reimer said.
Different parts of the city have different priorities, Reimer explains. In the West End, community gardens are a less common sight because of lack of available arable land. Balcony gardens are more common than community plots and residents are more interested in grocery co-ops.
In Reimer's East Vancouver neighbourhood, it's the opposite.
"City gardens are a huge issue, back yard gardening, bee keeping, some processing like using community kitchens for canning… these are the kind of things you're not going to see in the West End, usually," she notes.
One problem the city hopes to address are food deserts, the opposite of forests. These are areas with little to no access to fresh, affordable foods – which are a problem in high-income areas across the province. Between the glass towers of Coal Harbour, there is one upscale grocery store serving Canada's most expensive condo neighbourhood.
According to a 2011 University of British Columbia report, every $10,000 increase in neighbourhood income, access to large grocery stores and fresh foods within an one-kilometre radius decreases by 35 per cent.
Metro Vancouver average household incomes have been on the rise in the past decade, while city efforts have sharpened to implement an aggressive food strategy.
Though a free food forest may not necessarily be in the works right now, Reimer said we shouldn't count out the possibility. City staff files their forest management report this fall.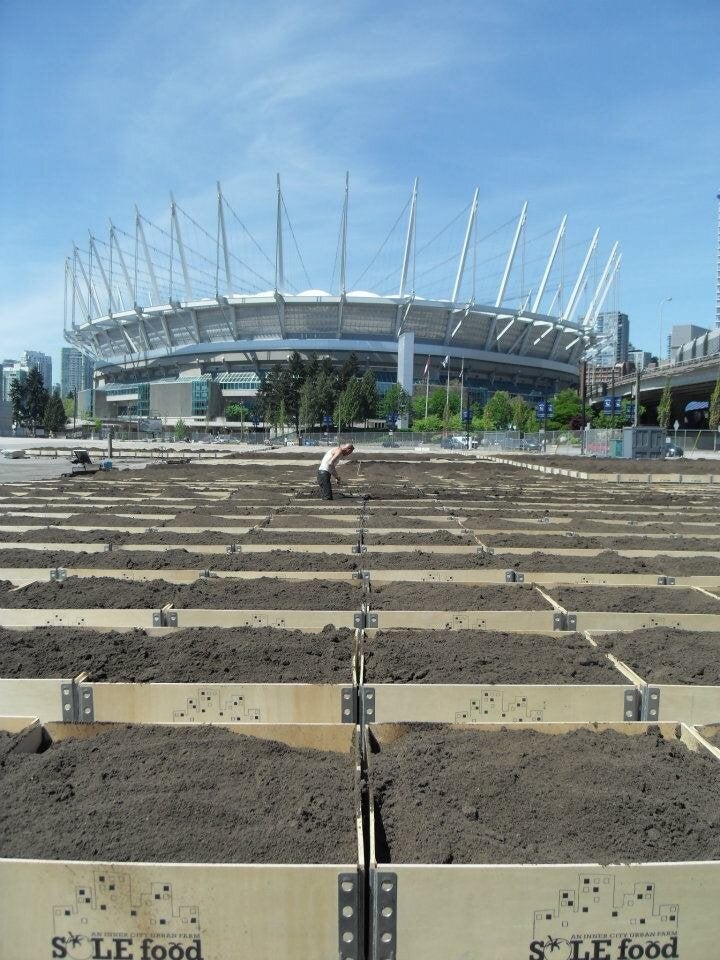 Urban Farming In Vancouver, Seattle