You can't say you've tried everything in Vancouver's real estate market until you've talked to Ana Esrock.
She and her husband looked at almost every kind of housing until they landed on something that was perfect for them: a foreclosure that needed a lot of work.
A foreclosed home — one that's been taken over by a bank after the owner defaults on a mortgage — isn't typically the most desirable residence. Someone who can't take care of finances is generally also unable to maintain the property as well.
"Some of the rooms looked like hoarders were living in it," Esrock recalled. "It was so piled up, you could barely see the room.
"The garden at the time had trash. Literally, they were throwing cigarette butts and beer cans on their own garden."
Yet Vancouver's market is so crazy that such foreclosed properties are flying off the market faster than people can bid for them.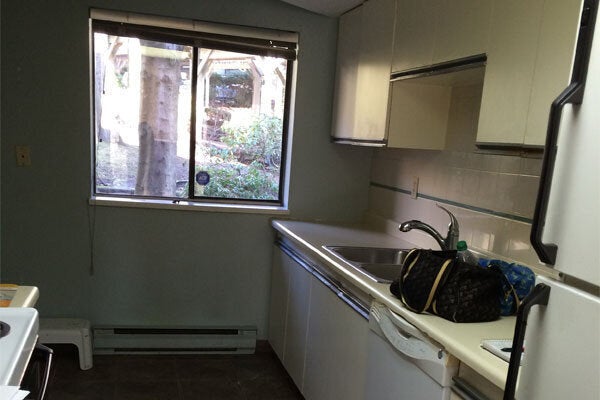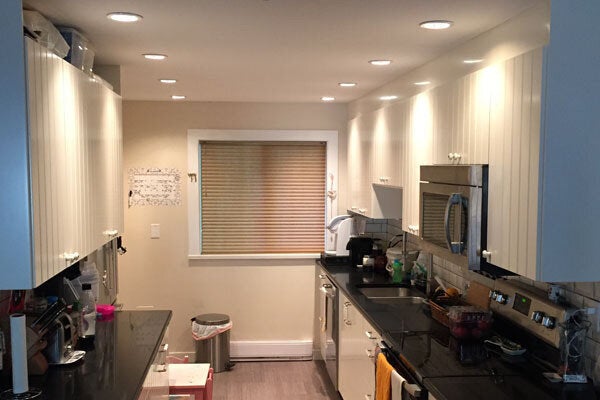 Esrock, a marketing co-ordinator at Granville Island Brewing, spent about six months searching for a home last year, seeking more space for a growing family.
Single-family homes proved to be out of reach at an average price of around $1.4 million for much of 2015. Even in the historically more affordable area of East Vancouver, townhouses were reaching values of around $1 million.
With their realtor, the Esrocks checked the Multiple Listing Service (MLS) every day until finally they found a run-down, four-bedroom, three-bathroom, 1,650-sq.-ft. townhome in Vancouver's Champlain Heights neighbourhood.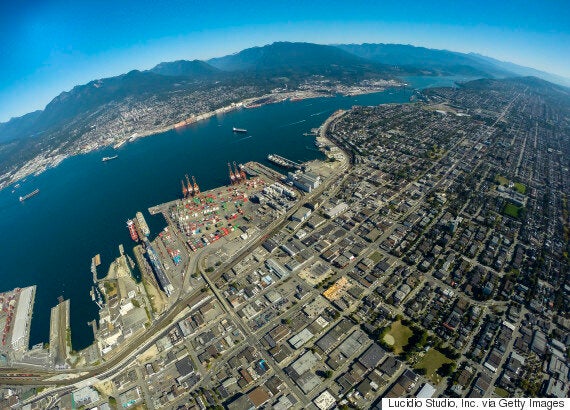 Three men had lived in the house for 15 years, and had pretty much let the house fall apart in that time, Esrock told The Huffington Post Canada.
Numerous details are still crystal clear: the smell of cat excrement, a dead rat inside a wall, the once-beautiful garden of roses turned into a garbage heap. All the furniture was left behind.
Only one of the bathrooms worked properly.
"It was really someone who wasn't able to care for this house," said Esrock.
The previous owner lived there with his wife and two boys until she left after a divorce.
Eventually, the father was injured and unable to work, leaving him with a mortgage and two dependents. He could no longer afford to make the payments on the home, so the bank foreclosed.
"It was a sad story," said Esrock.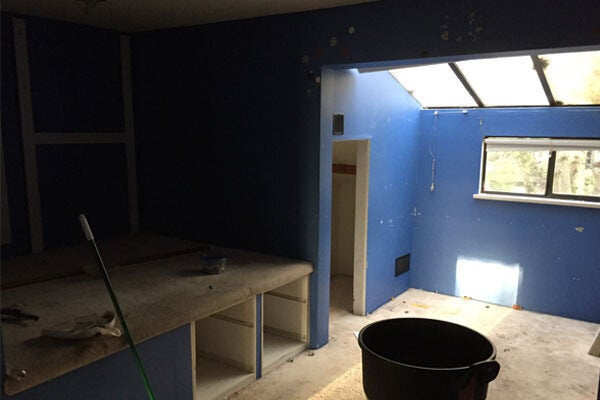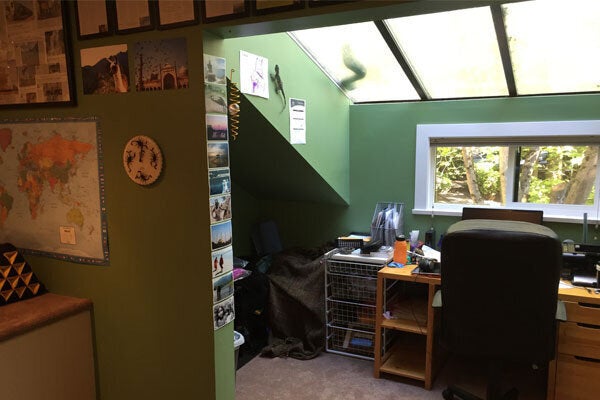 The Esrocks walked into the home on the very same day that the selling agent was readying to lower the list price.
"Anybody that wants something to move in right away would [just] walk in and walk out," said Esrock. She and her husband looked at the home and felt, "That's the only way to stay in Vancouver: to take what nobody wants and fix it."
The family made an offer on the spot. The home was theirs for less than $440,000.
Normally, when you buy a home, you make an offer and go back and forth with the owners until both sides agree on a price, and perhaps subject to certain conditions like financing or a home inspection.
Everything works differently from the moment you bid on a foreclosure, said Russ Macnab, a Vancouver-area realtor and a specialist in such properties.
"Instead of making an offer to the owners, you're making an offer basically to the bank or the bank's appointed lawyer," he told HuffPost Canada.
After a deposit is confirmed, a court hearing is held where a judge decides whether or not to sell you the home at that price.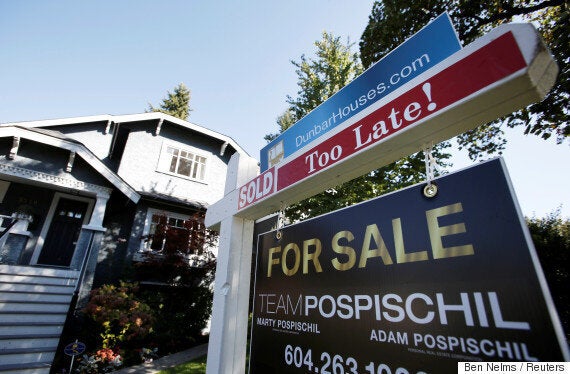 The judge is there to protect the original owner, and ensure that the bank doesn't sell the home for less than market value.
"They don't mind people getting a deal, but you're not getting a $400,000 place for $200,000," Macnab said.
"That's a big misconception in Canada, is people think it's like the U.S., where they were just like, 'We'll take anything people are offering.'"
The court date also marks a point at which others can try to swoop in and buy the house from under you. The selling realtor can actually tell competing bidders how much the original offer was, and invite them to challenge it in court. If someone makes a better offer with no subjects, the property is theirs.
The Esrocks spent two and a half months and about $100,000 renovating the home: fixing sinks, toilets, ventilation and replacing as many as seven skylights that were so dirty you couldn't see out of them.
"When you can visualize something, you can see how beautiful this home was," said Esrock. "It was just not taken care of. It was a four-bedroom in Vancouver … and we can afford it."
Even with the huge makeover, Esrock said they still paid less than they would have for a typical Vancouver home.
A similar unit in their complex recently sold for $650,000.
But not everybody comes out with a deal.
"They don't mind people getting a deal, but you're not getting a $400,000 place for $200,000."

— Russ Macnab, Realtor
Macnab often fields calls from people looking for a foreclosure property as an affordable alternative to a traditional sale.
That was possible about three years ago, when a foreclosure would only see two or three competing offers, he said. Now, you're more likely to find as many as seven.
"I think the biggest misconception with foreclosures is you're going to get it for $100,000 less than what it's listed for," said Macnab. "I sometimes find foreclosures selling for more than a regular listing because of the amount of competition that gets to court."
Most foreclosures in Metro Vancouver are worth less than $700,000, Macnab said. But he's seen cases where such homes have seen bids up to $100,000 over asking.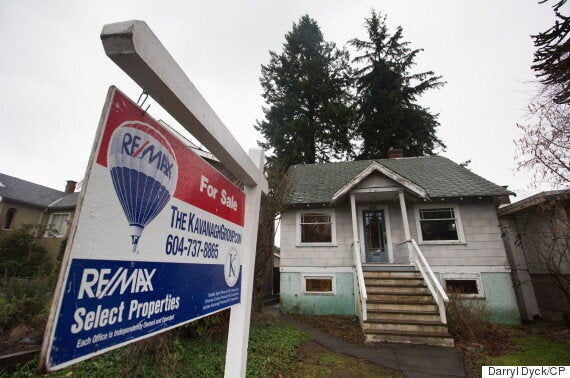 High demand for foreclosures suggests the Vancouver housing market has "gone hipster," said Andy Yan, an urban planner and acting director of Simon Fraser University's City program.
He likens a foreclosure to a thrift shop, where hipsters are rummaging through bargain bins for discounted clothes they can give new life to.
"It took a certain type of consumer to shop there," Yan said. "It's a perception that, by going through this method, you're avoiding other competitors in the marketplace."
Aside from the competition, there are risks. Without any conditions attached, the house may be far from the condition it was first seen in when the keys are handed over.
Macnab recommends against buying foreclosures that still have owners or tenants living in them, because that lessens the risk of anyone doing serious damage to the unit before possession.
"You have no control over what they are going to do. Maybe they are really mad and they're gonna say, 'Well, I don't care if the bank sold it to somebody else, I'm going to punch holes in the wall' or 'when I move my furniture down the stairs, I'm just going to let it slide down the stairs because whatever it's not my house anymore.'"
"That's the only way to stay in Vancouver: to take what nobody wants and fix it."

— Ana Esrock, Homeowner
Macnab had a client who bought a foreclosure condo in Richmond. On the day he took possession, he found a blue line all the way down a hallway. The previous occupant had dragged a toilet down the hall and out of the unit. But that's not all that was missing.
"There was no kitchen, no toilet, no sinks, no light switches, no light fixtures, a lot of the stuff my client thought was going to be there when he took possession," Macnab said.
"In the end he had to spend another $20,000 to $30,000 to bring those things back and he found it wasn't such a good deal after all."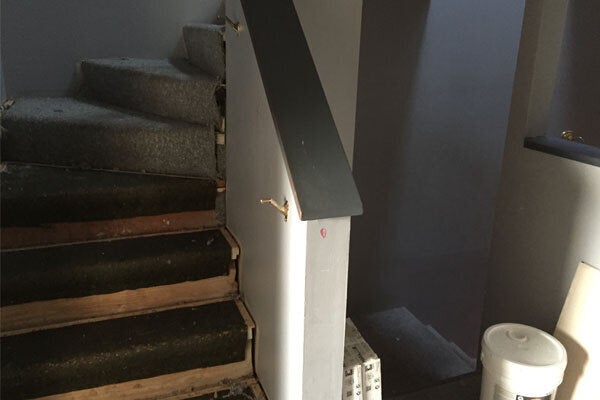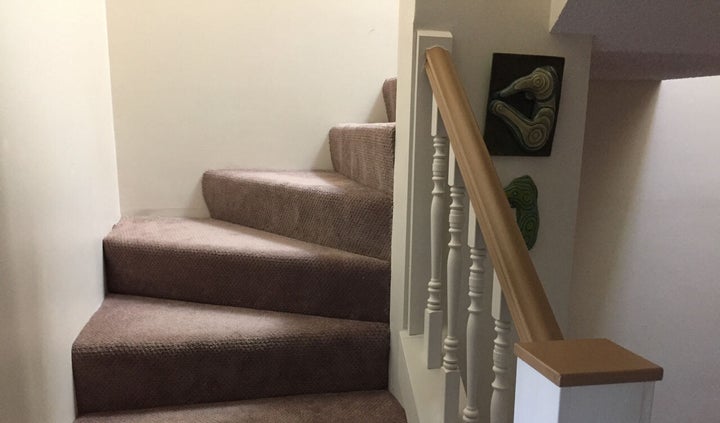 The Esrocks' roof still needs a bit of work, but Ana, her husband, their son and, now, a two-month-old daughter have a comfortable home.
A little creativity turned a foreclosure into a home the Esrocks could love. They opened up the staircase, re-did the floors, gutted the kitchen, and plenty more that impressed the neighbours who have been visiting.
Buying a foreclosure is perfect — for anyone willing to do the homework.
"As long as you know what you're doing and you research well, you'll be OK," advised Esrock.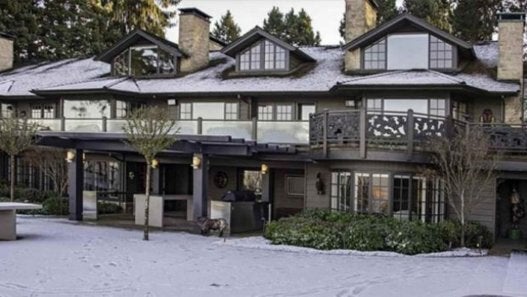 Expensive Vancouver Homes Owned by Students (September 2015)