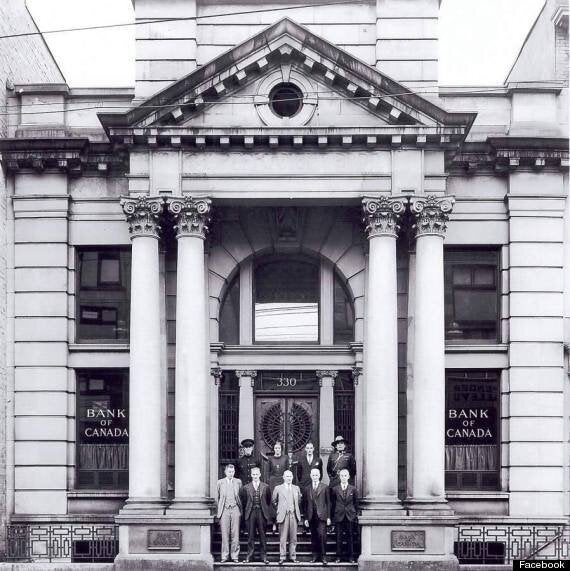 A Vancouver heritage building that once boasted of being the only bank in Western Canada with a machine gun turret has shot back to life as a sparkling event space.
Designed by architects Thomas Hooper and C. Elwood Watkins in 1906, The Permanent was originally known as the B.C Permanent & Loan Company.
It became the first western head office of the Bank Of Canada in 1935 — guarded by a machine gun on the roof.
Italian sculptor Charles Marega — whose works include the Lions Gate Bridge lions and the statue of George Vancouver at city hall — was responsible for all of The Permanent's decorative interior plaster work and exterior masonry.
Now, the building's neoclassical revival details are back, and the restored space is being marketed for events.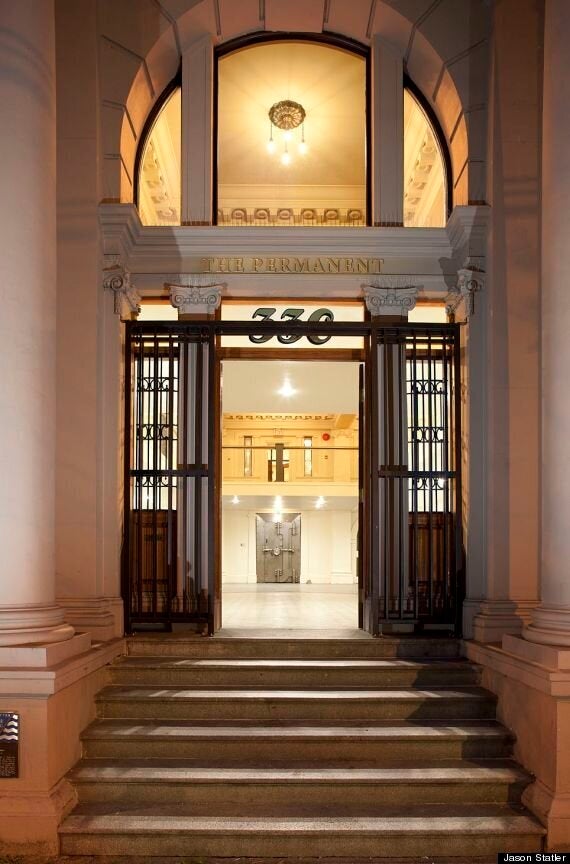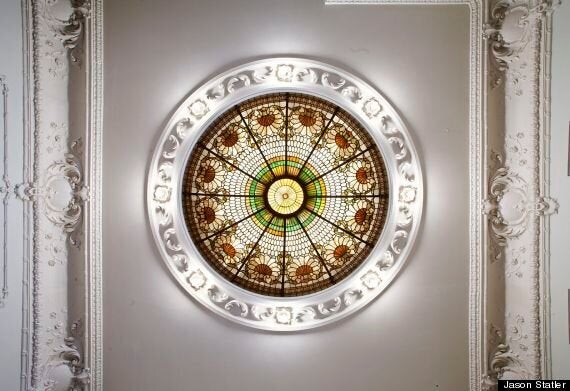 Photos of The Permanent in 2014
The front entrance was recreated based on old photographs, while the skylights and provincial stained glass units were restored. The lighting fixtures, all original and antique, came from local vendor RENEW Gallery.
The original tessellated floor mosaic was also uncovered and refinished, a job that included sourcing new tiles and mapping out the motif on paper in order to accurately recreate it.
Though there's still a bit more work to be done, the building has already won a 2013 Heritage Conservation Award of Honour from Heritage BC.
The Permanent is currently taking reservations for events starting next summer.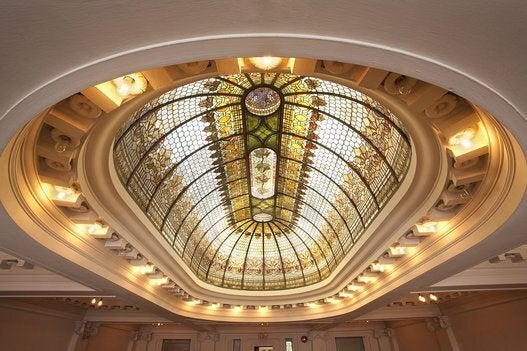 Vancouver's The Permanent Heritage Venue