Your benchmark home price has finally taken a noticeable fall — down to $919,300, the fourth-highest it's been in four years, according to the Real Estate Board of Greater Vancouver (REBGV).
That's a decrease of about 0.8 per cent from September. However, it's still a 24.8 per cent increase from the same month last year.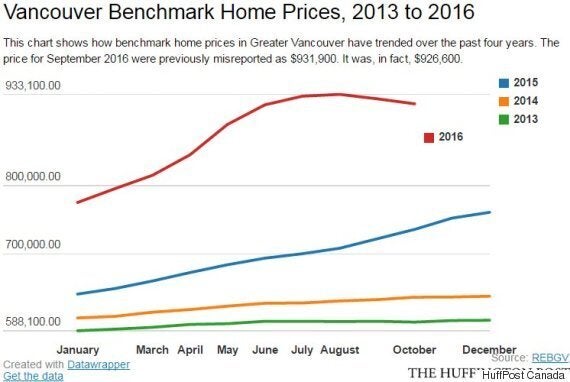 The latest numbers include a correction to the benchmark home price for September 2016. The REBGV previously reported that price as $931,900 — it was later revised to $926,600, down 0.7 per cent from August.
So, the benchmark price actually fell noticeably for the first time in four years in September.
The benchmark price in October is even lower.
The REBGV measures prices using a benchmark number which — unlike average or median prices — takes account of what a typical home costs in a given area.
In Wednesday's release, the board also said sales and listings in the Greater Vancouver area had dipped below historical averages for the month of October.
Residential property sales totaled 2,233 last month — a 0.9 per cent decrease from the previous month, and a 38.8 per cent decline from last year.
That said, the numbers also show sales drops leveling off from more dramatic declines earlier this year.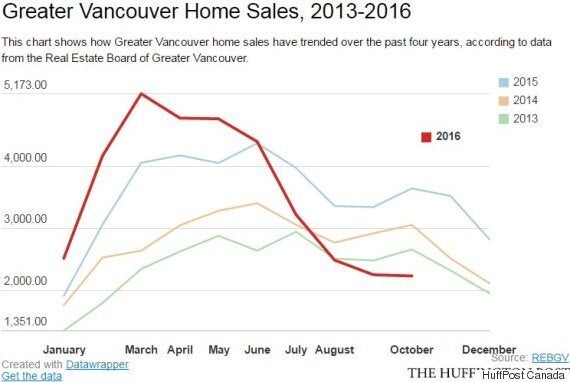 "Changing market conditions compounded by a series of government interventions this year have put home buyers and sellers in a holding pattern," REBGV president Dan Morrison said in a statement.
"Potential buyers and sellers are taking a wait-and-see approach to try and better understand what these changes mean for them."
They also include changes to mortgage rules at the federal level that require insured mortgages, with down payments of less than 20 per cent, to qualify at the Bank of Canada's posted rate, as well as the rates that borrowers negotiate with lenders.
New mortgage rules came into effect last month. Those dictate that insured mortgages with down payments of less than 20 per cent must qualify at the Bank of Canada's posted rate. They also hate to abide by rates that borrowers negotitate with lenders.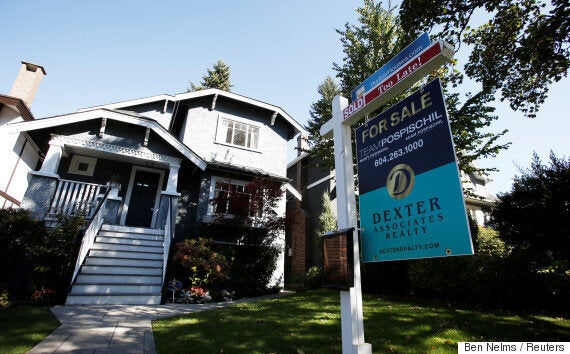 Other metrics provided by the REBGV show that price trends vary between different kinds of property.
The average price of a detached home last month was $1,598,824, up from $1,532,242 in September. Average apartment prices also grew.
Meanwhile, prices for attached properties fell from $741,985 to $724,406.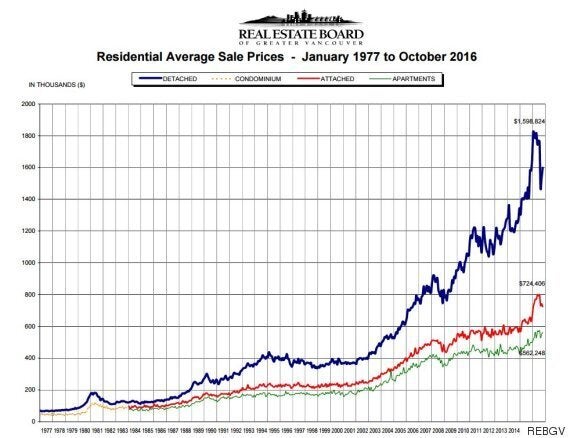 Those price tags, however, can be strongly influenced by sales of high-priced homes within property categories.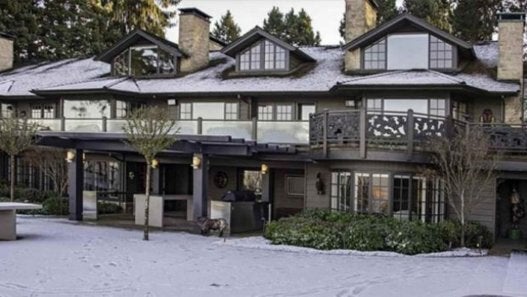 Expensive Vancouver Homes Owned by Students (September 2015)
Popular in the Community