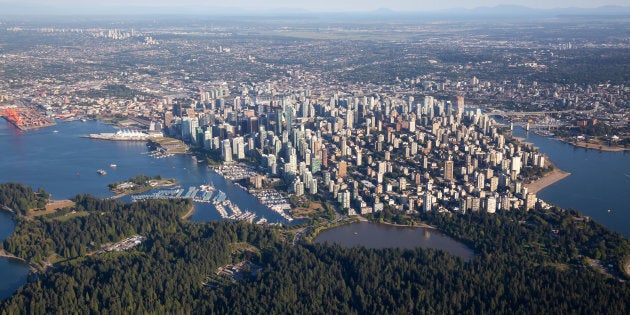 Vancouver home sales recorded their lowest levels in a decade in November, amid some analysts' warnings that the market could be headed for something worse than a mild correction.
The 1,608 home sales in the metro area in November represented a 42.5-per-cent decline from the same month a year earlier, and the lowest level of sales for the month since 2008, the Real Estate Board of Greater Vancouver said Tuesday.
With buyers absent from the market, the number of homes available for sale has soared, up 40.7 per cent in a year, REBGV said.
Look: Vancouver's landmark Eppich House 2 is for sale (story continues below)
"Home prices have declined between four and seven per cent over the last six months depending on property type. We'll watch conditions in the first quarter of 2019 to see if home buyer demand picks up ahead of the traditionally more active spring market," REBGV president Phil Moore said.
The benchmark price of a detached home was just above $1.5 million in November, down 6.5 per cent from a year earlier. Condo apartments clocked in at $667,800, up 2.3 per cent from a year earlier but down 2.3 per cent from October.
At the pace properties are selling today, the detached-home market is well into buyer's territory, while townhomes and condos have fallen from "seller's markets" to "balanced markets" in the past few months, and appear poised to drop into "buyer's market" territory soon.
Vancouver's market, on the other hand, is headed for a "bumpy landing," said Stephen Brown, senior Canada economist at Capital Economics.
"After the stabilisation of the Toronto housing market this year, it's tempting to think that the deterioration in the Vancouver market will end in a soft landing," Brown wrote in a client note last week.
"But Vancouver housing is more overvalued, and there are clear signs of excess supply coming to the market in the next couple of years."
Excessive prices, too much construction
Tough new mortgage rules brought into place at the start of the year have had more of an effect on Vancouver, because more buyers there were maxing out their mortgages, Brown wrote.
What's more, Vancouver may be building too many new homes these days, Brown suggested.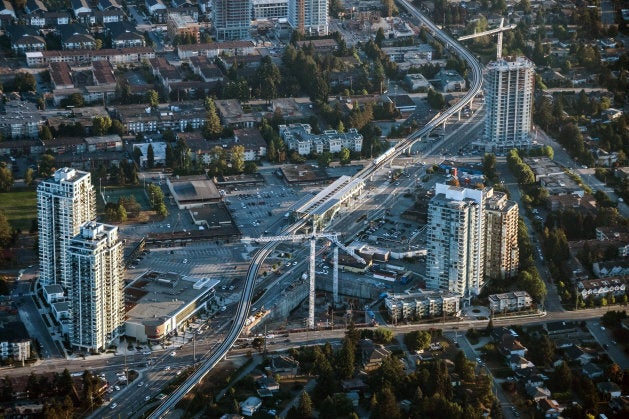 "The supply situation will probably get much worse. There are currently 42,000 units under construction in Vancouver, compared to 71,000 in Toronto" despite Toronto's population being 2.5 times larger than Vancouver's, Brown wrote.
"Vancouver is therefore building 1.2 units for every person that arrived in Vancouver in the past year, compared to just 0.5 in Toronto."
The sales-to-listings ratio suggests home prices in the region will fall at a five-per-cent annual pace next year, Brown predicted.
"Given that the coming increase in supply will likely prompt a further rise in listings, we wouldn't be surprised if the picture deteriorated further in the coming quarters," he concluded.
Popular in the Community