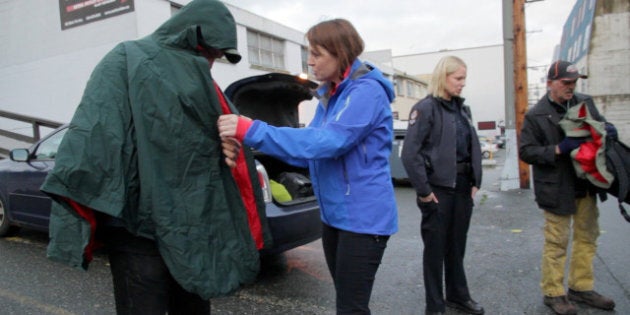 Vancouver police officers are teaming up with Arc'teryx, a B.C.-based outdoor clothing company, to hand out hundreds of free waterproof capes to homeless people in the city's downtown this winter.
Volunteers at Arc'teryx, which makes high performance outdoor gear, donate their time to turn extra or discontinued fabric into the waterproof, insulated capes from the company's Burnaby manufacturing facility.
The company's Birds Nest Project has been making the hooded capes and giving them to homeless people in the Lower Mainland for the last four years, but this winter will be the first time Vancouver police will help out with distribution.
"Anything that makes use of raw materials we can no longer use for commercial production is a valid and worthy project; this is just one example of how we are trying to keep waste out of the landfill," said Joanne Mayzes, manager of corporate social responsibility at Arc'teryx, on Tuesday.
And in case you're wondering Arc'teryx is named for Archaeopteryx Lithographica, the first reptile to develop the feather for flight.
Behind the scenes of Arc'teryx's Birds Nest Project: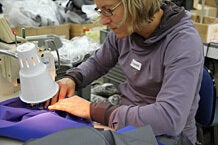 Vancouver Homeless Get Free Capes