Here's something a little different: A home in the Vancouver suburb of Coquitlam is on sale on Craigslist. The asking price? A measly-sounding 2,099 bitcoin.
But that's not chump change — it's C$4.85 million at current exchange rates, pricey even by Vancouver standards. The house is described as "new" in the ad and looks unlived-in in the pictures provided.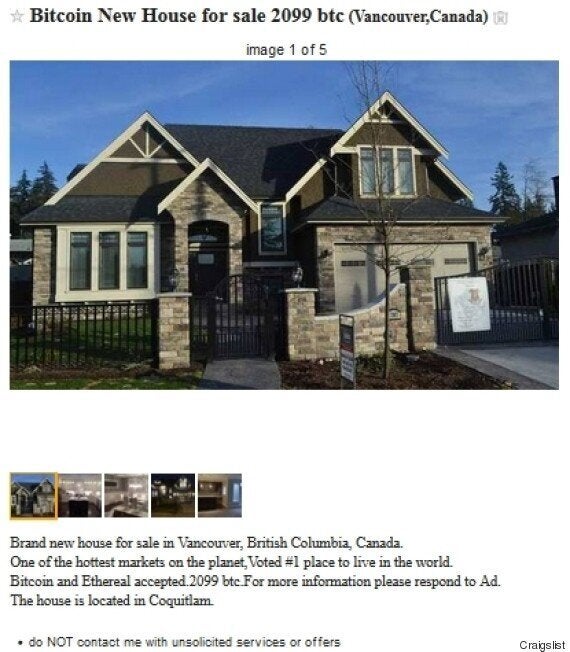 The ad appears on the Vancouver and Hong Kong real estate pages of Craigslist. It doesn't list the number of bedrooms or bathrooms, or the square footage. Just that the owner will sell for bitcoin or Ethereum, another cryptocurrency.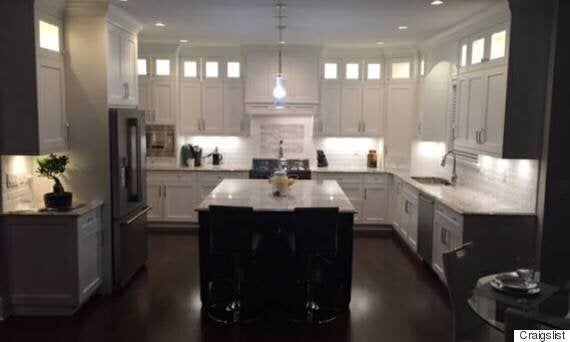 The ad mentions that the house is in "one of the hottest markets on the planet, voted #1 place to live in the world."
That claim might be a little outdated at this point. Vancouver's housing market has seen considerable cooling over the past year.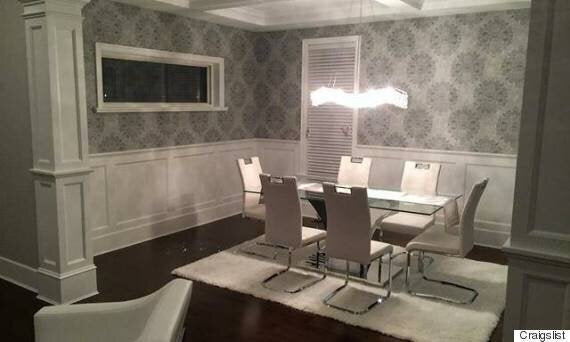 But if this ad is an indicator of anything, it's that foreign buyers are still playing in Vancouver's housing market -- they're just doing it more on the sly now.
China has been cracking down on cash outflows from its economy. The country's investors, who are allowed to take no more than US$50,000 out of the country, are now required to sign a letter saying they will not use their money to buy residential real estate abroad, among other things.
The crackdown has left many Chinese investors looking for new ways to get their money out of the country. Increasingly, it looks like the Bitcoin cryptocurrency — which has neither the transparency nor the regulation of regular currencies — is the way many are choosing to do it.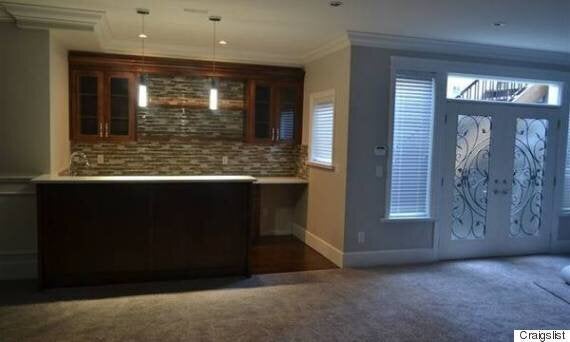 The Chinese government earlier this year started tightening its oversight of bitcoin, having noticed that the decline in China's renminbi coincided with a rise in the value of bitcoin. Some 98 per cent of bitcoin transactions had taken place in China recently, the Financial Times reported.
So… a Vancouver house with an unidentified seller, seemingly unoccupied, posted for sale in Hong Kong and asking for payment in cryptocurrency … you put the pieces together.
And if you're planning to buy a house in Vancouver, you may want to stock up on some bitcoin first.
Coming Soon: The Home Stretch

Our weekly newsletter delivers the news and analysis you need on Canada's housing market. Sign up below and don't miss the first issue.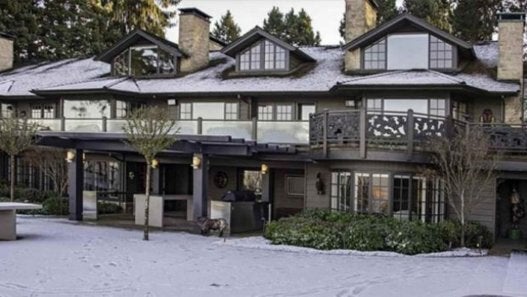 Expensive Vancouver Homes Owned by Students (September 2015)