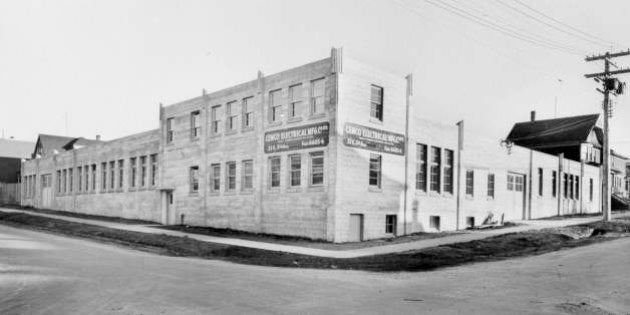 When you think about heritage in Vancouver, you probably think about old houses. But it's not just the city's historical residential homes that have value worthy of preservation. The real history of Vancouver lies in its industrial buildings. Take the utilitarian industrial building at the corner of 5th and Ontario in Mount Pleasant.
You probably wouldn't notice if you walked past it, but if you stopped to look up, you'd see art deco detailing that harkens back to an earlier time in the city's history. The building was designed in 1942 by Henry Holdsby Simmonds, the architect behind the iconic Vogue and Stanley Theatres and it's one of few industrial heritage buildings in the city to be identified, appreciated and restored.
This is one industrial heritage building not going to the wrecking ball. Instead, the new Lightworks Building is going to be preserved, renovated and re-imagined into a new, vibrant business hub with retail and office space in a neighborhood severely lacking in both.
It will soon go from a run-down, austere 20,000 square foot building into a brand new, 54,000 square foot, six-storey business centre to serve the many creative industries moving into the neighborhood.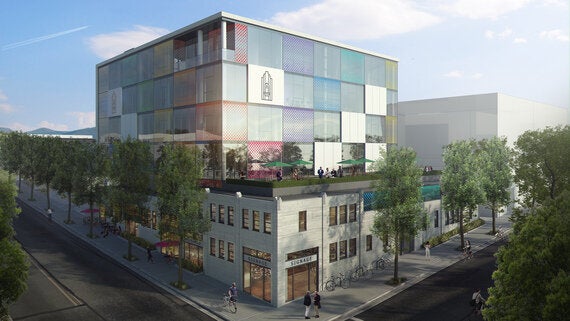 Traditionally, Mount Pleasant was the industrial heartland of the city. The building used to be home to Cemco Electrical Manufacturing, a company that made communications equipment like radios and radar for the Allied war effort. Like many businesses in the area at that time, they used the proximity to False Creek as a way to easily ship products out of the city. Then manufacturing all went overseas or to the suburbs. Now, it's returning. Not just in Vancouver, but in major cities across North America as well.
It's gone full circle -- not only in Mount Pleasant, but in The Lightworks Building itself. In the '40s, it was radio and radar manufacturing that was the ultimate in high tech. Today, it's the social and digital media companies and the animation and design houses like like Hootsuite, DNeg, DHX Media, Kit & Ace that are rapidly transforming a neighbourhood, once the heart of the post-war industrial manufacturing zone, back into a high-tech manufacturing zone with a modern twist.
But while The Lightworks Building will become home to businesses in the city's new creative zone, it will also be part of preserving a part of the city's history, the story of how people worked and lived and made a living.
When we talk about heritage, it needs to be more about a character house, and industrial buildings tell that story. We need to broaden our definition of heritage and understand it's not just pretty houses, but things with meaning and value beyond architecture.
We have already lost a lot of our industrial history. But with Lightworks, that trend is set to change. There will soon be more raw industrial spaces that will be adapted like Lightworks because there's a growing appreciation for these buildings and their ability to support new uses, like the Salt Building in False Creek and those housing some of the city's craft breweries.
Follow HuffPost Canada Blogs on Facebook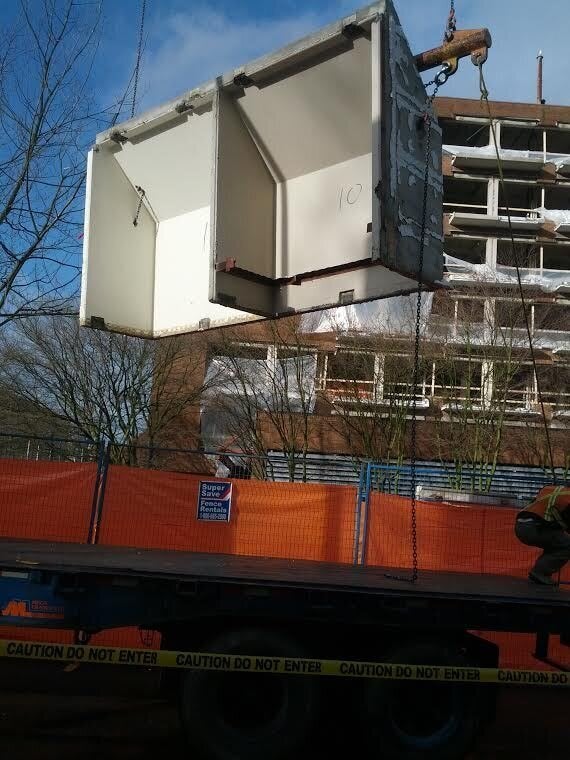 Vancouver Jail Into Affordable Housing
Popular in the Community