While Vancouver is a nice place to live, it's among the world's most "mind-numbingly boring" cities, says a columnist with The Economist magazine.
In the outlet's "Gulliver" business travel feature this week, the unidentified writer laments cities losing their edge and adventure because of gentrification, safe streets, and efficient transit systems.
"Cities strive to become nicer places in which to live. Yet the more they succeed the less interesting they become," says the blog titled "Torporville."
"Vienna, Vancouver and Geneva always seemed to do well. Pleasant cities, yes, but mind-numbingly boring," says the columnist. "What right-minded person would rank Vienna a better city than Rio, or Vancouver preferable to Paris?"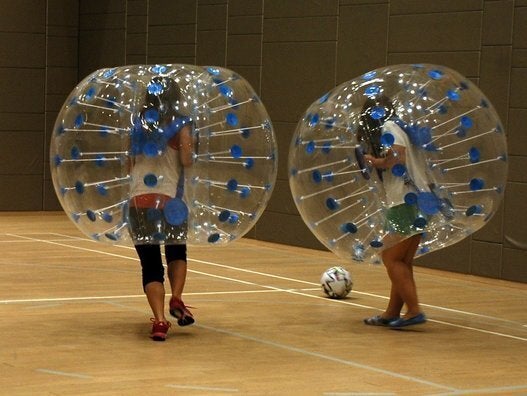 Bubble Ball Vancouver